MICHELIN Guide Collaboration with
Arabelle Meirlaen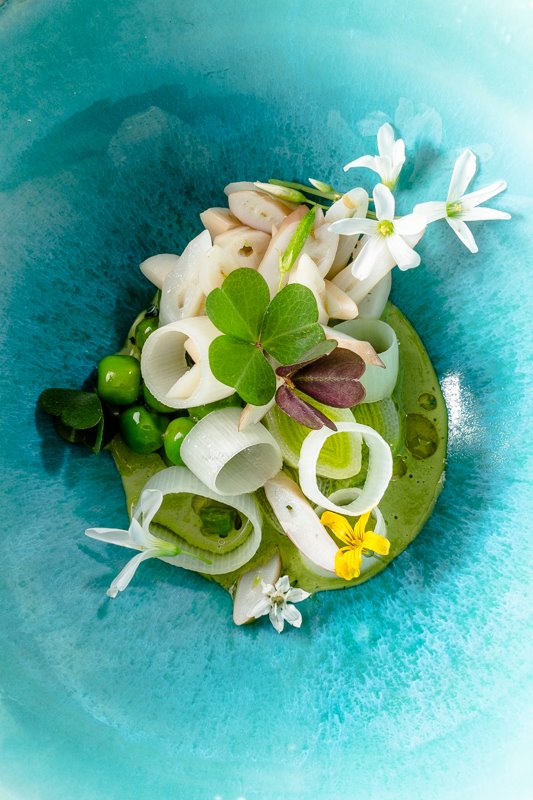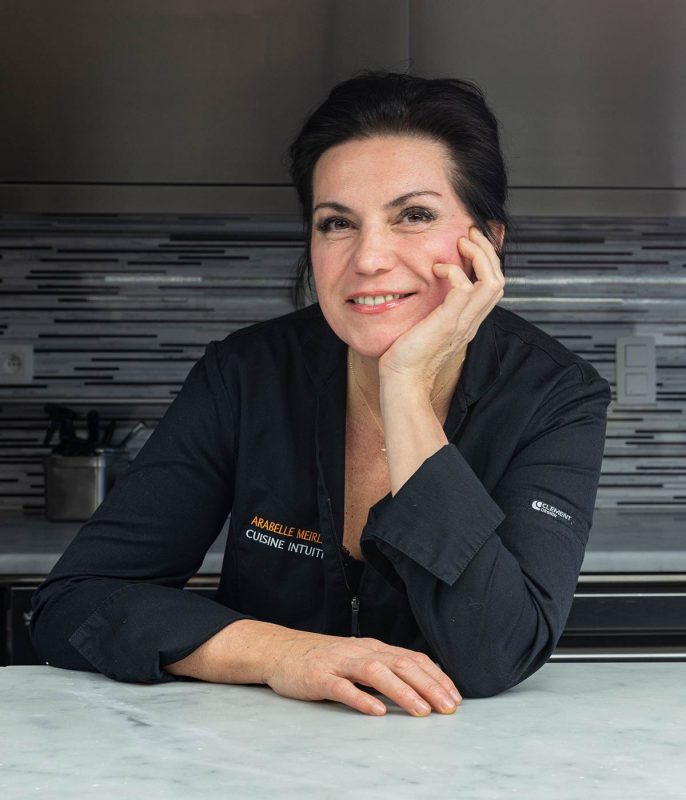 Arabelle Meirlaen is the chef and owner of the Arabelle Meirlaen restaurant which received one star in the MICHELIN Guide Belux in 2020 and 2021 and was awarded a MICHELIN Green Star in 2022. She created her sustainable "White Mechelen Asparagus with Bear Garlic and Egg Yolk Confit" recipe especially to pair with Rémy Martin XO Cognac.
Arabelle Meirlaen's culinary journey has taken her to be aware of nutritional impacts on health. She is interested in natural properties of plantes and organic produce before starring her own vegetable garden. Tasked with treating foodies to fine dining and at one with nature and the pleasures of this world, this is how Arabelle reveals her true unique self.
"To me, cooking is like life. It's a thing of beauty, full of flavor, spice, love and emotion".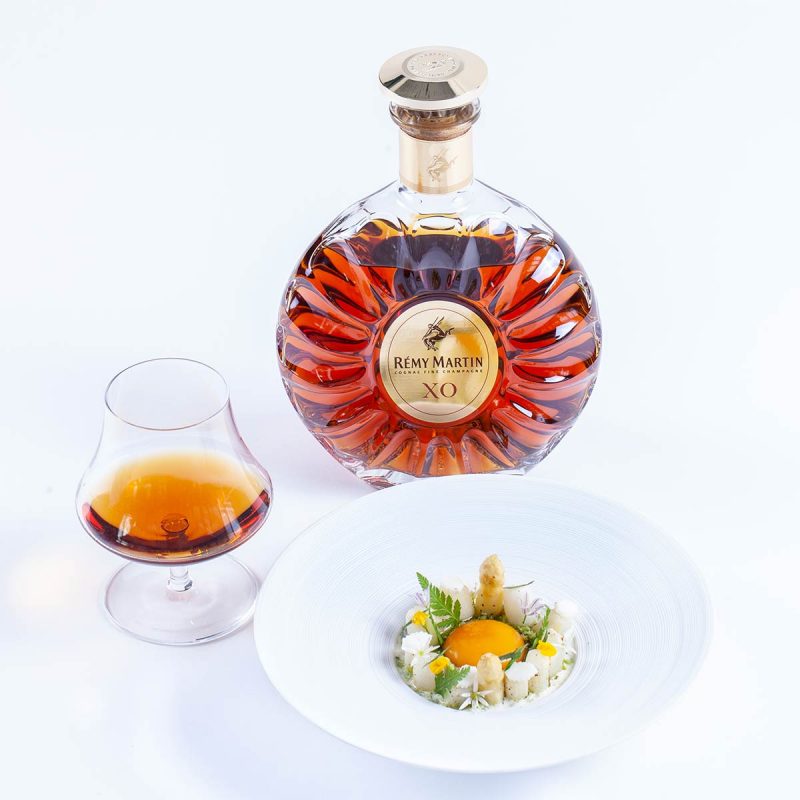 6 AA-caliber white Malines asparagus
1 bunch of broccoli
Bear garlic pesto (homemade or in organic store)
2 tbsp goat yogurt
Some chervil plush for the garnish
200 g of chervil or artichoke heart
FOR THE EGG YOLK CONFIT WITH COGNAC XO BY RÉMY MARTIN
3 eggs
4 cl cognac XO Rémy Martin
3 g fleur de sel
10 g candy or brown sugar
FOR THE BEAR GARLIC PESTO
3 handfuls of bear garlic
1 cup pine nut seeds
½ cup olive oil
1 filet of cider vinegar
100 g ricotta salata or parmesan
flower of salt
STEP 1
Steam the whole tuberous chervil roots, or the artichoke hearts, then peel and mix with a little pesto.
Peel and keep the asparagus legs raw and cut them into 5 mm brunoise that you season with pesto. Steam the asparagus for 5 minutes, then cut into 5 lengths
Wash and couscous the broccoli.
STEP 2
For the egg yolk confit with cognac XO by Rémy Martin
In a bowl, mix the cognac with the salt and sugar, gently add the egg yolks for 1.5 to 2 hours to give it a light pearly cooking by the marinade.
STEP 3
For the bear garlic pesto
Mix everything in a blender or blender.
Adjust seasoning to your taste.
Store with a drizzle of oil over the fridge for a week or freeze in small portions.
STEP 4
Dressing
At the bottom of a plate, put a spoon of turbocharged chervil, 1 tbsp goat yogurt, broccoli couscous, cut asparagus, make a trough in the center with a spoon and place the egg yolk topped with chervil stuffed animals.
Serve with a glass of Rémy Martin XO.
Share your version with us 👉Tag @remymartin and @michelinguide and use #TeamUpForExcellence and #MICHELINGUIDEATHOME