Our estates offer a showcase for high quality environmental practices and experimental research.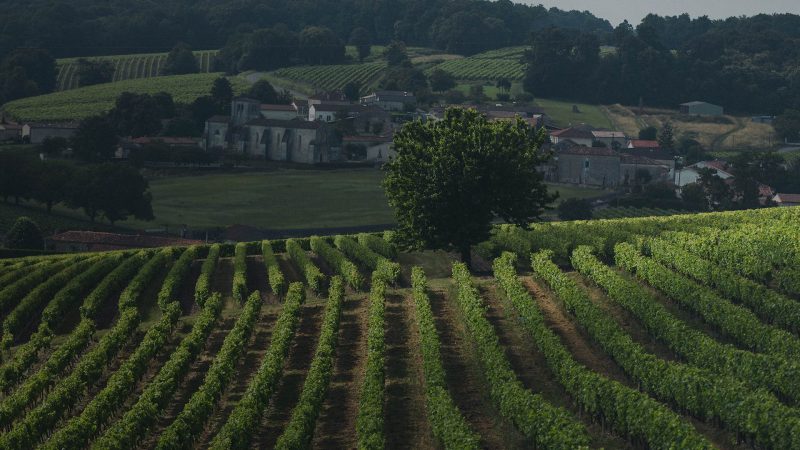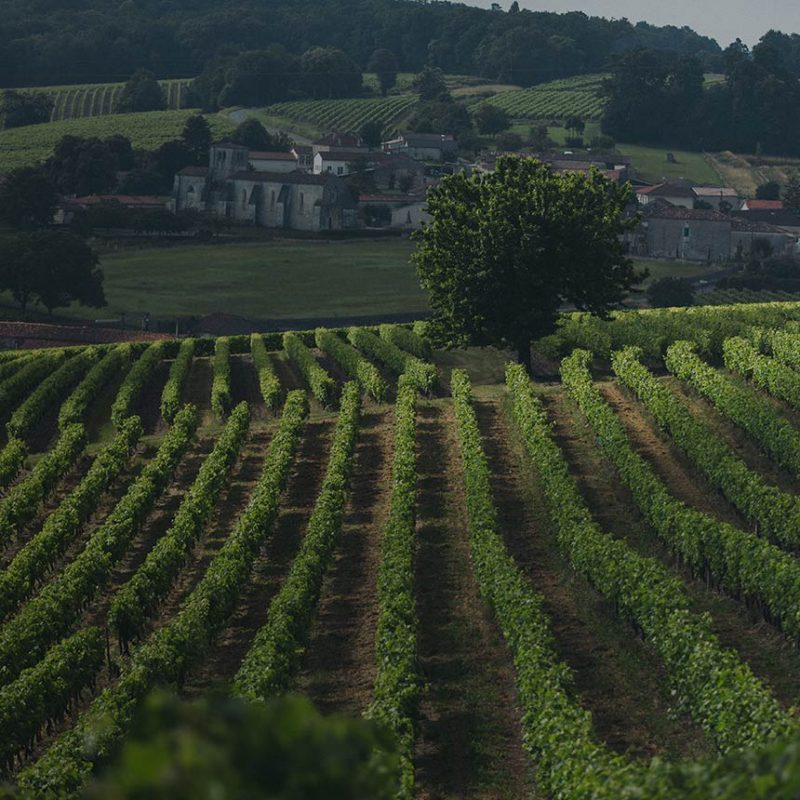 01
RESISTANT GRAPE VARIETIES
The House of Rémy Martin is continually driving the viticulture of the Charente region forward in a positive way.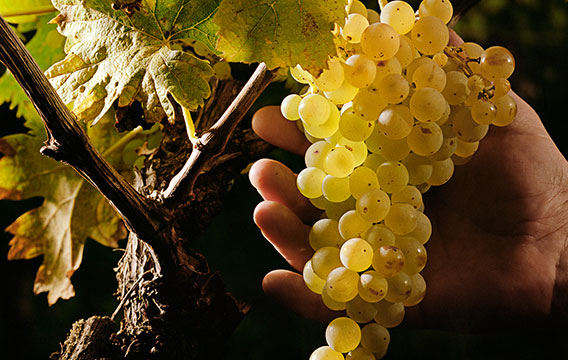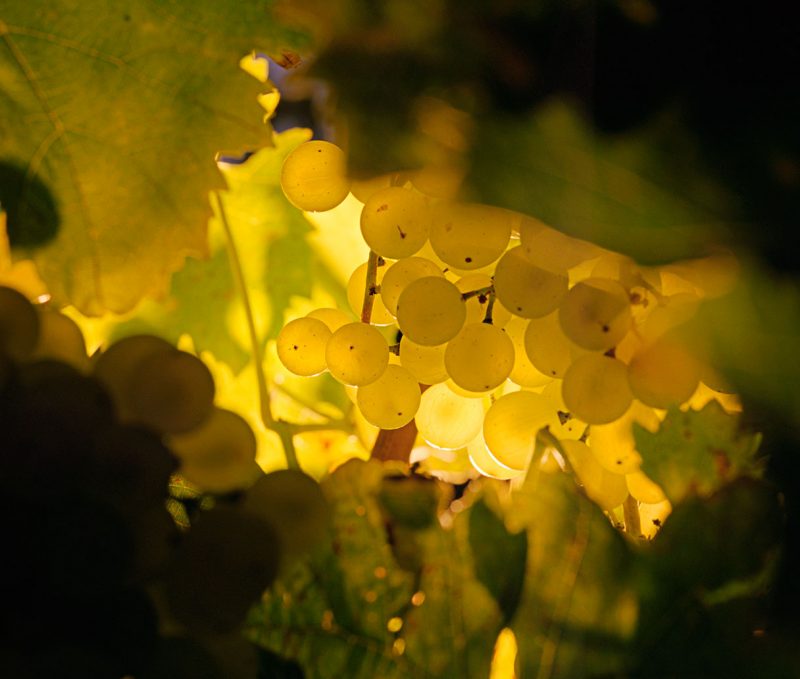 "The goal is to offer an alternative to Ugni Blanc to the region"
Research has been carried out by the BNIC (Bureau national interprofessionnel du Cognac) and the INRAE (Institut national de recherche pour l'agriculture, l'alimentation et l'environnement) over the last fifteen years in order to identify long-term solutions such as varietal innovation or resisting grape varieties. It is a major tool to meet this priority objective for the Cognac sector. These new grape varieties, which are tolerant or resistant to the most common annual diseases of the vine (mildew, powdery mildew), are obtained by natural hybridisation and constitute a major lever for developing practices leading to environmental excellence.
The Rémy Martin Domaines have provided a large test plot (approximately 1 ha) for the planting of 4 new varieties, which meet tomorrow's culture conditions. The challenge lies in testing the durability of their resistance on a large scale and their ability to ensure the desired consistency for the typical wines and eaux-de-vie of the Cognac appellation. This regional approach is part of the national OsCaR (Observatoire national du déploiement des cépages résistants) program, led by the INRAE.
Laurent Delière
Ingénieur de recherche, INRA Bordeaux
02
NEW TECHNOLOGIES
The House of Rémy Martin takes full advantage of breakthrough technologies on our test plots so we can evaluate and improve knowledge of the vineyard and also adapt our practices.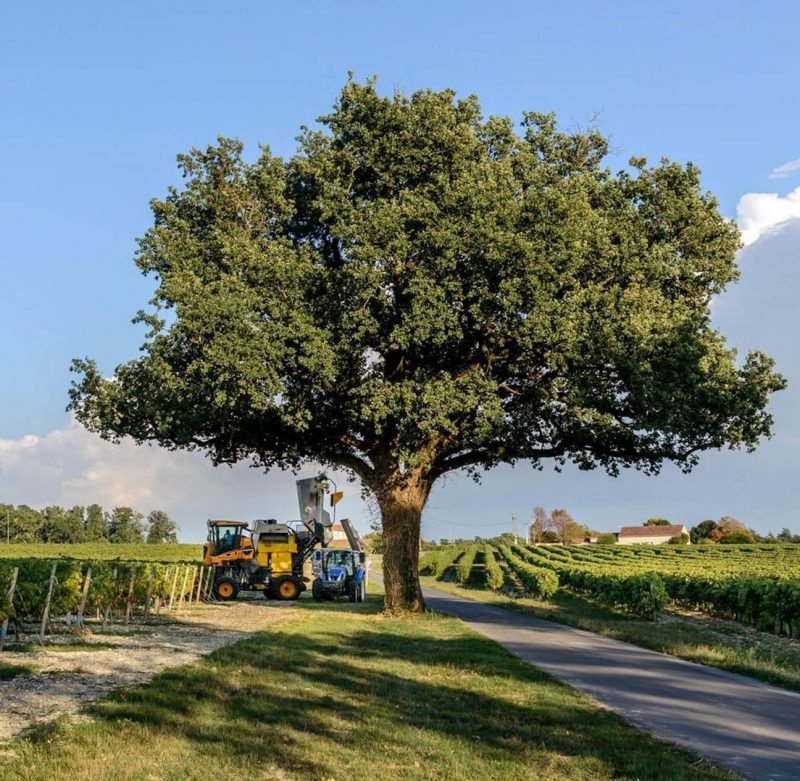 "TODAY WE NEED TO BE MORE PRECISE IN TERMS OF VITICULTURAL PRACTICES AND METHODS"
For several years, precision viticulture has been evolving, in particular through the implementation of sensors performing measurements directly on the vine or grape. These new tools aim to optimise wine-growing performance from a technical (agronomic), economic and environmental point of view.
Since 2017, Rémy Martin has been leading a pioneering initiative in the region on a plot of about ten hectares, notably through NDVI measurements (Normalised Difference Vegetation Index). Thanks to sensors, the vigour of the plant is evaluated with a centimetric precision which provides an extremely precise picture of plot heterogeneity.
These data serve as the basis for the development of a real decision support tool. Furthermore, the company is working on the development of systems enabling precise mapping on a plot scale based on image analysis for the detection of flavescence dorée-type diseases, for example. Regarding the soil, robotisation is another alternative which is being experimented on the test plots of Rémy Martin Domaines for mechanical weeding under rows. This robot offers a new alternative for soil maintenance.
03
PROMOTING BIODIVERSITY: THE EXAMPLE OF WINTER COVER CROPS
Green manure winter cover crops are still rarely used on vineyards in the Charente region. Yet, they hold real agronomic, economic and environmental advantages.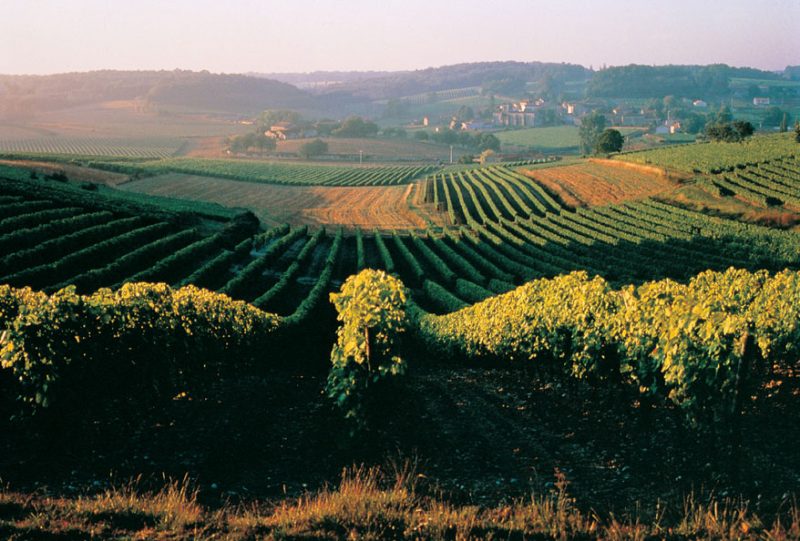 "Winter cover crops can help combine productivity and environmental protection"
Since 2014, the House of Rémy Martin has been testing different seedlings on its Domaines (species or combination of species) in partnership with the Chamber of Agriculture of the Charente region.
The goal is to identify the most interesting cover crops for the soils of Grande and Petite Champagne but also to determine their optimal maintenance method. Initial results showed structural soil improvement and nitrogen content.
The implementation of inter-cropping between September and April allows for the creation of a cover crop in autumn and winter, thus protecting the soil against runoff.
An additional benefit is that root systems improve the soil structure itself through their mechanical action.
These cover crops produce biomass during the vegetative rest period of the vine and recreate biodiversity by harbouring floral insects at a time when the floral supply becomes very low. Before the vine starts growing, these covers are crushed and buried to bring organic matter to the soil as well as natural fertilization.
To promote biodiversity, other techniques are tested by the House on its plots: releasing trichograms (small insects) to control pests which affect grapes (budworms), planting hedges or cultivating flower fallows for bees.
The Collection
Discover all our Cognacs