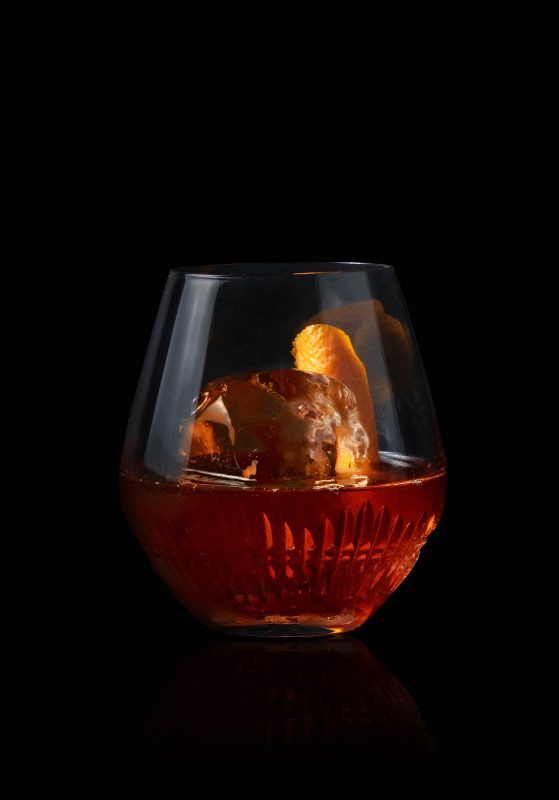 Old Fashioned
TAKE THIS CLASSIC TO THE NEXT LEVEL
… WITH GOLD LEAF TO MAKE A GOLD FASHIONED. The Old Fashioned was developed in the 19th century. A short, intense, full-bodied but surprisingly smooth classic, boasting the richness of the XO blend and stirred to perfection as called for by tradition.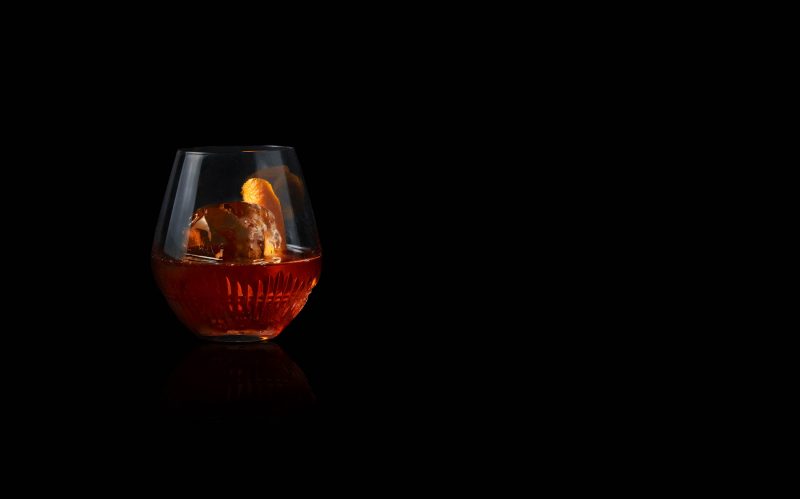 occasion
Pre lunch/dinner , After lunch/dinner , Party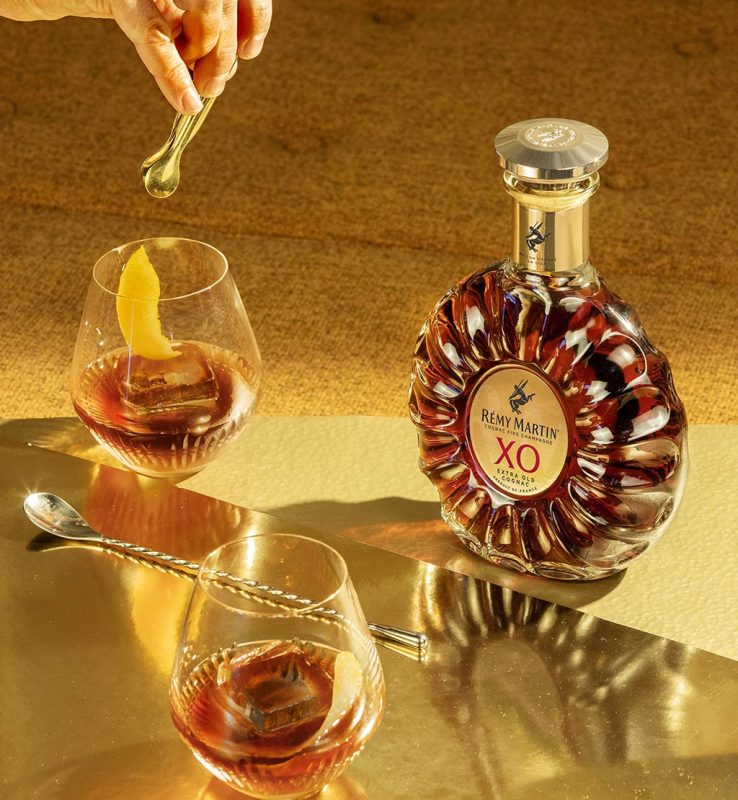 02
How to make an
Old Fashioned
In a glass, soak the sugar lump in the bitters.

Then add two cubes of ice.

Pour the cognac over and stir until silky smooth, adding more ice as you stir.

Garnish with an orange twist.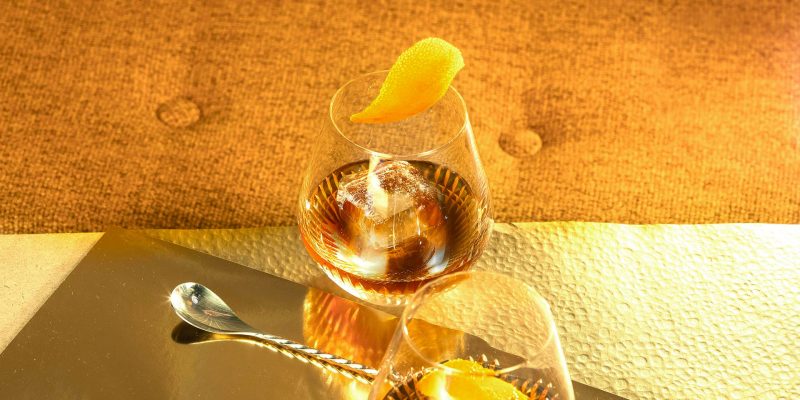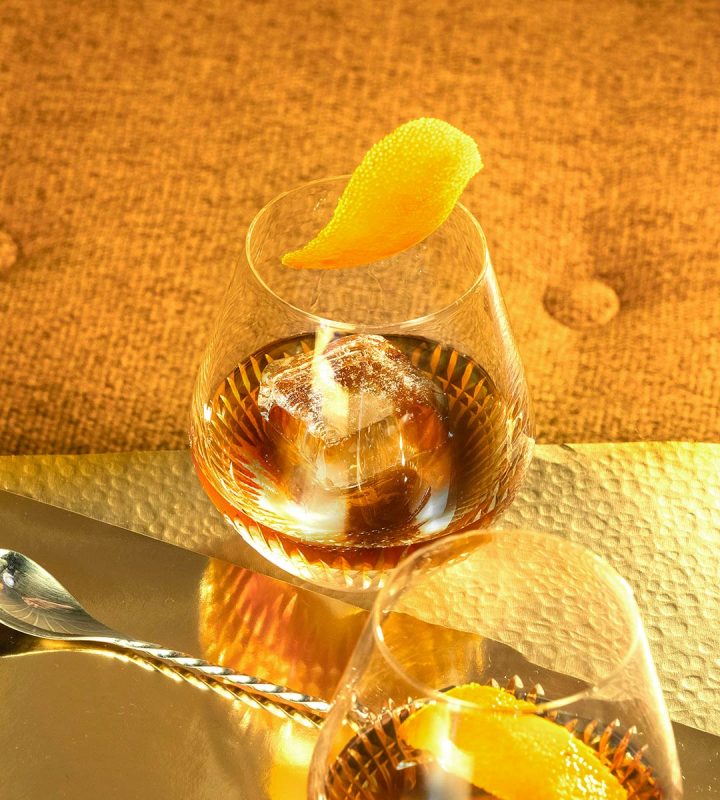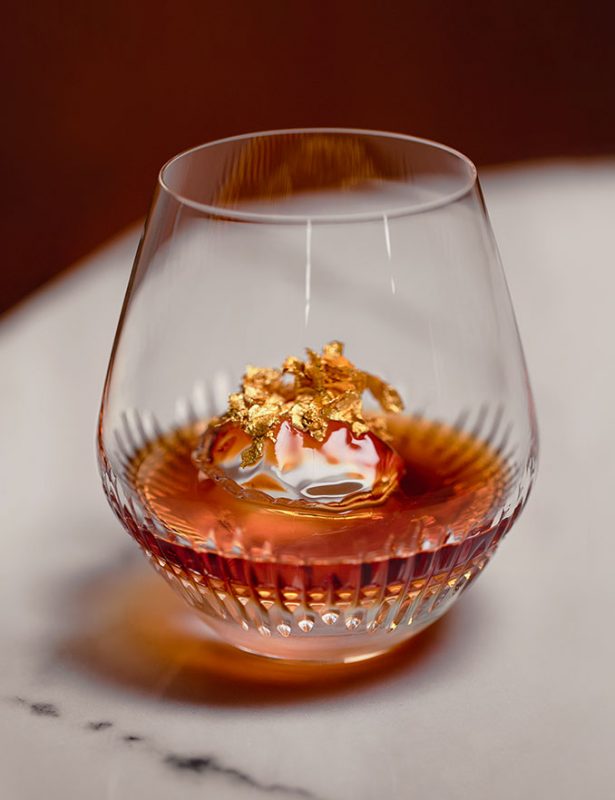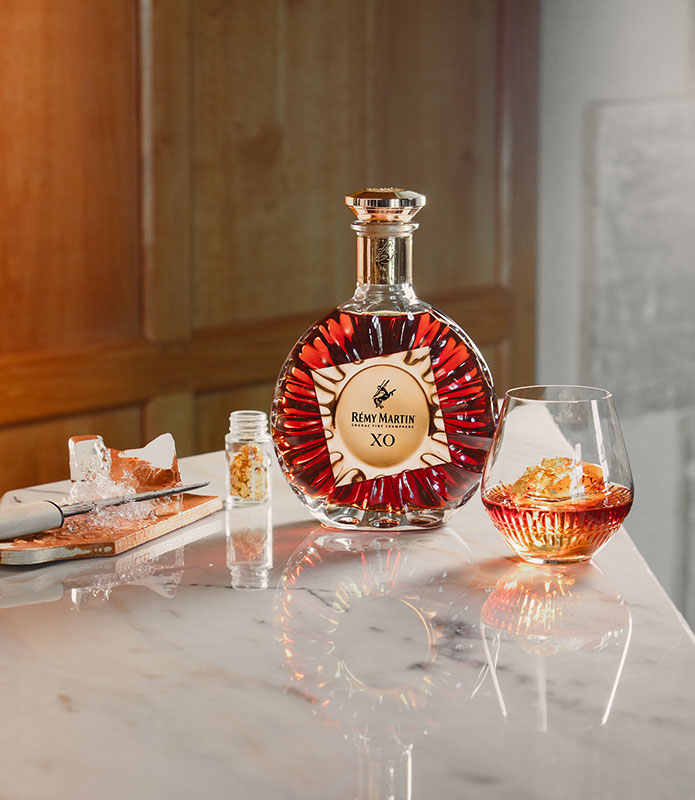 THE RÉMY MARTIN GOLD FASHIONED
Opulence at its finest, the Gold Fashioned is a luxury take on the Old Fashioned cocktail, showcasing all the richness of all XO flavours and finished with an edible gold leaf.
INGREDIENTS
– 15 ml (1.5 cl) honeyed saffron syrup
– 3 drops chocolate bitters
– 50 ml (5 cl) Rémy Martin XO
– Edible gold leaf (optional)
INSTRUCTIONS
In a mixing glass, combine all ingredients with ice and stir with a bar spoon. Strain into an XO Old Fashioned glass over one large cube of ice. Lightly dust the ice cube with gold leaf and serve.
The Collection
Discover all our Cognacs