MICHELIN Guide Collaboration
Chef Patrick O'Connell
Today's recipe is Warm Granny Smith Apple Tart paired with Rémy Martin XO, its depth and flavor. A recipe from Michelin Starred Chef Patrick O'Connell.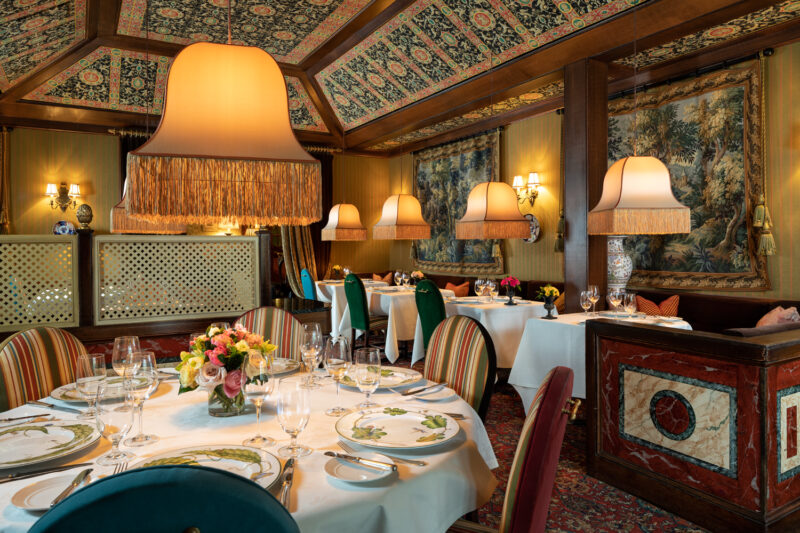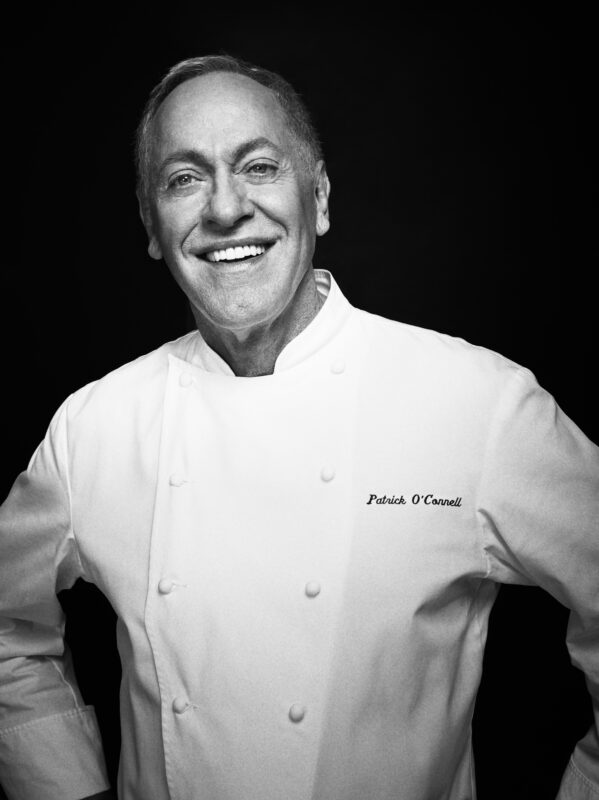 WARM GRANNY SMITH APPLE TART BY CHEF PATRICK O'CONNELL
About Chef Patrick O'Connell
Patrick O'Connell is a self-taught chef who pioneered a regional American cuisine in a small Virginia village at the west of Washington DC. His alliance with local farmers and artisanal producers was an adaptation born of necessity more than 40 years ago when nothing but milk was delivered to the town of "Little Washington". Patrick O'Connell, opened The Inn at Little Washington in 1978. Since then, it has evolved from a simple country inn to an international culinary shrine. Chef Patrick O'Connell is now referred to as "the Pope of American cuisine." Selecting The Inn at Little Washington as one of the top ten restaurants in the world, Patricia Wells of The International Herald Tribune hails Patrick O'Connell as "a rare chef with a sense of near perfect taste, like a musician with perfect pitch." Patrick O'Connell and The Inn have enjoyed enormous national and international recognition also thanks to Patrick O'Connell being the author of three books. Governor Mark Warner has stated that "Not since Thomas Jefferson first brought tomatoes to Virginia and the New World has one man created such interest in the culinary arts."
Your impression of Rémy Martin XO? ​
Rémy Martin XO is full of depth and flavor. This cognac is easily drinkable yet long lasting on the palate.
Why did you use this product, and not another one from our range?
We chose Rémy Martin XO for its complexity of dried fruit and butterscotch. Its comforting spices play well with the subtleties of cinnamon and vanilla in our tart.
How does your recipe and its ingredients match with Rémy Martin XO? What flavors are revealed?​
Our tart Virginia Granny Smith apples pair wonderfully with the butterscotch notes of Rémy Martin XO. The first aromas of caramelization when pulling the freshly baked tart from the oven are elevated by the warming notes of nutmeg within the cognac.
"We chose Rémy Martin XO for Its comforting spices that play well with the subtleties of cinnamon and vanilla in our tart."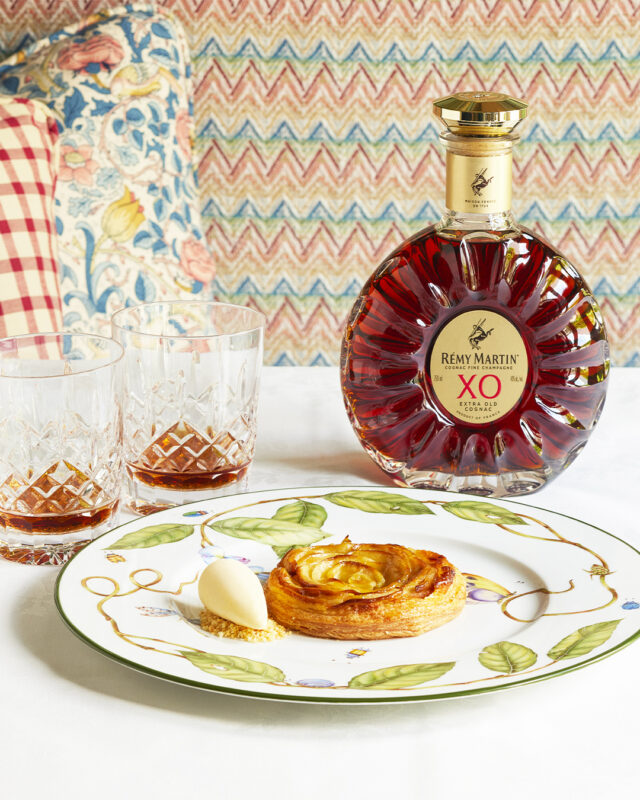 WARM GRANNY SMITH APPLE TART BY CHEF PATRICK O'CONNELL
INGREDIENTS
Recipe for 4 portions
1 sheet puff pastry, homemade or store bought
4 Virginia Granny Smith apples
3 tbsp unsalted butter
3 sheets parchment paper
4 cinnamon sticks
4 tbsp heavy cream
1 tbsp pure vanilla extract
¾ cup apple butter
1/3 cup sugar combined with 1 rounded tsp ground cinnamon
¼ cup apricot glaze
Vanilla bean ice cream, homemade or store bought
Step 1
On a floured work surface, roll the puff pastry out to 0.6 cm (¼ inch) thick. Using a 10 cm (4 inch) cookie cutter, cut out four pastry rounds. Place the dough between two sheets of parchment paper and keep frozen until ready for use.
Step 2
Peel and core the apples, then cut them in half. Using a mandoline or sharp knife slice the apples into 0.3 cm (1/8 inch) pieces. In a medium sauce pot combine the butter, cinnamon, heavy cream, and vanilla extract. Bring the mixture to a low simmer. Add the apples and cook for approximately 3 to 5 minutes until the apples are soft and pliable. Be careful not to break the apples. Remove the apples with a slotted spoon, place on a non-reactive baking sheet and cool completely in the refrigerator.
Step 3
Line a sheet pan with the remaining parchment paper and place the chilled pastry rounds on it, leaving space in between for baking. Spread a thin layer of apple butter in the center of each round leaving 1.27 cm (½ inch) from the edges. Remove the apples from the fridge and shingle them in concentric circles around the pastry, leaving 0,64 cm (¼ inch) border at the edges. Roll one piece of apple into a tight circle to form a rosette and place in the center of each tart. (The tarts may be assembled up to this point and kept frozen until you are ready to cook them)
Step 4
Preheat a convection oven to 204°C (400° F). Dust the chilled tarts with cinnamon sugar and bake for 15 minutes, or until the crust is a rich golden brown.
Step 5
Remove the tarts from the oven and brush the top with a thin layer of apricot glaze. Serve the
tarts immediately on individual plates with a scoop of your favorite vanilla bean ice cream.
Share your version with us 👉 Tag @remymartin and @michelinguide and use #TeamUpForExcellence and #MICHELINGUIDEATHOME