La Maison Rémy Martin unveils talents in Moscow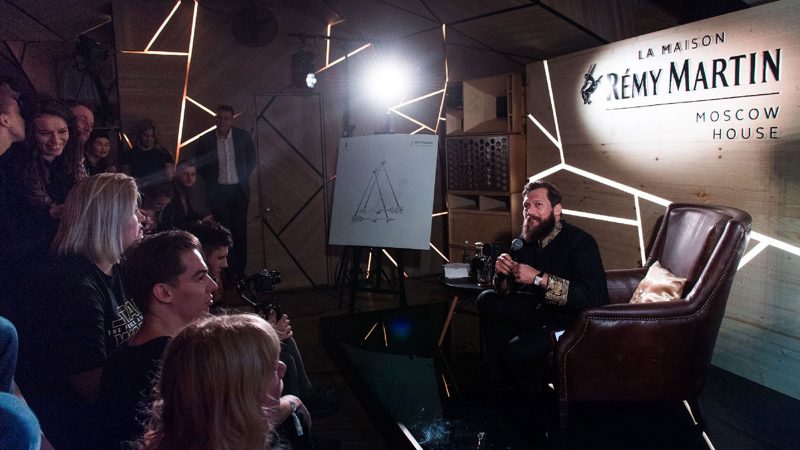 On October 4, the House of Rémy Martin held the grand opening of La Maison Rémy Martin Moscow House – a private pop-up club hosting the most anticipated events in the vibrant social life of the world's capitals.
From October 4 to 7, the three-floor "Kluchi" estate is metamorphosed into La Maison Rémy Martin, a.k.a the House of Talents. Every night celebrities and trend-setters surprise guests with their fresh and unexpected talents – musician/showman Sergey Shnurov unveils an exhibition of his own art, while novelist/scenario writer Aleksandr Tsypkin and actor/director Maksim Vitorgan perform a public reading of short stories whose characters have radically transformed their own lives.
Beyond that, guests have an exceptional chance to discover new talents of their own, with workshops led by the best Moscow professionals at La Maison Rémy Martin throughout the four days of the event – from how-to classes in perfume-blending and cognac-based cocktail-mixing to gastronomic workshops – letting guests find their own hidden flair while trying something new.
The Collection
Discover all our Cognacs