A UNIQUE AND EXCLUSIVE BLEND
RÉMY MARTIN L'ÉTAPE
COMMITTED WOMEN AND MEN
L'Étape is a unique Cognac Fine Champagne that reflects the personality of all its creators: people who are deeply committed to sustainable agriculture. L'Étape therefore embodies an active step towards the preservation of the Grande and Petite Champagne terroirs and a collective commitment to "L'Exception Durable" (Sustainable Exception).
Rémy Martin L'ÉTAPE
THE COLLABORATION OF 19 WINEGROWERS
19 winegrowers, working alongside Rémy Martin vineyards, have contributed to the creation of "L'Étape". This unique blend is an exceptional cognac Fine Champagne that reflects the personality of all its creators: people who are deeply committed to sustainable agriculture. For them, the Grande and Petite Champagne terroir is of the highest importance: the vine, the cycle of the seasons, the climate, the environment, and the way this ecosystem is preserved for future generations. Discover the story of these 19 winegrowers, who brought enthusiasm, passion and above all humility to this creation, which was then blended by the Cellar Master of the House of Rémy Martin, Baptiste Loiseau.
"This project is representative of our balance: always wanting to improve our practices, while maintaining the excellence of our cognac."
Baptiste Loiseau, Cellar Master
A UNIQUE PROJECT
Rémy Martin L'Étape embodies the ongoing commitment of the House and its partners, the effort, step by step, to constantly improve its practices.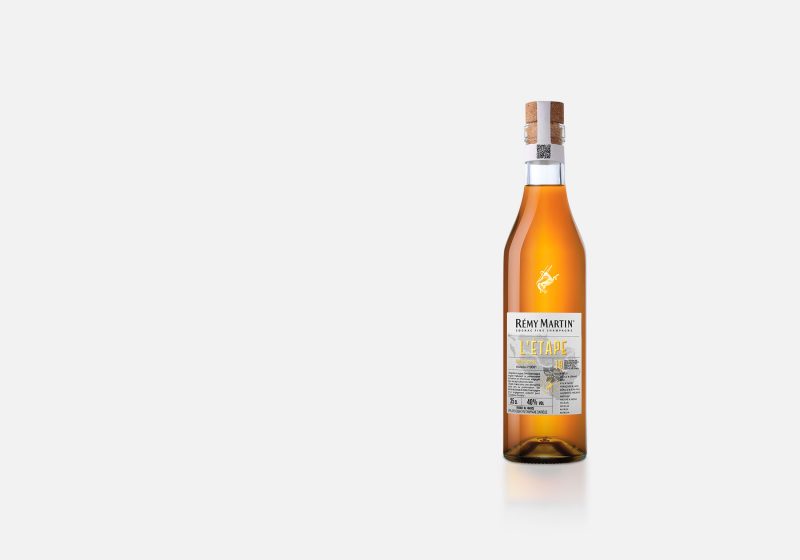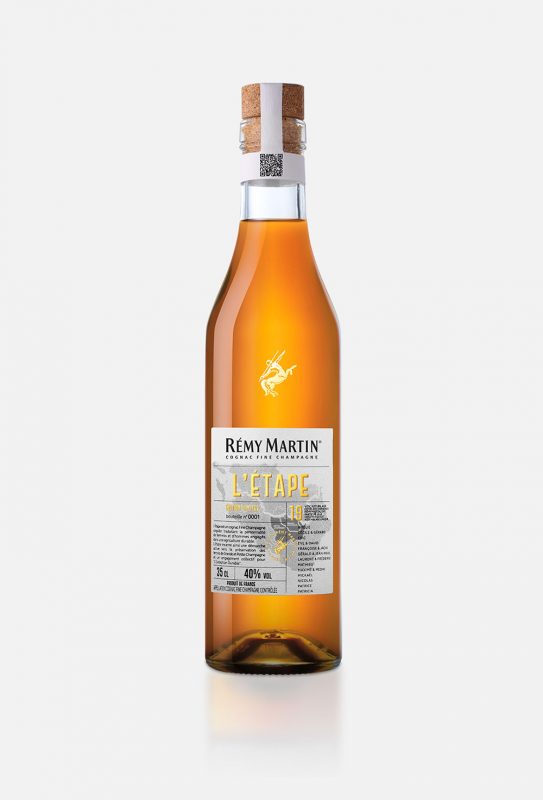 A LIMITED EDITION
L'Étape is a unique blend of 14 eaux-de-vie coming exclusively from Grande and Petite Champagne, rigorously selected by the Cellar Master of the House. It is a limited edition that cannot be reproduced identically. However, it paves the way to a new creative process within the House.
THE STORY OF A COLLECTIVE COMMITMENT TOWARDS "SUSTAINABLE EXCEPTION"
19 winegrowers, working alongside Rémy Martin vineyards, who produced the eaux-de-vie, have been deeply committed to sustainable agriculture for years. They have all have been awarded the "High Environmental Value" ("HVE") certification, a label given by the Ministry of Agriculture in recognition of the implementation of sustainable agricultural practices.
A SPECIFIC PACKAGING
35cl contained in a bottle with an emblematic design of the Cognac region, and without secondary packaging to limit the carbon footprint. The labels feature the signs of this approach: the first names of the winegrowers, the Grande and Petite Champagne map, the numbering and a QR code allowing you to pursue the experience and discover the stories of these committed women and men.
Click the tasting wheel or select a tab to discover all tasting notes.
Rémy Martin L'ÉTAPE
TASTING NOTES
Rémy Martin L'ÉTAPE
THE WINEGROWERS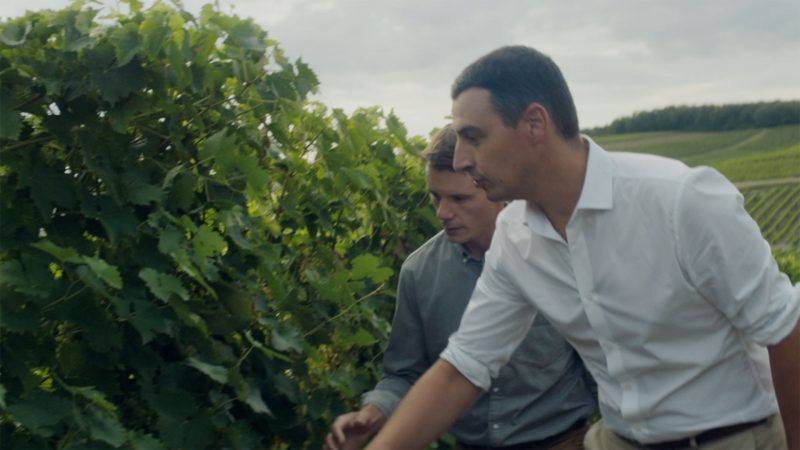 Rémy Martin vineyards
"Behind every eau-de-vie, there's a history, a feeling. There are unique qualities in each, that when combined come together as one, all while maintaining the style of the House."
Baptiste
"To create an exceptional eau-de-vie, you need quality grapes that are harvested at maturity yet still with a good acidity. It's the moment of truth I enjoy every year."
Julien
Biodiversity is an important factor because by balancing the flora and fauna, we protect our vines. We try to protect biodiversity as much as possible. For a few years now, we've noticed the presence of wild game in some of our vineyards. We often have hares, pheasants, and partridges, which we gladly take care to protect.
CÉCILE AND GÉRALD
Listen to Cécile et Gérald Raby and learn more about the cycles of the vine.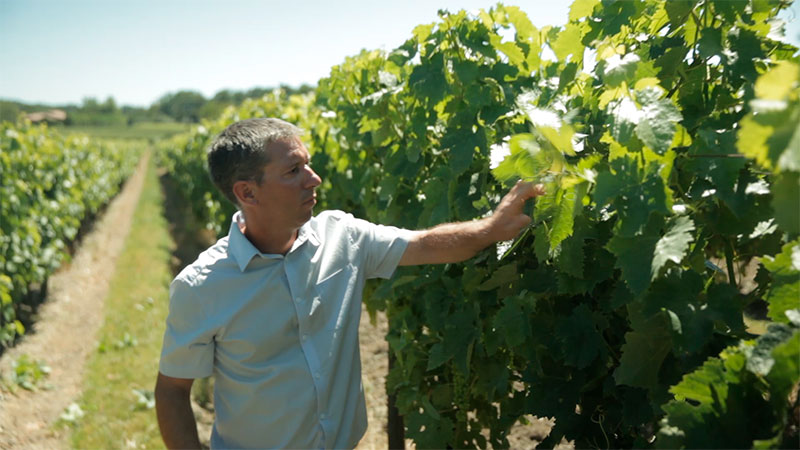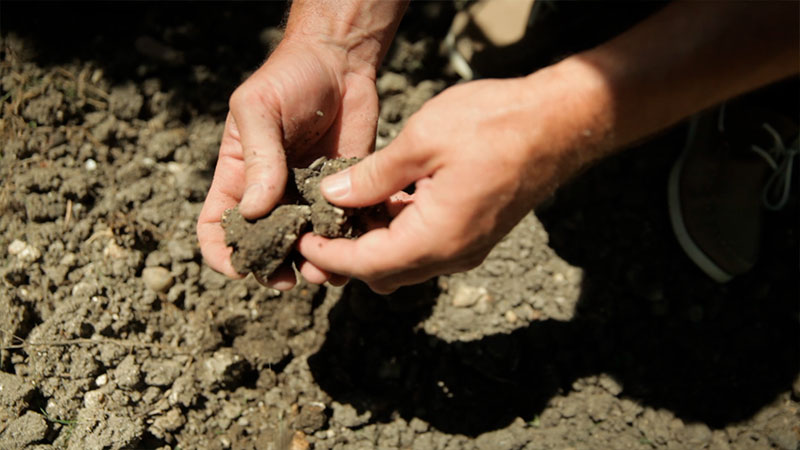 eric
Lately, there has been an acceleration in the rhythm of the seasons. In 2020, we harvested at the very beginning of September, whereas in the past, harvesting was done in October.
So, I think that there is a noticeable change in the climate. But we rely strongly on the uniqueness of our Grande and Petite Champagne terroir to adapt to these changes.
EVE AND DAVID
Listen to Eve Morales and David Rechou and learn more about the Rémy Martin style.
We've made significant investments to obtain High Environmental Value certification. For example, we've installed a washing platform and a basin to recover all our winegrowing effluents. The process has also inspired us to work differently, in a more respectful way, both for the vineyard and also, especially, for our environment.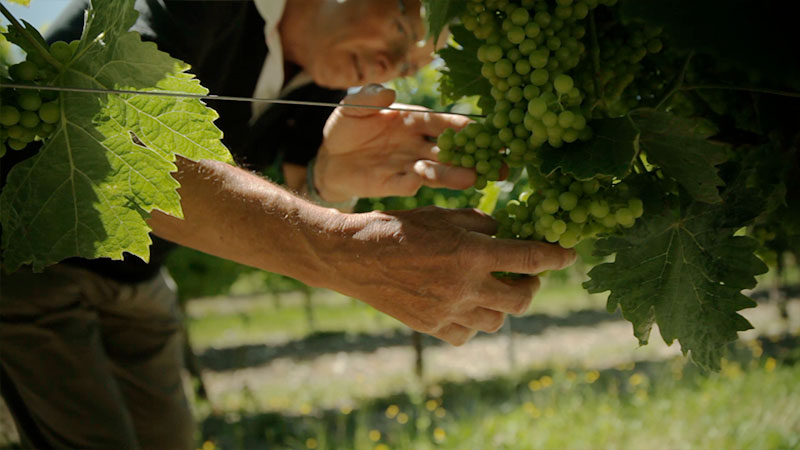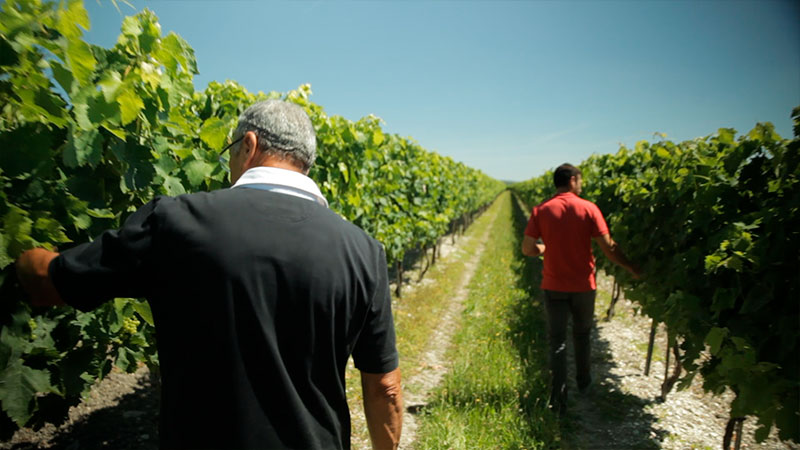 Gérald and Jean-Paul
We have a relationship of trust with the Alliance Fine Champagne and the House of Rémy Martin. It's a long-term, reciprocal collaboration that has allowed us to develop a very close relationship, almost like family. This trust is important for us to comfortably work our vines and our eaux-de-vie, and allows us to invest for the years to come.
The older generations taught us simple things: a taste for quality work, and a respect for the land and the environment. Transmission means passing on savoir-faire while respecting the environment, to preserve nature which is beautiful and unique, and cognac, a product which has withstood and remained present throughout many crises.
We learned from our parents and grandparents to respect this terroir, this landscape. Our current practices are in line with this tradition. We have a duty to future generations to record what has worked and what hasn't. They will judge us for the ecological transition we are making. For our children and beyond, we need to continue on this path.
MATHIEU
Listen to Mathieu Nadeau and learn more about the Alliance Fine Champagne family.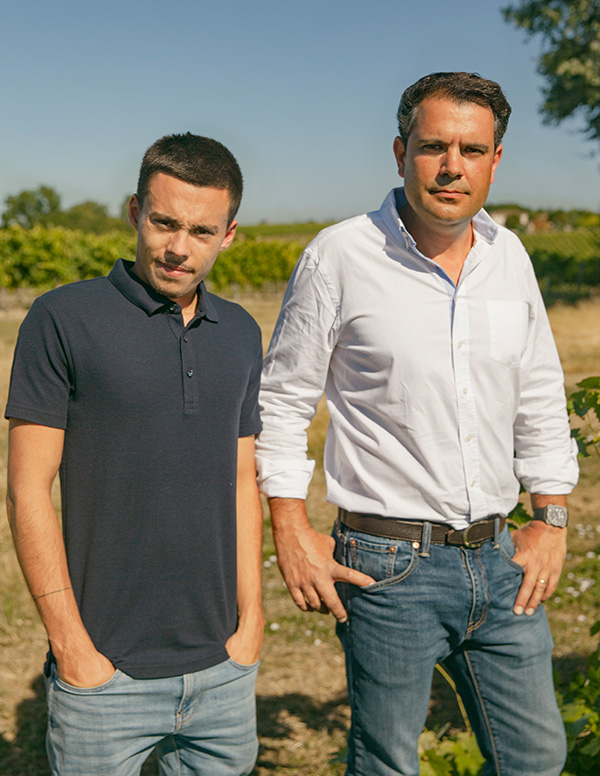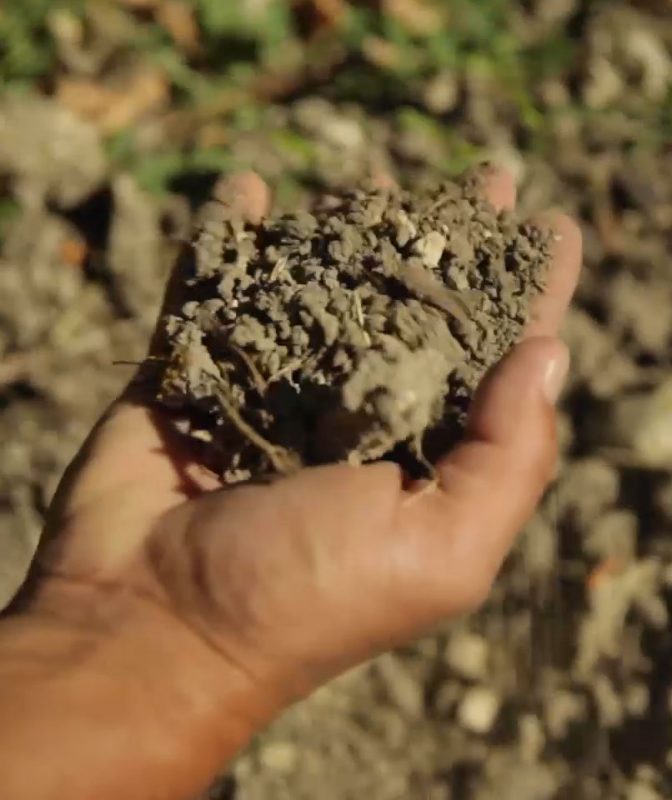 Maxime and Medhi
The terroir is like Rémy Martin cognacs, its existence will span beyond our lifetimes. It must be able to withstand the test of time in the most responsible way, so that we can pass on this precious capital to the next generation.
My family had developed the estate over more than half a century, and today we are striving to maintain the estate and if possible enlarge it, so that we can pass it on to the next generation. It is up to us to leave them generous means that are above all respectful of our environment.
Our soil is a living environment, and we need to preserve it. On my estate, we have a rational approach to each task. There are many ways to do this: for example, we adapt the doses to the conditions at the time or we weed mechanically. In Cognac, when you plant a hectare of vines, it's precious; you know that you will have to look after it for 50 or 60 years.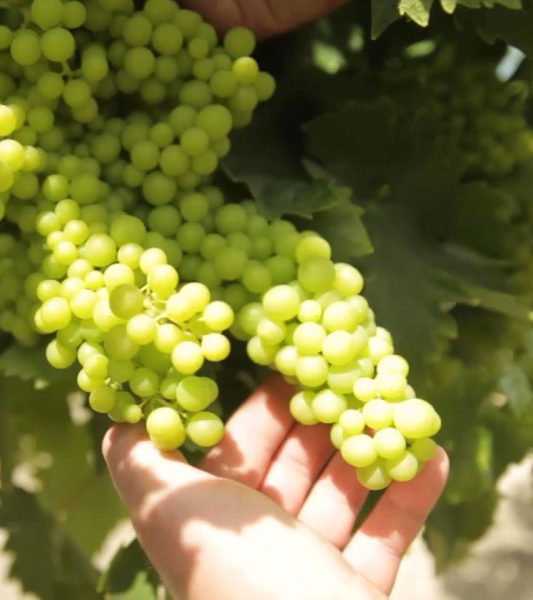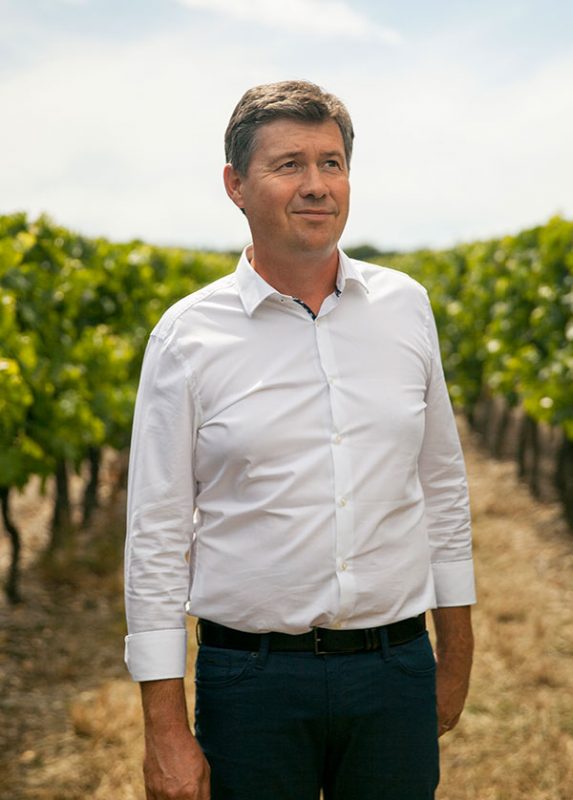 Nicolas
We have passed on values that have lasted for generations. The values of time and sustainability, which seem very recent, have in fact existed for generations.
By working for a House like Rémy Martin, which has been around for nearly 300 years, we have taken the notions of time and sustainability – which was passed on to us by our predecessors – and placed them at the core of our business.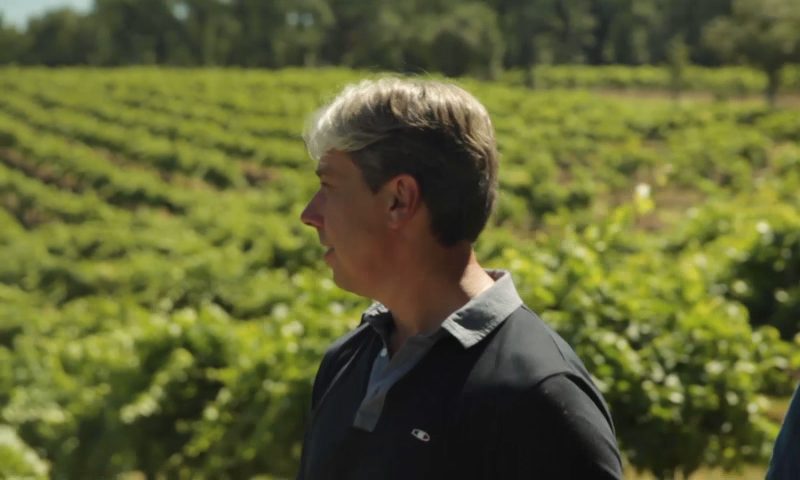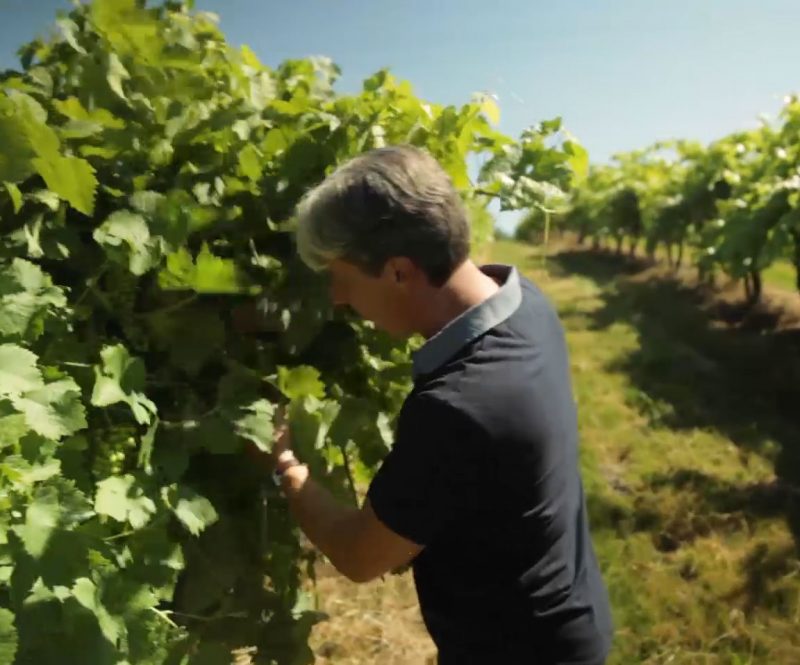 patrice
We've been winegrowers for eight generations; my brother and I are the fourth generation on this land. It's in our blood. We have inherited the spirit of viticulture, from growing the grapes to distilling them.
Our children are still young, but since they were very small, they have played at harvesting. It's a natural legacy.
PATRICIA
Listen to Patricia Tricoire and learn more about the attachment to the land.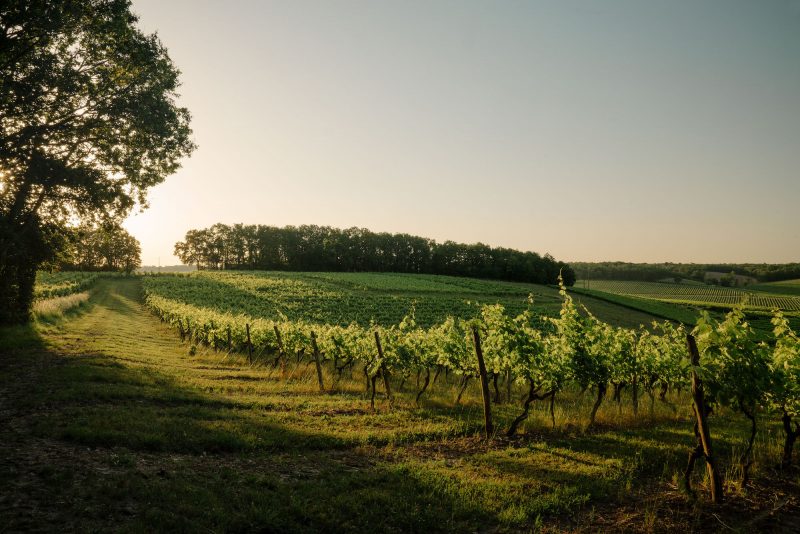 The Collection
Discover all our Cognacs