MICHELIN Guide Collaboration with
Chef Zizi Hattab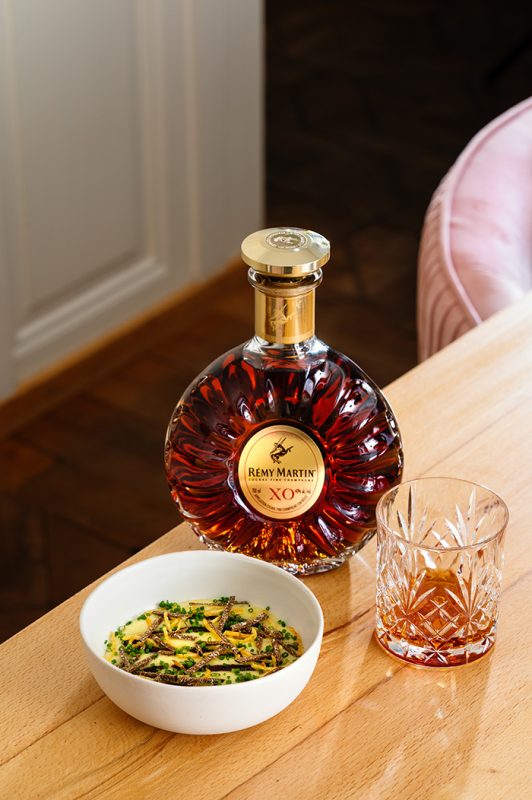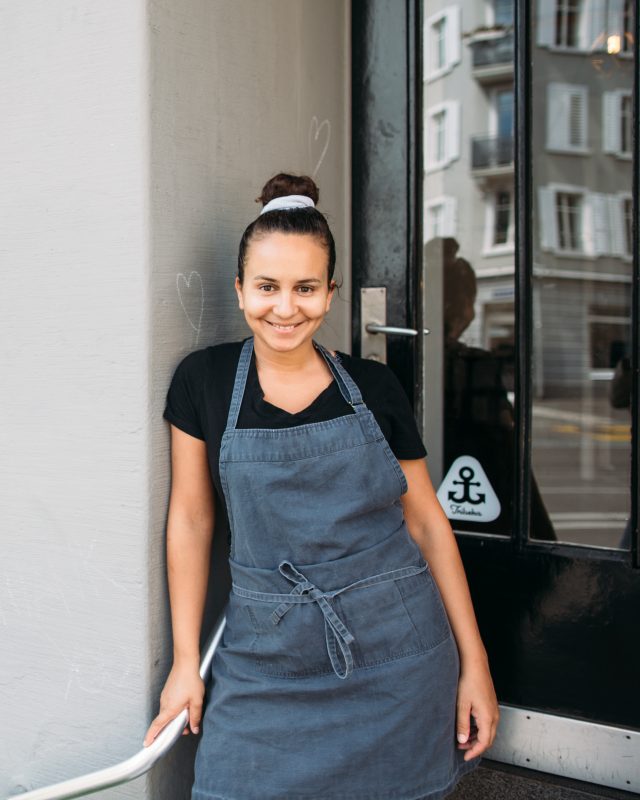 POTATO FOAM, DRIED FRUIT CREAM AND PÉRIGORD TRUFFLE WITH RÉMY MARTIN XO BY CHEF ZIZI HATTAB
About Chef Zizi Hattab
The native Spaniard and rising star chef Zizi Hattab, has burst into the gastronomic scene in Switzerland and Worldwide with her plant-based fine-dining cuisine.
Since the opening of the first restaurant KLE in January 2020, the former engineer has collected numerous awards, including a Michelin Star in 2022, and is continuously featured in national and international media channels.
Her 2nd restaurant DAR was listed on the "opening venues to watch" by The 50Best shortly after the announcement of its opening. In 2022, it was awarded a Green Michelin Star.
Your impression of Rémy Martin XO? ​
 Rémy Martin XO has a beautiful warmth to it.
How does your recipe and its ingredients match with XO?  What flavours are revealed?​
When I tried Rémy Martin XO I instantly thought of pairing it with this dish.
The dried fruits, spices and the earthy flavour of the potato foam and black truffle match perfectly with the intense and opulent notes of the Rémy Martin XO.
It's the perfect pairing for a warm, creamy, slightly sweet dish like the potato foam with dried fruit cream.
"Rémy Martin XO has a beautiful warmth to it."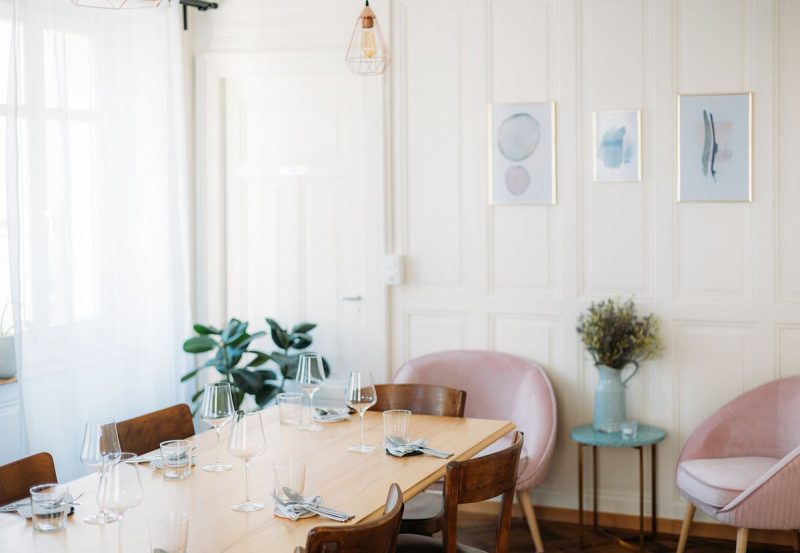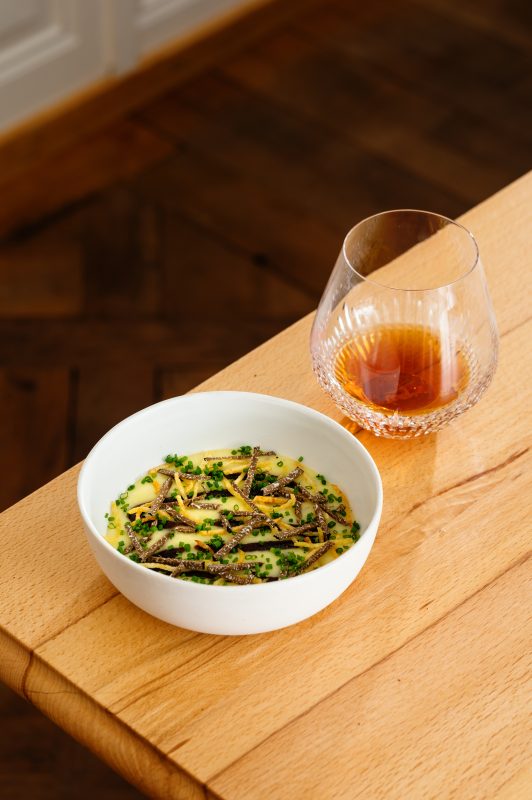 POTATO FOAM, DRIED FRUIT CREAM AND PÉRIGORD TRUFFLE BY CHEF ZIZI HATTAB
INGREDIENTS
FOR THE POTATO FOAM:
250g potatoes
125g plant-based heavy cream (minimum 30% fat)
50ml olive oil
2.5g salt
Pepper to taste
Nutmeg to taste
FOR THE DRIED FRUIT CREAM:
250g your choice of dried fruit
250g red wine
1/2 teaspoon cardamom
1 clove
1/2 teaspoon cinnamon
1/2 teaspoon nutmeg
FOR THE POTATO CHIPS:
250g potato
1l seed oil
Salt to taste
TO SERVE:
A bunch of chives
Périgord black truffle (optional)
STEP 1
To make the potato foam:
Peel and cut the potatoes into large chunks. In a saucepan, bring the water to a boil and cook them until soft. Blend in a stand mixer.
Season with salt, pepper and nutmeg. Strain the potato cream through a sieve. Fill it up in a siphon.
Insert one charge and store it in a warm place while you prepare the rest of the ingredients.
STEP 2
For the dried fruit cream:
Toast the spices in a wide pot. Add the dried fruits, wine and cook about 30 minutes until soft. Blend in a stand mixer and strain through a fine strainer.
STEP 3
For the potato chips:
Peel the potatoes and cut into bâtonnets (by hand or with a mandolin). Wash the the potatoes. Strain the potatoes and dry them thoroughly. Fry them in a deep pot with seed oil pre-heated to around 160°C (320°F). Once golden brown, remove the oil and salt them generously.
STEP 4
To serve:
Place the potato foam In a bowl, and cover it with the dried fruit cream. Chop a bunch of fresh chives and add on top. The chips should go last so they remain crunchy.  To elevate the dish, you can shave some black truffle over it.
Serve with a glass of Rémy Martin XO.
Share your version with us 👉 Tag @remymartin and @michelinguide and use #TeamUpForExcellence and #MICHELINGUIDEATHOME
The Collection
Discover all our Cognacs