MICHELIN Guide Collaboration with
Chef Richard Ekkebus
Today's recipe is combining sugar snap peas with cuttlefish, pomelo and wakame for a fantastic flavor combination served with Rémy Martin XO. A recipe from Michelin starred Chef Richard Ekkebus.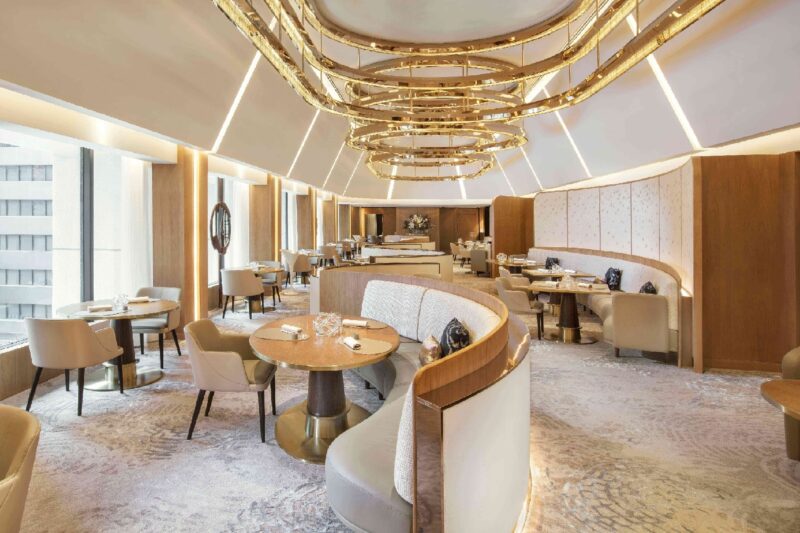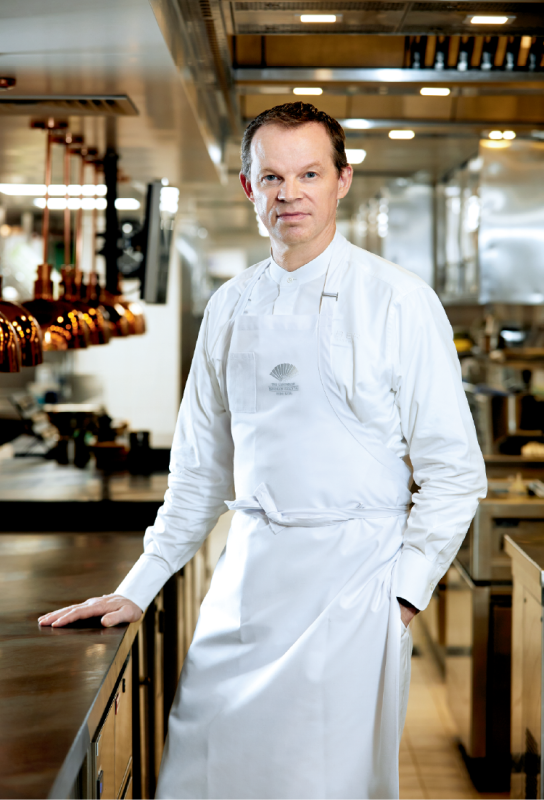 SUGAR SNAP PEAS, CUTTLEFISH, POMELO, WAKAME WITH RÉMY MARTIN XO BY CHEF RICHARD EKKEBUS
About Chef Richard Ekkebus
Richard Ekkebus is the Culinary Director at The Landmark Mandarin Oriental, Hong Kong, overseeing all cuisine at one of the city's most luxurious and distinctive five-star hotels.
Under Richard's supervision and guidance, Amber, the hotel's contemporary, fine dining restaurant, was listed No. 37 in Asia's 50 Best Restaurants 2021 and for the 14th consecutive years, awarded two Michelin stars by the Michelin Guide for Hong Kong and Macau 2022, and its first Michelin Green star award the same year, recognising Amber's sustainability efforts.
Richard began his illustrious career via an apprenticeship in his native Holland under Michelin-starred chefs Hans Snijders and Robert Kranenborg. In Holland, he won the prestigious Golden Chef's Hat for "Young Chef of the Year", an honour that encouraged him to further perfect his art under the tutelage of some of the greatest three-star chefs in France, including Pierre Gagnaire, Alain Passard and Guy Savoy.
Committed to driving culinary exploration and creativity, Richard is admired for his fresh ideas and innovative spirit. Richard takes particular pride in the superb quality of his ingredients.
Your impression of Rémy Martin XO? ​
Rémy Martin XO is a signature that is classic, precise, and complex. It is extremely smooth with a powerful aroma and a long-lasting finish. It reveals many different aromas progressively as one tastes it. It is a product that one can drink on any occasions, whether it is as aperitif, as digestive, paired with dessert or even savoury dish.
Why did you use this product, and not another one from our range?
I think Rémy Martin XO can really showcase the art of blending from hundreds of eaux-de-vie. The complex yet delicate aroma, the richness evolved with aging, together with its smoothness could well make it an ideal choice of aperitif and in this case with a predinner bite.
How does your recipe and its ingredients match with XO? What flavours are revealed?​
One can easily find plenty of flavours from Rémy Martin XO such as fig, apricot, caramel, honey, and ginger. The earthiness from the mushroom together with some bright acidity brought by sherry vinegar could really enhance those flavours of Rémy Martin XO and bring out some subtle sweetness.
This canape is a perfect expression of winter with earthy and hearty flavours that opens the appetite. It is highly recommended as an amuse bouche but would also be great as a party canape.
« Rémy Martin XO is a signature that is classic, precise, and complex. It is extremely smooth with a powerful aroma and a long-lasting finish. »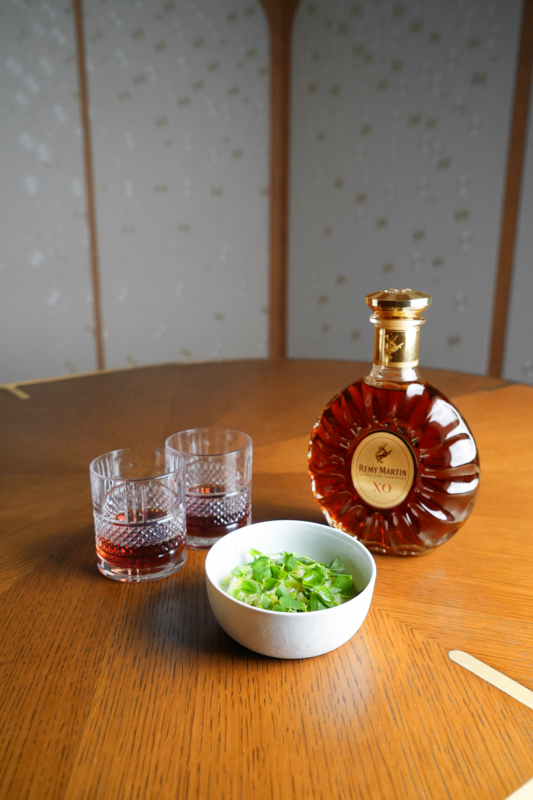 SUGAR SNAP PEAS, CUTTLEFISH, POMELO, WAKAME WITH RÉMY MARTIN XO BY CHEF RICHARD EKKEBUS
INGREDIENTS
FOR THE SNAP PEAS:
250g Snap peas shucked
FOR THE PEA & CUTTLEFISH RAGOUT:
1 large cuttlefish, head only
Appropriate amount of grapeseed oil
10g shallot, peeled, minced
100g sugar snap peas
50g water
10g vegan butter
5g wakame, boiled, rough chopped
Sea salt and fine salt to taste
TO SERVE:
20g pomelo cells
Extra virgin olive oil to taste
Pea shoots, picked and cleaned
Lime zest
STEP 1
To make the snap pea puree:
Boil 2 liters of water with 6 grams salt
Cook the snap peas for 3 minutes. Then shock the peas in an ice bath. Once cold, remove the peas and pat off excess moisture. Then blen the peas until totally smooth. Pass the peas puree through a sieve. Season with fin salt to taste.
STEP 2
To prepare the cuttlefish:
Trim the topside of the cuttlefish piece to obtain a uniform thickness of
1 cm dice. Spread them onto a clean tray and store in the refrigerator.
STEP 3
To make the pea and cuttlefish ragout:
Place a sauté pan over low heat and add a touch of grapeseed oil.
Sweat the shallots without color. Then, add the shucked peas, water and butter. Turn up the fire and allow the liquid to reduce until the peas are cooked and glazed.
STEP 4
Turn to low heat and fold in the cuttlefish dice (60g) and wakame.
Stir the mixture until they have just turned opaque. Season with fine salt to taste and serve immediately.
STEP 5
To serve:
In warm bowls divide evenly the reheated snap pea puree, top with the ragout, sprinkle with the pomelo cells, garnish with the pea shoots, spoon over each bowl 1 tablespoon of olive oil. Grate the lime skin over the dishes.
Serve with a glass of Rémy Martin XO.
Share your version with us 👉 Tag @remymartin and @michelinguide and use #TeamUpForExcellence and #MICHELINGUIDEATHOME