MICHELIN Guide Collaboration with
Luc Kusters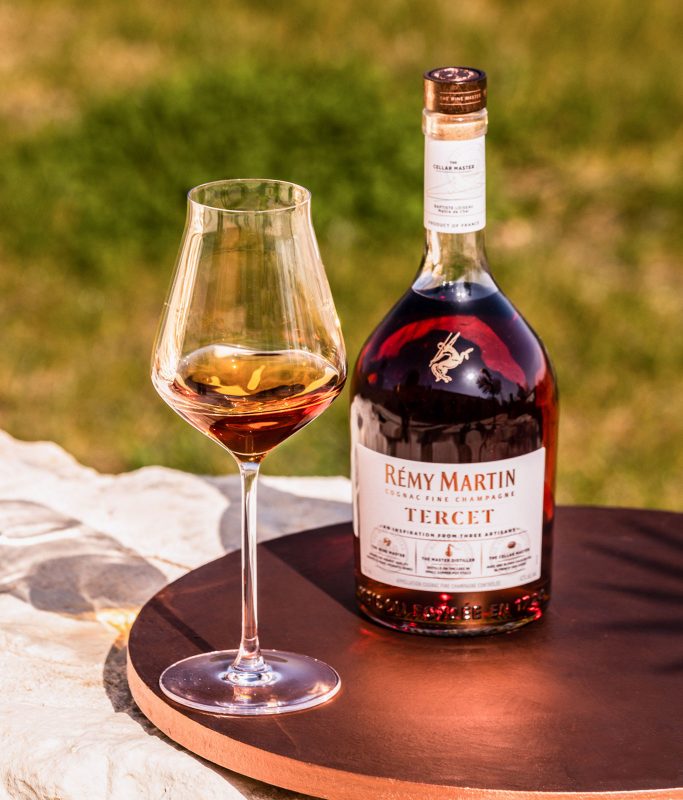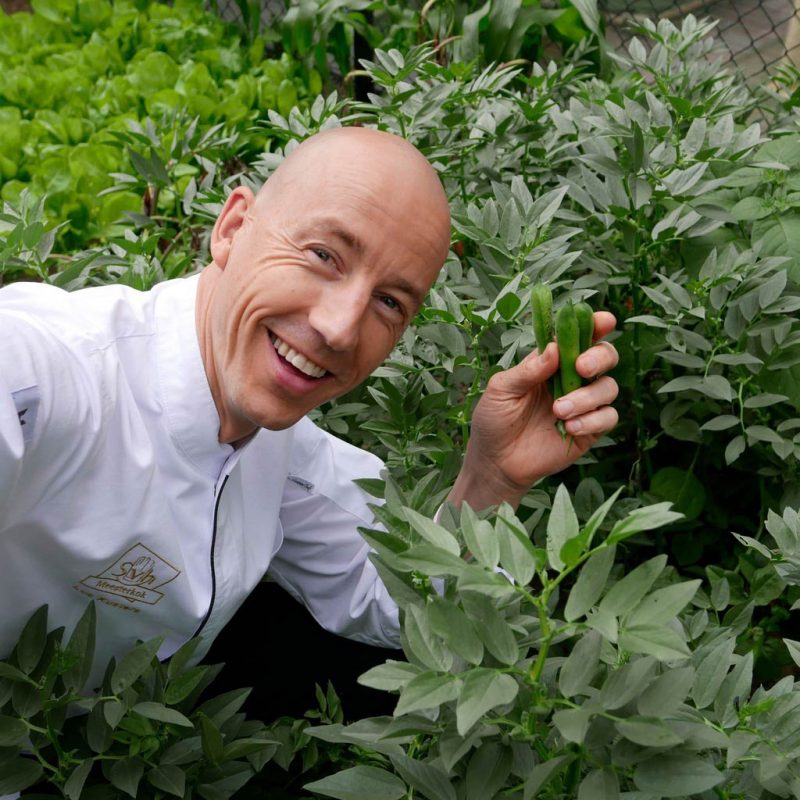 Braised long Eggplant with apricot sauce & almond by Chef Luc Kusters
Luc Kusters was the first to cook a Michelin star with a Dutch-inspired kitchen and he is also the founder of Dutch Cuisine, a foundation with the aim of rediscovering Dutch cuisine. Since 2010, he has been the owner of the renowned restaurant Bolenius in Amsterdam.
Today he reveals his recipe for braised long eggplant with apricot sauce & almond, a perfect match for Rémy Martin Tercet.
Your impression of Rémy Martin Tercet?
"I think it is a fantastic product, I am very impressed about the expertise of the Three Talents, to reveal the best that the nature has to offer and gave rise to TERCET"
How does your recipe and its ingredients match with Tercet? What flavours are revealed?
"I focused a lot on the apricot which is very obvious to use with the smoked almond. The flavours together go very well with the toast barrel flavour which you get back in the Tercet."
"We need to get back into balance with Nature."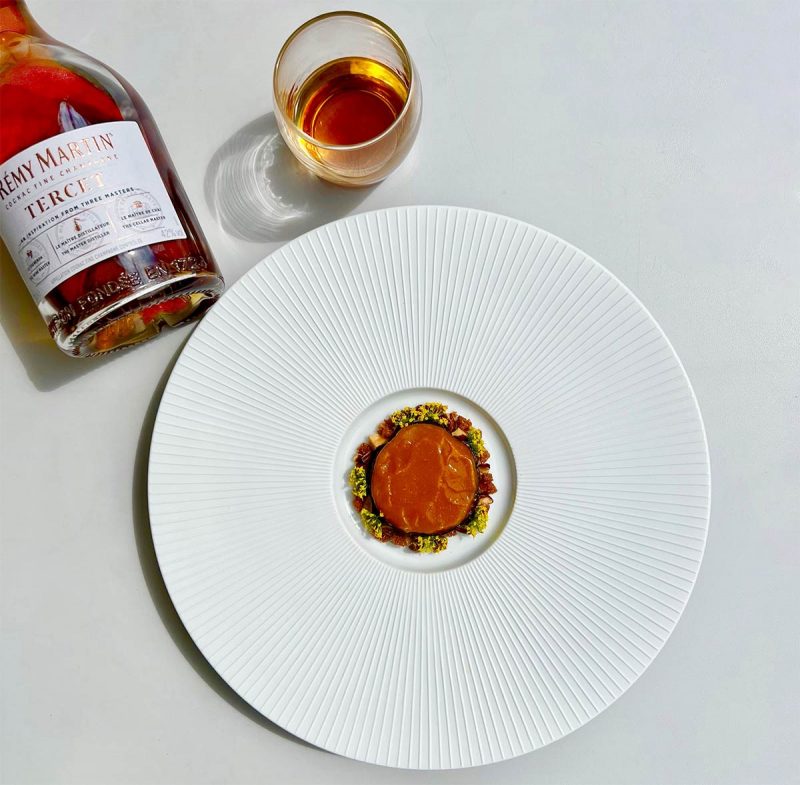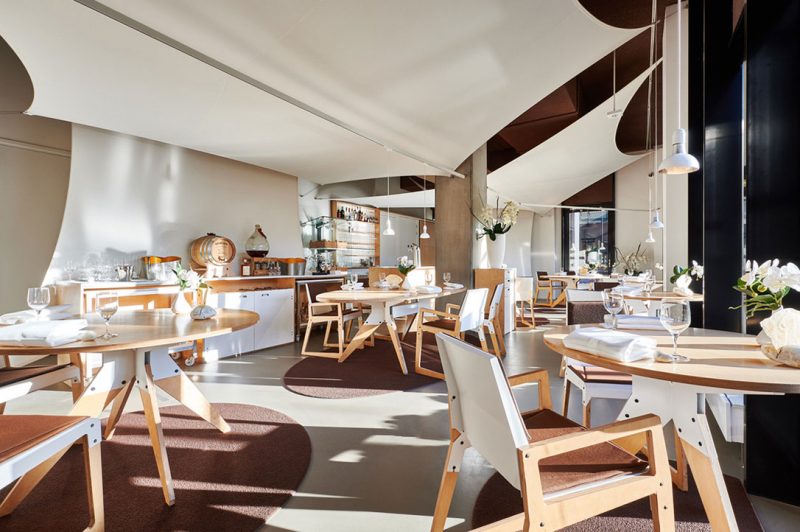 Braised long Eggplant with apricot sauce & almond by Chef Luc Kusters
INGREDIENTS
FOR THE EGGPLANT:
1 egg plant
0.5 g salt per portion
100 ml almond oil
Smoked almond to taste
Sourdough bread to taste
FOR THE APRICOT SAUCE:
500 g carrot juice
1 onion
15 g fresh ginger, smashed
5 g salt
1/2 star anise
2.5 g fennel seed
150 g apple vinegar
25 g pickled apple (or lemon)
10 drops of red tabasco
500 g dried apricots
STEP 1
To make the apricot sauce:
In a saucepan, bring all the ingredients to the boil and leave to infuse for one night. Then, cook everything until the apricots are fully cooked. Mix everything in a blender until smooth. Pass through a fine sieve.
STEP 2
To prepare the eggplant:
Peel the eggplant and cut thick slices (about 4 cm). Place it into a plate and add salt on the eggplant. Leave for 10 minutes. Cut the smoked almonds in quarters.
STEP 3
Cut the sourdough bread in brunoise (5 mm x 5 mm). Heat a pan with neutral oil to 180 degrees. Fry the bread until golden brown. Strain and place the bread on kitchen paper so the excess fat can drip off. Cut the bread to get about 5 grams of croutons per portion.
STEP 4
Heat up a frying pan and add a generous amount of almond oil. Bake the salted eggplant on both sides until golden brown and fully cooked. Lacquer the eggplant with the apricot sauce. Place it in the middle of a deep plate and add smoked almonds on the top (about 10 g per portion).
Tip of the chef: To make the dish more crispy, add some sourdough croutons.
Serve with a glass of Rémy Martin Tercet on the rocks.
Share your version with us 👉 Tag @remymartin and @michelinguide and use #TeamUpForExcellence and #MICHELINGUIDEATHOME
The Collection
Discover all our Cognacs