MICHELIN Guide Collaboration with
Dominique Crenn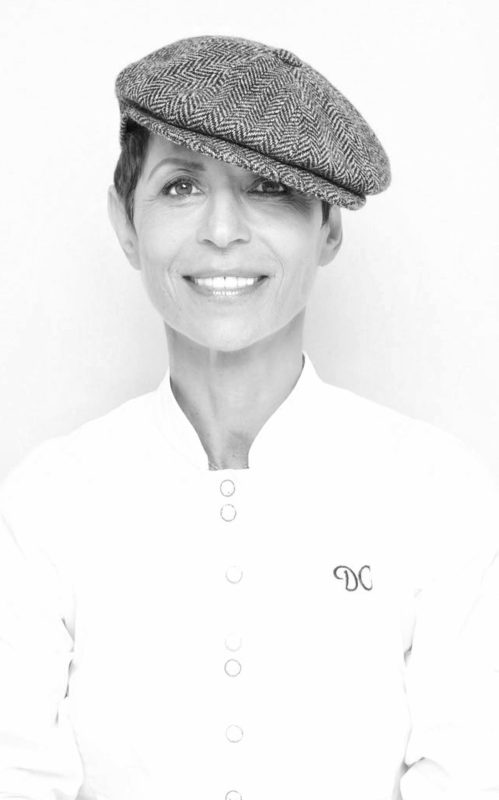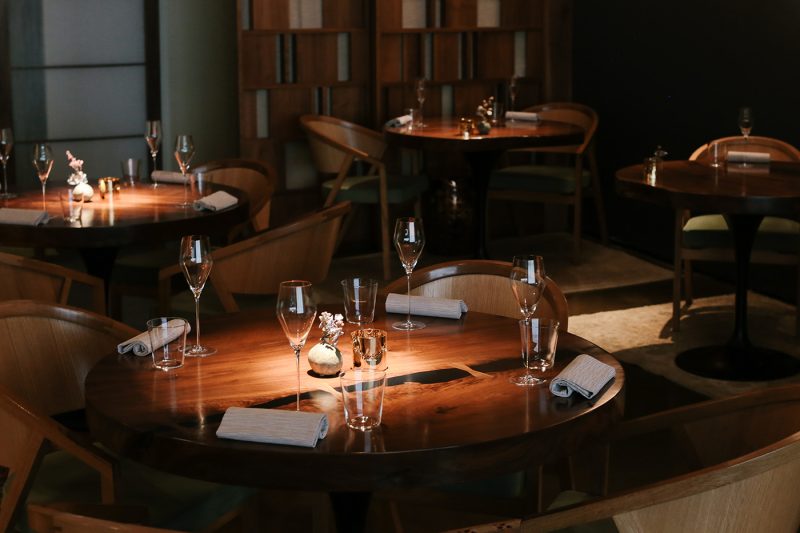 BUCKWHEAT & CHEESE TART WITH RÉMY MARTIN XO BY CHEF DOMINIQUE CRENN
Dominique Crenn is the co-owner and chef of the three-Michelin-starred restaurant Atelier Crenn in San Francisco, where artistry is at the forefront, cuisine is a craft, and the community is an inspiration.
"Atelier" can be defined as a workshop or studio, a concept that drives Chef Crenn's modern vision for fine French cuisine.

Her highly distinctive French heritage and imaginative gastronomic lair behind the stove at Atelier Crenn is a clear reflection of her unique life story. Growing up in Brittany, France, Dominique Crenn developed a keen interest in cuisine from her parents, who celebrated fine dining.

Driven by her passion to create a deeply personal project, Crenn opened Atelier Crenn, a place to express her heritage as well as an ode to "poetic culinaria," in January 2011. Atelier Crenn achieved its first Michelin Star within a year, in October of 2011. In the following year, Crenn made history again when Atelier Crenn received its second Michelin Star, becoming the first female chef in the US to receive this honor. In November 2018, Crenn beat her own record and became the first female chef in the US to receive three Michelin Stars.
Your impression of Rémy Martin XO?
Rémy Martin XO is one of my favorites. I appreciate the balance and elegance of the product and its perfection in melding a number of delicious flavors. The nuances of baked pear, , citrusy notes, , toasted nuts and spices are amazing to highlight with my food especially in autumn and winter.
How does your recipe and its ingredients match with XO?
"Atelier Crenn works with the small Bohemian Creamery in Northern California, who produces a beautiful semi-soft cow's milk cheese, "Boho Belle", that is used frequently on the menu at the restaurant. The cheese's subtle yet complex flavors lend itself beautifully to the nuances of Rémy Martin XO. This tart celebrates ingredients closely tied to the earth and soil, combining flavors of buckwheat, caramelized onion, cow's milk, and fresh lettuces.
This buckwheat and cheese tart can be enjoyed at the beginning or the end of a meal or very simply on its own, alongside a glass of Rémy Martin XO."
« Rémy Martin XO is one of my favorites. I appreciate the balance and elegance  »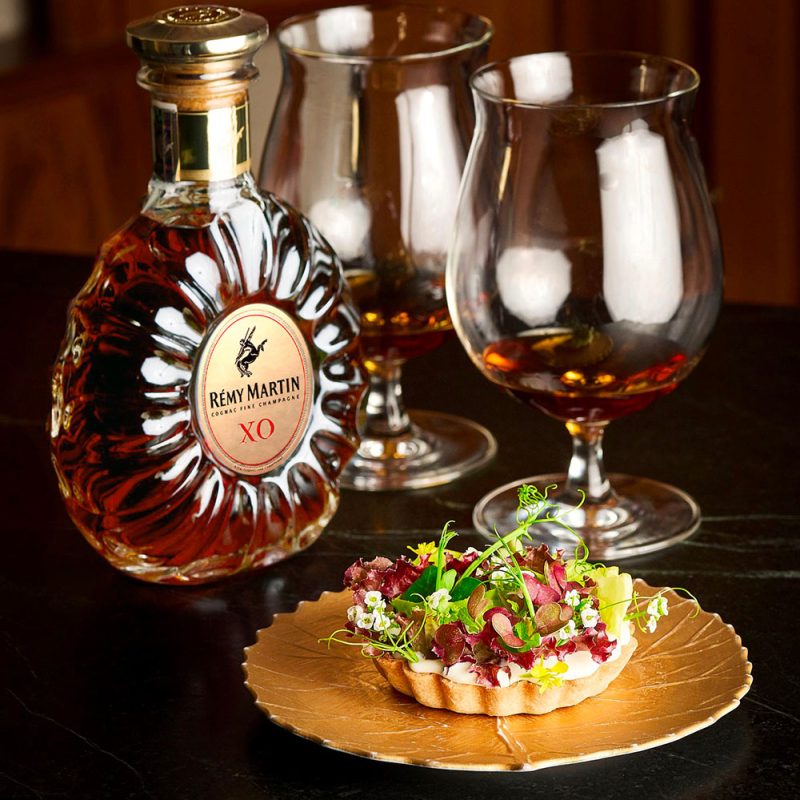 BUCKWHEAT & CHEESE TART BY CHEF DOMINIQUE CRENN
INGREDIENTS
FOR THE BUCKWHEAT SABLE
140g all-purpose flour
170g buckwheat flour
10g fine sea salt
50g sugar
140g unsalted butter, small cubes, cold
25g eggs
10g cold filtered water
Rolling pin
Round pastry cutter, 5-inch (12,7cm)
Food Processor
2 silicone backing mats
3-inch (7,6cm) fluted tart molds
FOR THE CARAMELIZED ONION :
1 yellow onion, medium
75g European unsalted butter
6g sherry vinegar
To taste black pepper
To taste salt
TO SERVE:
1 tart shell
20g caramelized onion
30g Boho Belle (or other semi-soft cow's milk cheese), sliced
Baby mixed greens (ex. frisee, arugula)
Olive oil
Fleur de sel
Black pepper
STEP 1
To make the Buckwheat Sable:

Add flours, salt, sugar, and butter to a food processor. Pulse together until mixture resembles wet sand, then add eggs and process again. Transfer to a large bowl and combine by hand, adjusting with water until dough comes together. Cover and chill for 1 hour.
Cut dough into eighths, temper one section at a time for 5 minutes. Lightly flour dough and roll each portion between silicone mats. Roll to 2mm thick. Continue the process with each section of dough. Transfer each finished round to a tray lined with parchment paper. Chill in the freezer for 1 hour.
Use a 5-inch (12,7 cm) cutter to make rounds. Grease molds with pan spray. Form into fluted tart mold and poke small holes with a fork in base of the tart to prevent bubbling.
Blind bake using rice or beans at 350F (180°C) for 10 minutes, until tart shell is fully cooked and golden. Let cool and unmold.
STEP 2
For the Caramelized Onion:

Heat butter in a large saucepan over low heat until it bubbles. Meanwhile, cut onion in half vertically, remove the core and slice thin across the equator (approx. 2mm thick). Cool until onions are caramelized. Deglaze with the sherry vinegar and strain to eliminate most of the fat. Season to taste with salt and black pepper.
STEP 3

Preheat oven to 350F (180°C). Add onion to the tart shell and top with cheese, season with olive oil, Fleur de sel and black pepper.
Bake for 7min. Finish the tart by topping with baby mixed greens, olive oil and fleur de sel.

Serve with a glass of Rémy Martin XO.
Share your version with us 👉 Tag @remymartin and @michelinguide and use #TeamUpForExcellence and #MICHELINGUIDEATHOME
The Collection
Discover all our Cognacs