stories | June 14, 2023
THE DIFFERENCE BETWEEN BRANDY AND COGNAC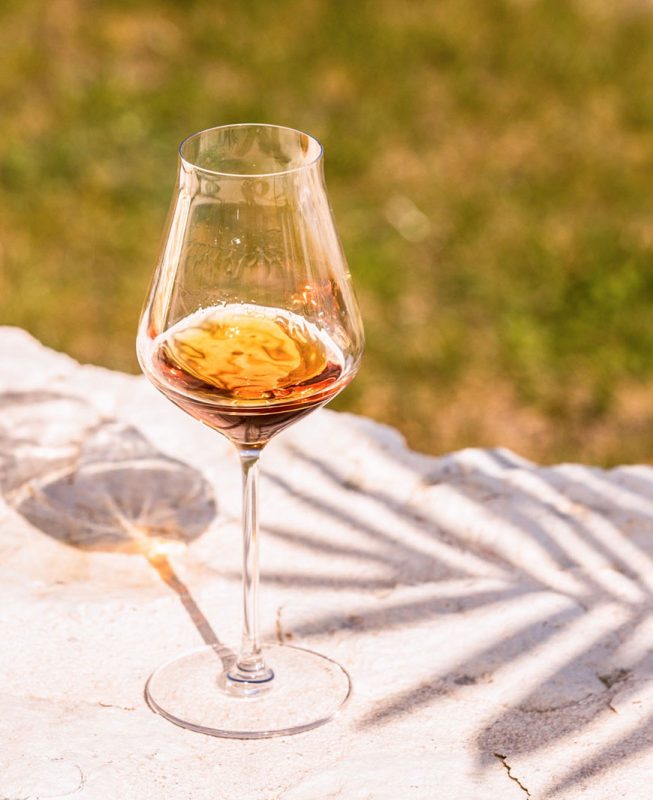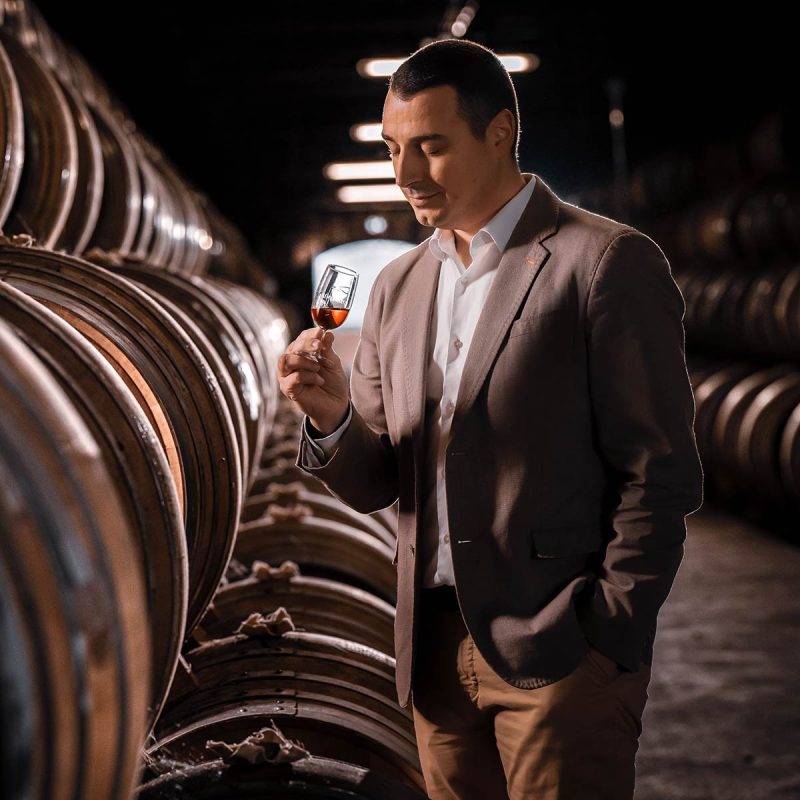 "THE LIQUOR OF GODS"
To understand the unique specificities of cognac that set it apart from other brandy, you could dive straight in and do a taste test. If your tastebuds are alert enough, you may note the organoleptic complexity and aromatic finesse of cognac, as 19th-century French writer Victor Hugo did when he called it 'the liquor of the gods.'
Failing that, the following statement is a useful starting point to answer the question "is cognac brandy": all cognac can be considered as brandy, but not all brandy is cognac.
WHAT IS BRANDY?
Brandy is a spirit often made by distilling fermented wine. However, there is no internationally recognized definition and outside the EU it is sometimes made with other fruits. Examples of brandy include pisco, armagnac or Obstler (a brandy produced in Austria and Switzerland). Cognac, however, is always made with grapes and has a very specific distillation and blending process located in a small, protected area in the southwest of France.
"All cognac can be
considered as brandy, but not all brandy is cognac."
BRANDY VS COGNAC
Maxime Pulci, international brand ambassador for Rémy Martin, likens the comparison to a celebratory drink we all know well. "Brandy is a category. Cognac is a specific product produced in a particular growth area with a lot of specificities in terms of soil, grapes, many things. It's a bit like Champagne. It is a sparkling wine. But all the sparkling wines – prosecco, for example – will never [be called] champagne. They are not from the region; they don't follow the same method."
WHERE COGNAC IS PRODUCED
There are no prizes for knowing that the area where cognac is produced is in Cognac, north of Bordeaux. Here, there is a cognac AOC (appellation d'origine controlee) – a legally defined area where a product can be made. Cognac's AOC spans from the banks of the Charente River to the shores of the Atlantic Ocean and has six smaller growth areas, each with different terroirs – Grande Champagne, Petite Champagne, Borderies, Fins Bois, Bons Bois and Bois Ordinaires. Brandy can be produced anywhere on the planet. With cognac, you have about 80,000 hectares to work with.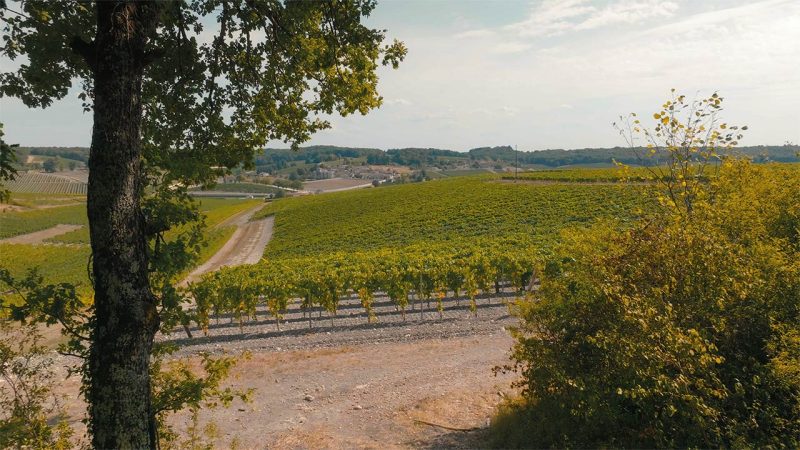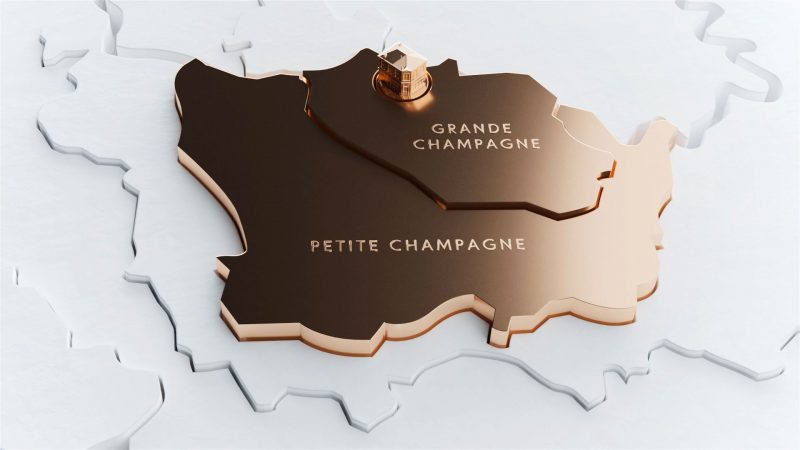 WHAT SEPARATES RÉMY MARTIN COGNAC FROM OTHER COGNACS?
The House of Rémy Martin is even more specific than that. "We have a smaller AOC which is called the Cognac Fine Champagne," says Maxime Pulci. "The gem of the cognac region. Petite Champagne and Grande Champagne – all our production is coming from these two growth areas." The blend of at least 50% Grande Champagne with Petite Champagne eaux-de-vie sets Rémy Martin apart from other cognac, and, of course, brandy.
The eaux-de-vie that comes from these terroirs have a longer ageing potential. "Petite and Grande Champagne are different from the other growth areas," says Maxime. "'Champagne' describes the type of soil that we have – chalky, full of limestone. The word champagne comes from the Latin word campania [fertile countryside]. During the Roman empire, one of the generals arrived in the heart of Cognac and he recognised the region like his own area in Campania [south of Rome]."
"We have a smaller AOC which is called the Cognac Fine Champagne – the gem of the cognac region."
HOW IS COGNAC MADE?
To fully understand the difference between brandy and cognac, we must consider the production process. Cognac is made with double-distilled dry, acidic white wine from the grapes – Ugni Blanc, Colombard and Folle Blanche – in its AOC. Distillation occurs in copper pot stills within the strict window between 1 October – 31 March. Cognac can be distilled with or without the lees from the wine, but Rémy Martin makes cognac with the lees, for added richness.
HOW IS BRANDY MADE?
Brandy can be produced faster than cognac. Cognac, on the other hand, must be aged for at least two years in oak barrels to make a VS cognac. The House of Rémy Martin stipulates the use of oak wood coming mainly from the forests of the Limousin for its casks, which impart a vanilla flavour. The Cognac Fine Champagne eaux-de-vie that Rémy Martin uses needs to be aged for a long period of time to reach full maturity. Once it is made, a cognac must have an alcohol content of at least 40%. Some brandies are as low as 36%. You can learn more about the production of Rémy Martin cognac here.
HOW DOES COGNAC TASTE IN COMPARISON TO BRANDY?
Aside from these finer details that explain the difference between brandy, cognac, and Rémy Martin cognac, we ought to remember the most important factor, which cannot be controlled by numbers or geography. How does cognac taste in comparison to brandy? "When you respect perfectly each step of the production … that will give you something rich in the mouth," says Maxime Pulci. "It is full of aromas. Fruity, floral, spicy notes, the vanilla, the toasting of the oak – a harmony that sip after sip will reveal [itself]. I love when I'm doing a tasting and someone says, 'I don't like cognac.' I say, 'OK, now I will change your mind. Let's do it. Let's take our time.'"
QUICK FACTS
A spirit enjoyed neat or in a cocktail:
Brandy

Cognac

YES

YES
Made only in southwest France with specific grapes:
Brandy

Cognac

NO

YES
A spirit that can be produced outside the EU with a variety of fruits:
Brandy

Cognac

YES

NO
Distilled for at least two years:
Brandy

Cognac

NO

YES
Distilled all year round:
Brandy

Cognac

YES

NO
Aged only in oak barrels:
Brandy

Cognac

YES

YES
At least 40% ABV:
Brandy

Cognac

NO

YES