Rémy Martin 1738 Accord Royal
SEIZE MOMENTS OF EXCELLENCE WITH RÉMY MARTIN
The greatest accomplishments aren't just the result of one but rather a collective effort of support, partnership and passion coming together to rally for success.
The new Rémy Martin 1738 Accord Royal film tells this story where seven Malaysians – each one bringing with them their unique quality – come together to create unforgettable moments of pursuing excellence. Talents combine as they work together to instill passion, excellence and savoir-faire. The result is the most extraordinary of success, of what happens when we Team Up For Excellence.
"It's not about self-gratification. It's a sense of common purpose to lift each other, creating our own moments of excellence that when combined is legendary."
WHEN EXCELLENCE MEETS CREATIVITY: A CELEBRATION OF FLAVOURS
What does excellence taste like? Is it a bittersweet note that ends of a smooth finish? A lingering flavour that keeps you wanting more? Rémy Martin teamed up with five bartenders from Klang Valley's top bars and two culinary partners to concoct their interpretation with the 1738 Accord Royal
Team up for excellence
Klang Valley's top bartenders
DAVID HANS, HEAD BARTENDER & CO-FOUNDER OF THREE X CO
David Hans has more than 10 years of experience in the industry and is Asia's first world champion of the prestigious Giffard West Cup 2017. The co-founder and head bartender of Three X Co (ranked 70 in Asia's 50 Best Bars 2022), Hans pushes the limits using unique ingredients in his cocktails.
Le Royal Whisper, his Rémy Martin 1738 Accord royal cocktail, is a combination of the cognac, Mount Gay Black Barrel Rum, glutinous rice tea, mango, passionfruit and honey. At first sip, Rémy Martin 1738 Accord Royal's fruity vanilla sweetness leaves a lingering smoothness followed by a black tea after-taste. The cocktail is a perfect balance of tropical and fruity flavours that showcase the Rémy Martin 1738 Accord Royal's flavour profile.
CK KHO, HEAD BARTENDER & FOUNDER OF COLEY COCKTAIL BAR
The Bar Awards 2017 Bartender of the Year CK Kho spent two decades working his way up as a bartender before opening Coley Cocktail Bar in 2016. Coley quickly became a favourite, earning the awards Best Hospitality Team and Best Cocktail Bar in just a year after being launched, and No. 100 for Asia's 50 Best Bars 2022. 
Kho's Delima is a concoction of Rémy Martin 1738 Accord Royal, pomegranate shrub, creole bitters and eucalyptus extract. Rémy Martin 1738 Accord Royal's fruitiness is the foundation of this cocktail that starts slightly acidic from the pomegranate shrub before finishing off with the cooling floral note of the eucalyptus. 
KOH YUNG SHEN, HEAD BARTENDER & FOUNDER OF BACKDOOR BODEGA
An accidental bartender (who only took his craft seriously when strangers started to visit his little bar), Koh Yung Shen is one of the most inventive in the scene. The founder of Penang's Backdoor Bodega has impressed his peers with his creativity, winning The Bar Awards 2019 Bartender of the Year and bagging the 97th spot on the Asia's 50 Best Bars 2022 list. 
Koh's Rémy Martin 1738 Accord Royal Biggie Smalls cocktail brings together the cognac with French vermouth, Italian cherry, orange herbal amer and carciofo amaro, resulting in a complex and fruity cocktail with a sweet start and a dry finish with hints of orange and botanical notes. A classic Brooklyn cocktail but with a twist for a better appreciation of cognac.
JULIAN BEN AMIN BRIGGET, ASSISTANT BAR MANAGER OF BAR TRIGONA
Having started his career eight years ago, Julian Benjamin Brigget is well on his path to craft his artistry. The result is the assistant bar manager's creations at Bar Trigona, Four Seasons Hotel Kuala Lumpur, most recently named the Best International Hotel Bar in Asia by Tales of the Cocktail Foundation 2022. 
Brigget's Rémy Martin 1738 Accord Royal cocktail, Grapa da Vine, is representative of him exploring flavours and techniques. It is a combination of Rémy Martin sous vide pineapple, grappa, bitters and trigona honey. The Rémy Martin 1738 Accord Royal's fruity flavour perfectly complements the honey and bitters for a spirit-forward cocktail with a smooth finish. 
ANAND PIRINYUANG, GENERAL MANAGER OF JUNGLEBIRD
What started out as a stint to help a family friend's bar became Anand Pirinyuang's calling. Now, the General Manager in Junglebird weaves unique flavours that craft a story with every sip. With Pirinyuang behind the bar, Junglebird is a Top 10 Honouree in the Best International Cocktail Bar (Asia Pacific) category for Tales of the Cocktail Spirited Awards 2022 and an Asia's 50 Best Bars entry for five consecutive years from 2018 to 2022. 
In his Rémy Martin 1738 Accord Royal cocktail Punching An Accord, Pirinyuang paired the smooth cognac with housemade orange and lemon sherbet, Pedro Ximenez sherry and red wine reduction to create a boozier, spirit-forward cocktail. It is his take on an old-school cognac punch, taking you on a discovery of nostalgia while exploring new flavours.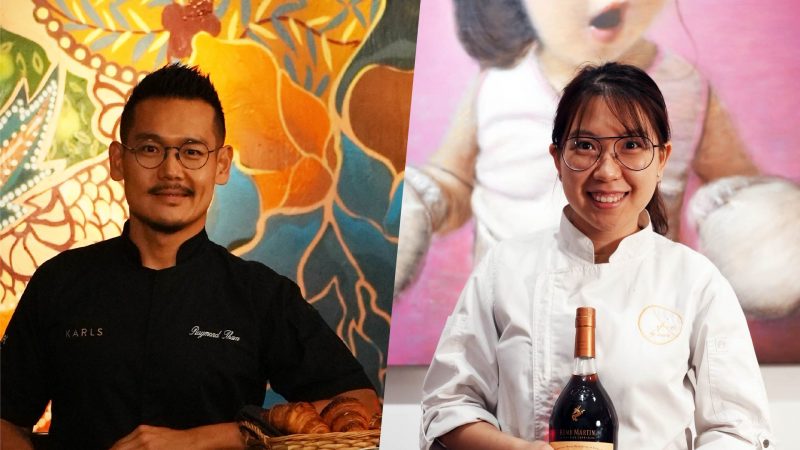 Team up for excellence
Culinary partners
XIAO-LY KOH, PASTRY CHEF AND FOUNDER OF XIAO BY CRUSTZ
Established in 2016 by pastry chef Xiao-ly Koh, Xiao By Crustz specialises in petit gateau and modern French pastries. The 2017 champion for a high tea competition held in Shanghai, China, is known for its fusion of familiar flavours with Asian twists, playing with interesting textures that leave a longing after the first bite.
Its Rémy Martin 1738 Accord Royal dessert Rémy Mont Blanc features a chocolate orange cognac and chestnut vanilla cognac. The inspiration is to fuse traditional French desserts with a modern outlook and presentation. Rémy Martin in this dessert enhances the overall flavour, ending with a fragrant finish that is reminiscent of the spirit.
CHEF RAYMOND THAM, CO-OWNER AND HEAD CHEF OF BETA KL
Beta KL offers an exciting Malaysian culinary experience using local ingredients in ways they've never been used before. Helmed by Chef Raymond Tham, the fine dining restaurant has quickly become a popular spot since opening in 2018.
For his Rémy Martin 1738 Accord Royal dish, Chef Tham continued to pair the uniqueness of Malaysian flavours with the cognac in spirit of the Beta KL philosophy. The Smoked Tongkol Fish Rillette elevates the creaminess of mascarpone with the round oakiness of the cognac with the locally sourced fish used to make the stock while the spirit is used to make the jelly that goes with the dish. French butter croissant is the perfect accompaniment for the rillette.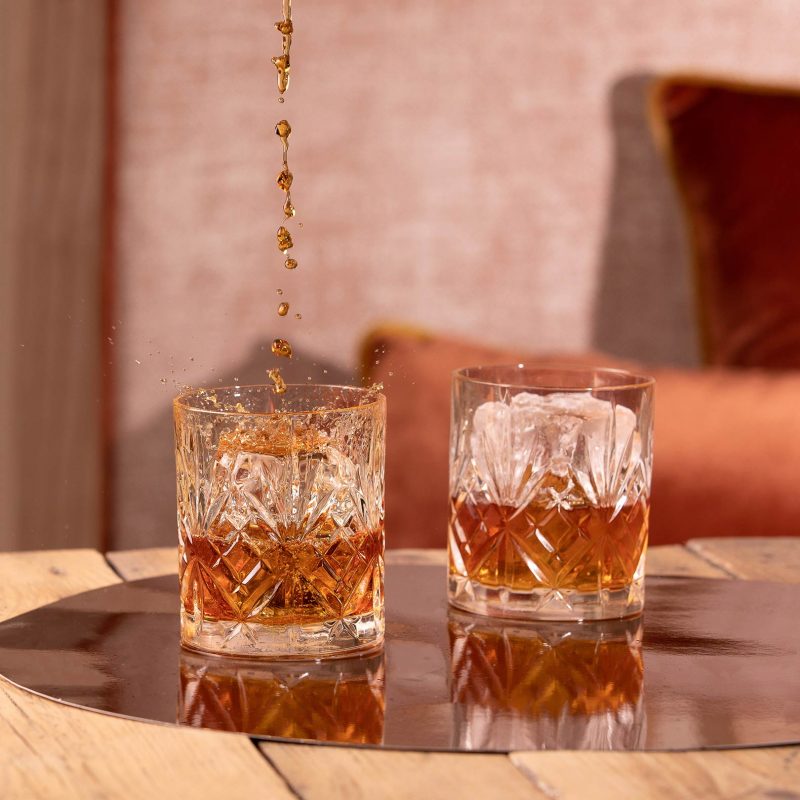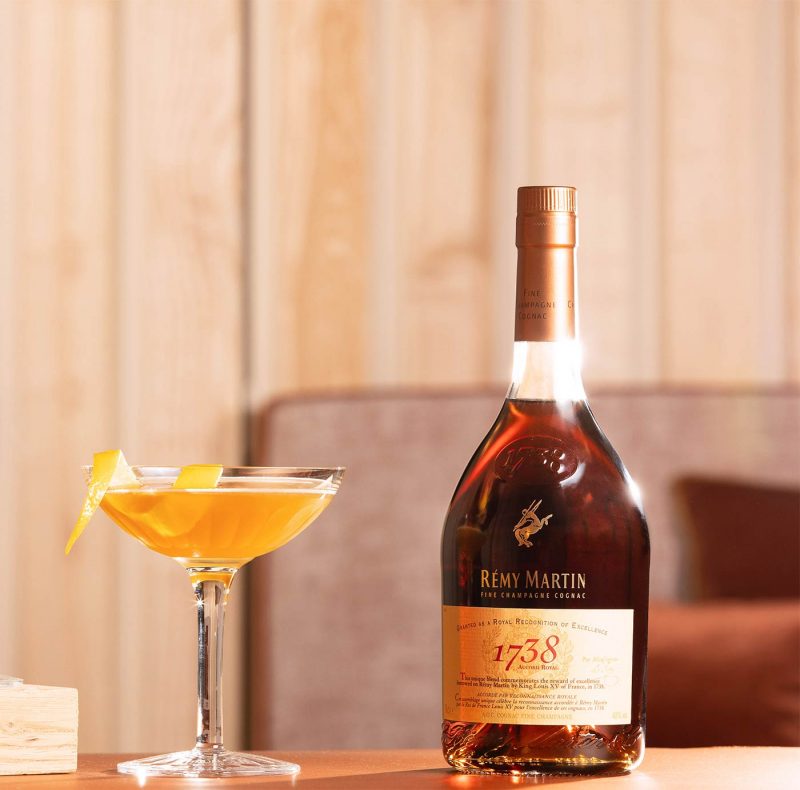 ONLY THE FINEST
THE EXCELLENCE OF 1738 ACCORD ROYAL
For almost three hundred years, the house of Rémy Martin has pursued one ambition: To reveal the best of nature, the talent of craftsmen, and its Cognac heritage. The result is Rémy Martin 1738 Accord Royal, a cognac so extraordinary that it was named after the royal approval granted to Rémy Martin by the King Louis XV of France in 1738.
Born from the cask and matured to perfection, Rémy Martin 1738 Accord Royal's distinctive blend of uniquely oaky eaux-de-vie is a showcase of exceptional smoothness and subtle notes that celebrate the sheer indulgence of good moments. Enjoy it neat, on ice or in a cocktail.
Click the tasting wheel or select a tab to discover all tasting notes.