RECIPES BY CHEF Paola Velez
Rémy Tercet Morir Soñando & Coco Snapper Crudo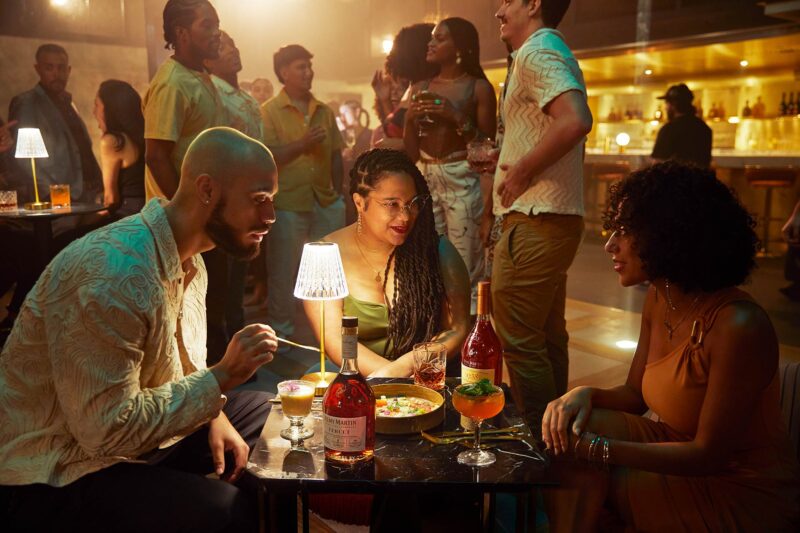 Coco Snapper Crudo
INGREDIENTS
Coconut broth:
1 cup fresh squeezed lemon juice
½ cup coconut water
¼ cup unsweetened coconut milk
1 tablespoon minced garlic
¼ tsp minced habanero pepper
1 tablespoon fish sauce
1 tablespoon Latin adobo powder
Honey (as needed for balance)
Crudo:
7–11 pieces of unpeeled cucumber rounds
Cara cara and navel orange segments
10 oz sushi grade red snapper thinly sliced (1/4″ thick)
Garnish:
½ cup extra virgin olive oil
Micro cilantro
Green peppercorn
Flaky salt
Chili oil (no sediment)
Thinly sliced red onion rounds
Nasturtium flowers of assorted colors
COCO SNAPPER CRUDO
Method
1. In a large metal bowl, combine your lemon juice, coconut water, coconut milk, garlic, habanero, fish sauce and adobo and whisk until combined. Taste to adjust the salty sour balance, and add honey to taste as needed. Reserve in a squeeze bottle in the fridge until very cold.
2. Slice your red snapper into 1 ½" long ¼" thick slices. Reserve in the fridge, tightly plastic wrapped, and covered in a 1/8th sheet tray over ice.
3. Serve in a frozen lipped salad plate assembled abstractly with chilled broth and garnish.
Ingredients & Directions
Rémy TERCET Morir Soñando
Ingredients:
4 oz Rémy Martin Tercet
2 oz Freshly squeezed pulp-free orange juice
1 oz evaporated milk
¼ teaspoon vanilla bean paste
10 dashes bitters
½ oz simple syrup
Fresh edible hibiscus flower

Method:
In a shaker with ice add your Rémy Martin Tercet, orange juice, evaporated milk, vanilla bean paste, simple syrup, bitters and shake vigorously. In a chilled rocks footed glass strain your mixture and add your edible hibiscus flower and clip an orange rind to the glass.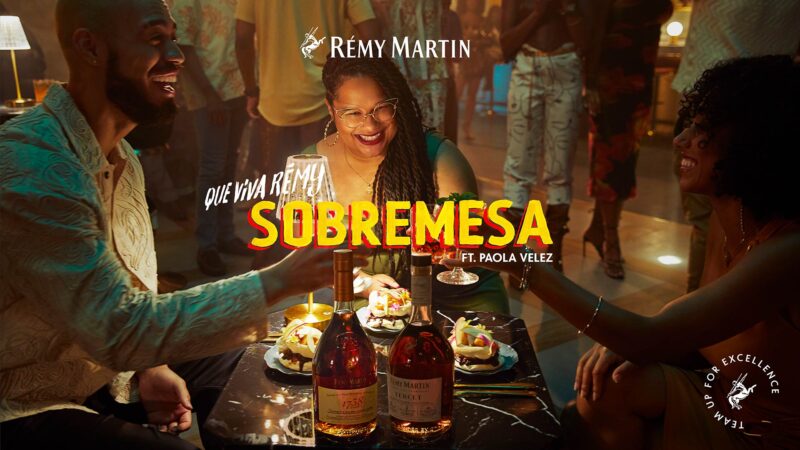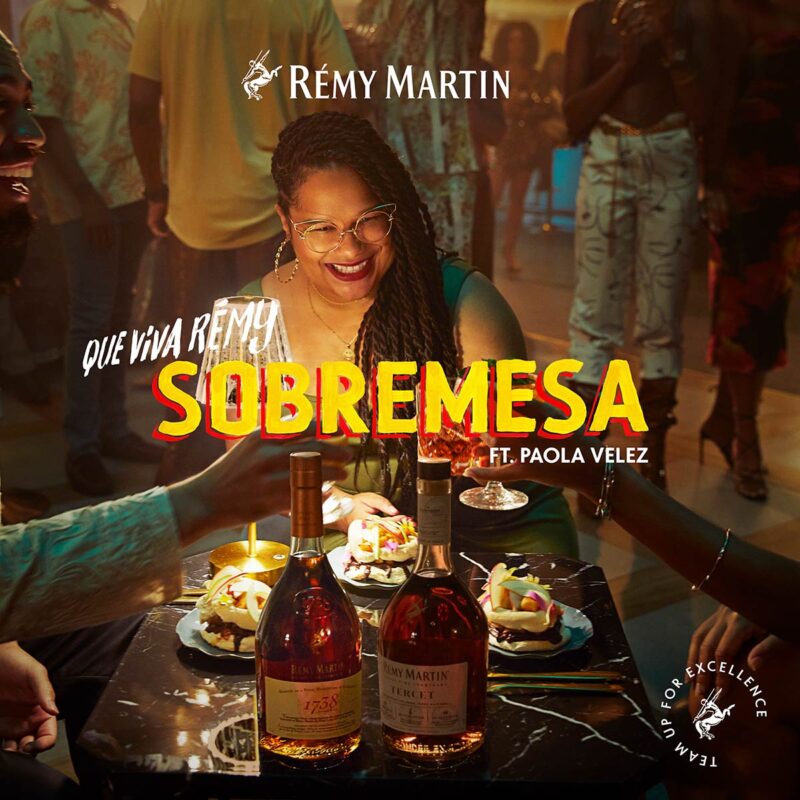 Que Viva Rémy Sobremesa
Rémy Martin continues its commitment to honoring the spirit of excellence through the ritual of Sobremesa, the moment after a meal where we keep the conversation going with authentic, compassionate, and genuine moments that bring us together.
read more
RECIPES BY CHEF PAOLA VELEZ
Chef Paola's Bronx Sour & Nutmeg Pavlova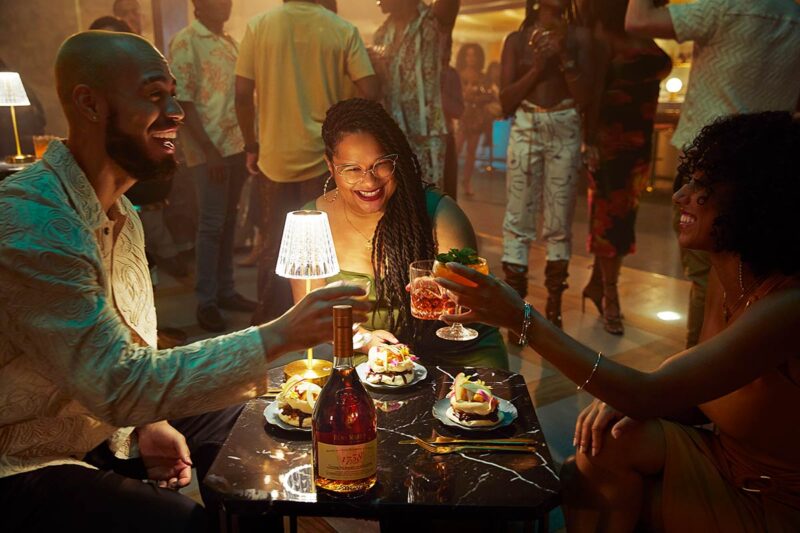 Nutmeg Pavlova (14–16 mini pavlovas)
INGREDIENTS
Pavlova base:
6 large egg whites
1 cup granulated sugar
½ cup powdered sugar
2 teaspoons cornstarch
¼ teaspoon citric acid
1 tablespoon vanilla bean paste
1 teaspoon ground nutmeg
Pinch of salt
Salted Dulce De Leche Chantilly:
1 quart heavy whipping cream
½ cup premade dulce de leche
½ teaspoon kosher salt
Spiced roasted honey gold apples:
5–6 honey gold apples – peeled, cored and diced small
3 tablespoons light brown sugar
2 tablespoons unsalted melted butter
½ teaspoon kosher salt
1 teaspoon ground cinnamon
½ tsp ground ginger
¼ teaspoon ground allspice
⅛ teaspoon finely ground black pepper
Chocolate ganache:
10 oz semi sweet dark chocolate
8 oz heavy cream
2 tablespoons corn syrup
Pinch of salt
Garnish:
Edible violas
Toasted pepitas
Pavlova:
1. Using a stand mixer outfitted with the whisk attachment, add your egg whites, powdered sugar, citric acid, granulated sugar and mix for 8–10 minutes on high speed until stiff peaks form. Should be glossy.
2. On low speed, add your nutmeg, cornstarch and vanilla bean paste and mix until incorporated. Approx. 1 min.
3. Preheat your oven to 225º F and line your sheet tray with parchment paper.
4. Using a spoon, dollop 3 inch drops on your parchment paper with a small indentation on the top of the pavlova.
5. Bake for 1 hour and 30 minutes until dry. And let dehydrate at 200º F for an additional 30 minutes.
6. Store in an airtight container with a silica packet to prevent pavlova from becoming soggy.
Dulce de leche Chantilly:
1. In a stand mixer with a whisk attachment add your dulce de leche and whisk until aerated.
2. Add 1/4th of your cream and whisk to loosen the dulce de leche.
3. Add remaining cream, salt and whisk on medium high speed until stiff peaks form.
Roasted spiced honey gold apples:
1. In a bowl combine all of your ingredients and toss.
2. Preheat your oven to 425ºF.
3. On a foil lined sheet tray evenly spread your apples and roast for 20-25 minutes or until soft and golden.
4. Reserve and keep refrigerated.
Chocolate ganache:
1. In a bowl add your chocolate, warm your cream and corn syrup to 96ºF and add to your chocolate. Add your pinch of salt and whisk until emulsified.
2. Reserve at room temperature in a squeeze bottle. occasionally placing in a bain maire to make it liquid again.
Assembly:
1. Add a dollop of ganache on the dessert plate to set the pavlova in place.
2. Add chocolate ganache on top of the center of the pavlova allowing a bit of the ganache to drip.
3. Add 1 oz of your roasted apples and top with a dollop of Chantilly, sprinkle toasted pepitas and add an assortment of edible violas. Serve.
Ingredients & directions
Chef Paola's Bronx Sour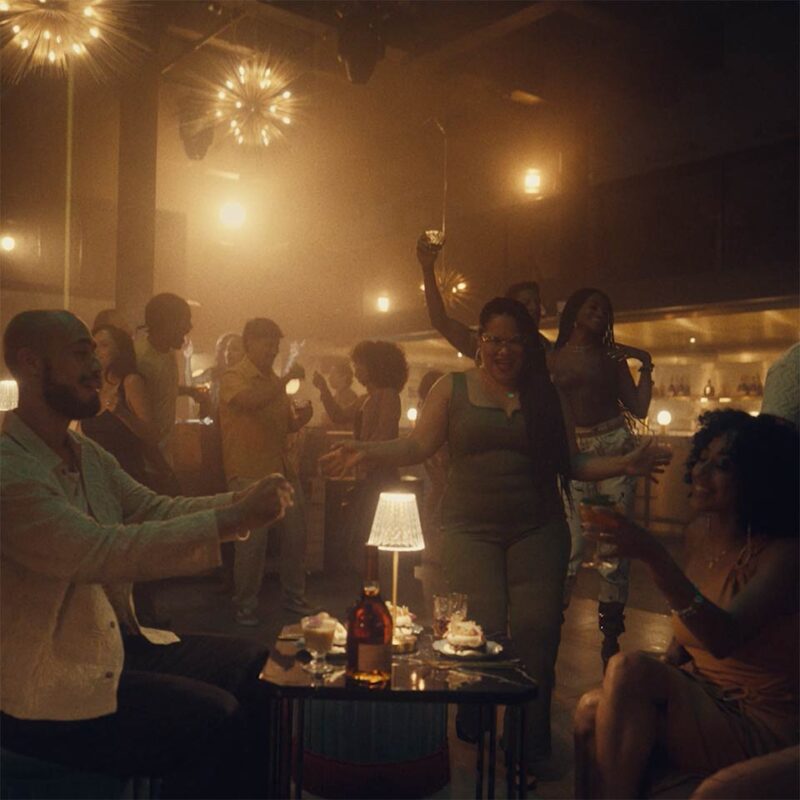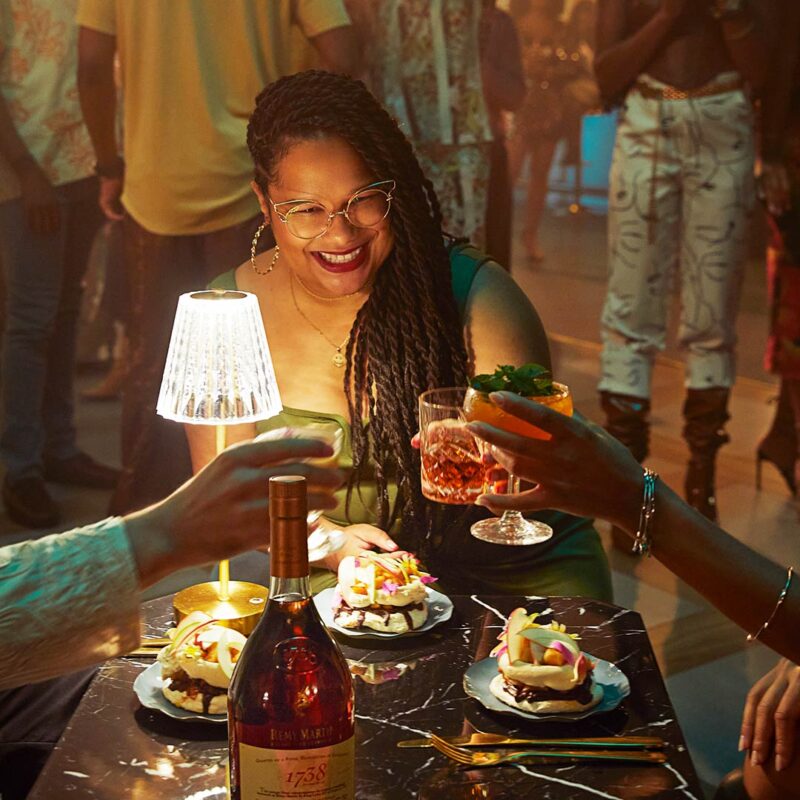 Ingredients:
3 oz Rémy Martin 1738 Accord Royal
1 oz lemon juice
¾ oz simple syrup
1 large egg white
½ oz Malta float (malted beverage)
Method:
In a shaker with ice add your Rémy Martin 1738, lemon juice, simple syrup and egg white.
Shake vigorously for 2–3 minutes.
Pour into a chilled coup with a round ice cube and finish with a Malta float.
The Collection
Discover all our Cognacs