Fruit forward, Fresh, & Long Finish
Rémy Martin Tercet
Discover Cognac Together
Rémy Martin Tercet is a unique Cognac Fine Champagne blended from aromatic eaux-de-vie with notes of fresh tropical fruits. Reflecting the style of the Maison, Tercet lights up a new path for cognac.
Click on the tasting wheel or select a tab to discover all tasting notes.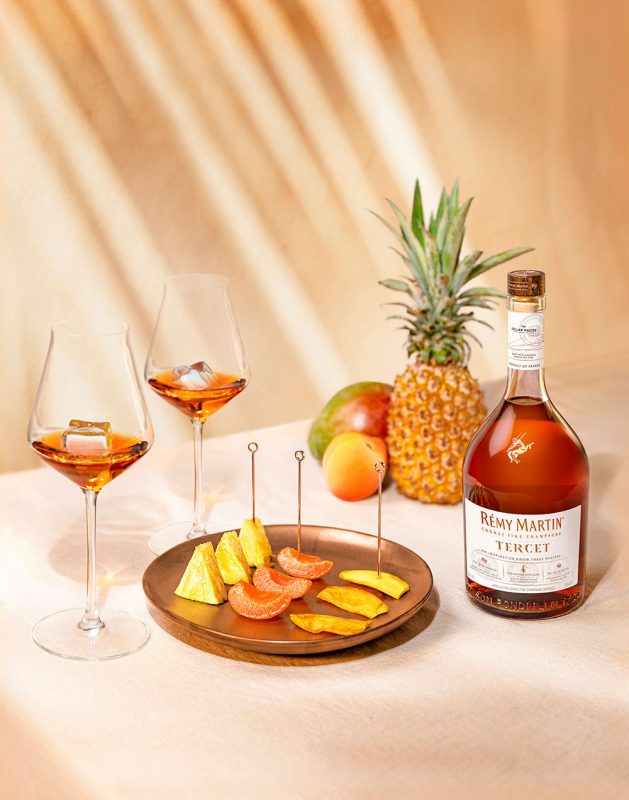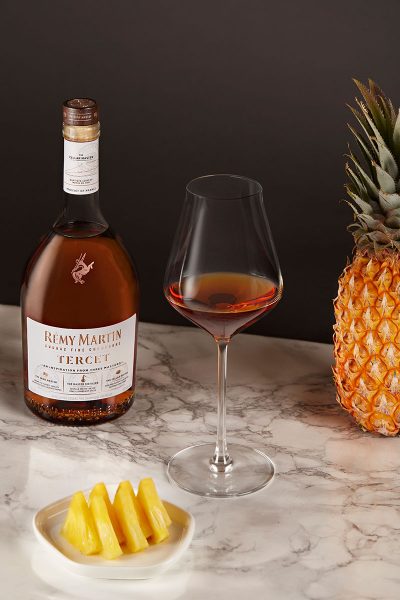 ENJOY THIS UNIQUE BLEND NEAT, ON ICE OR PAIRED WITH PINEAPPLE
Three talents came together to create Rémy Martin Tercet: the Cellar Master, the Master Distiller and the Wine Master. Three men of their time, each carrying the heritage of generations of Masters before them, combined their unique expertise to reveal the best of what nature offers. A singular Cognac Fine Champagne, bold, fresh and fruit forward with a surprising long finish.
Rémy Martin Tercet can be enjoyed neat – to reveal its boldness, on ice – with one large ice cube to enhance its freshness or paired with pineapple – fresh or in a dessert, to reveal its roundness.
"An inspiration
from three talents"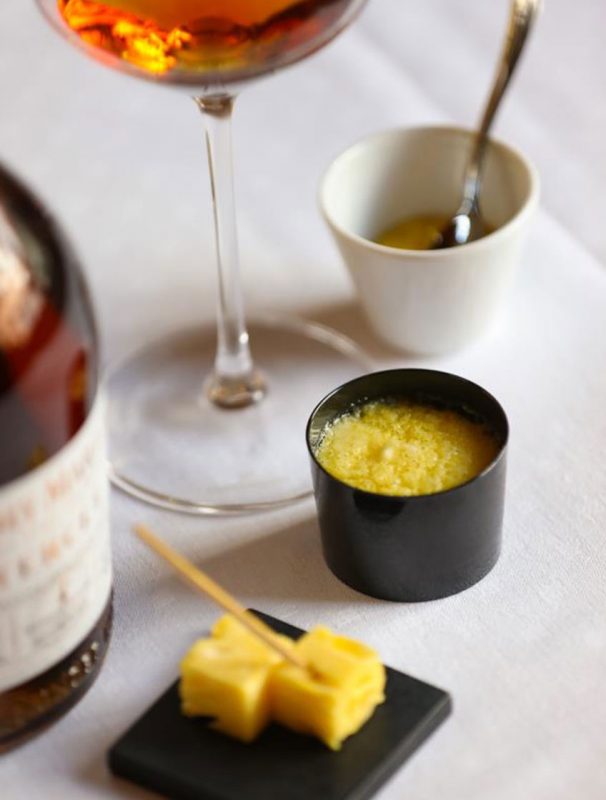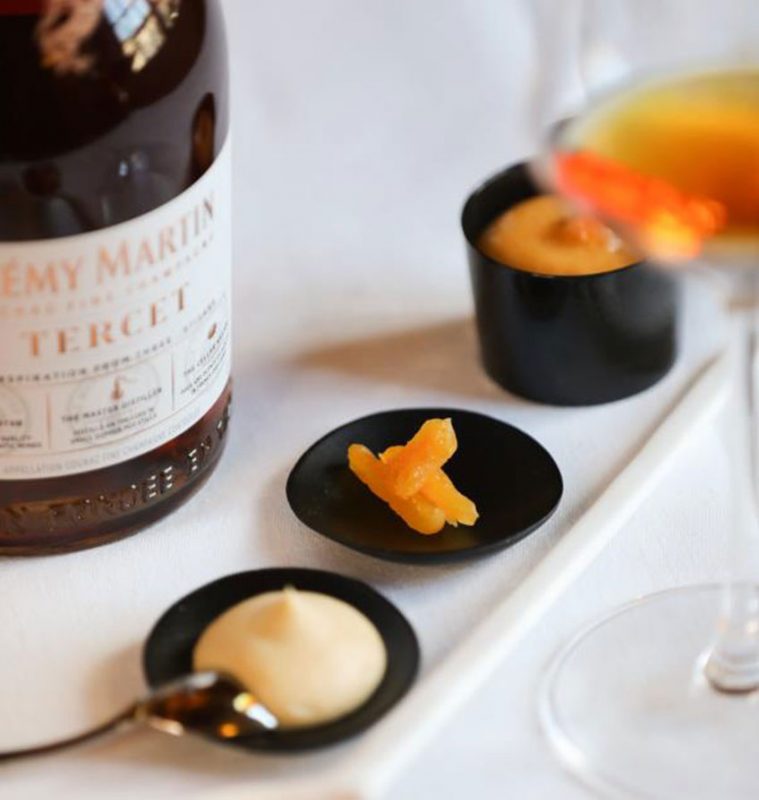 We've teamed up with chef ROMUALD FEGER to create Tercet pairings
THE BERGERON APRICOT TRIO WITH WHITE CHOCOLATE GANACHE
POACHED SEMI-DRIED APRICOT
It matches Tercet's richness which comes from the distillation on the lees.
APRICOT SORBET
When enjoyed with Tercet, the texture of the sorbet helps reveal notes of almonds, caramelized apples and the smell of warm butter after baking financiers or madeleines.
WHITE CHOCOLATE GANACHE
Tercet cuts through the dense, rich, whipped ganache and reveals the jasmine notes. They echo the notes of white flowers left behind in an empty glass of Tercet.
Tercet Cognac
A unique spirit inspired by three talents
Three talents inspired the ceation of Rémy Martin Tercet, a singular Cognac Fine Champagne, harmonious and aromatic, reflecting the true characters of the makers.
The Collection
Discover all our Cognacs