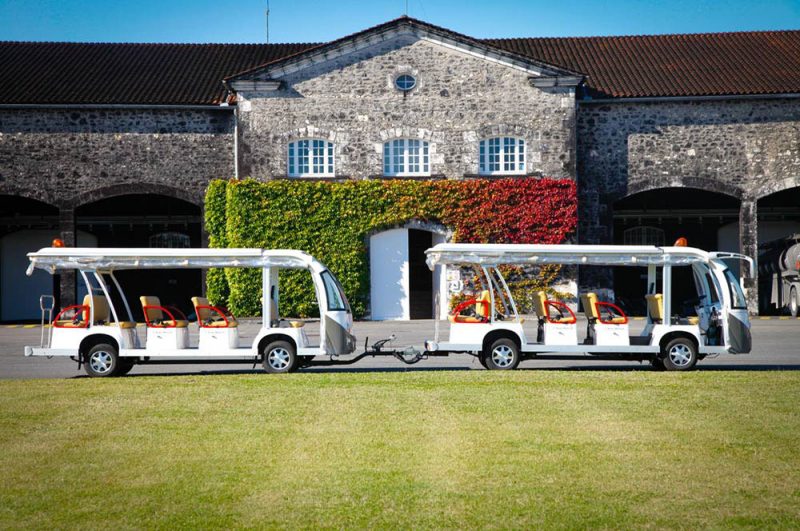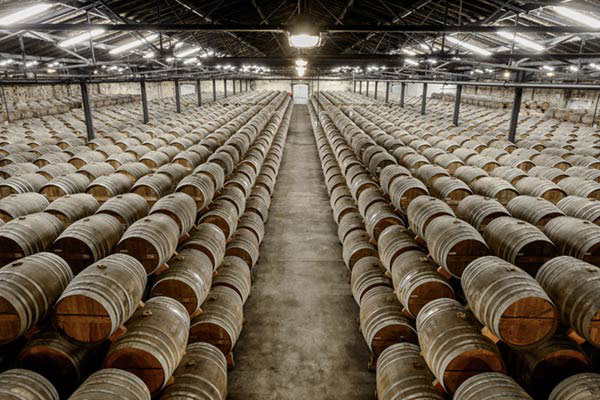 DISCOVER THE ESTATE BY TRAIN
PROGRAM & CONDITIONS
Aboard an electric train, discover in comfort our vast and precious collection of Cognac Fine Champagne  and Grande Champagne eaux-de-vie. Explore the art of vine growing, cooperage, distillation, blending and ageing of our cognacs – a fascinating journey through time.
THE PROGRAMME
• Visit of the Merpins Production Site: at the heart of the vast cellars.
• Tasting* of our cognacs VSOP and 1738 Accord Royal accompanied by gourmet appetizers.
*Tastings reserved for participants aged 18 and over.
PRICE: 25€ /PERSON
DURATION: 1 HOUR 15
Visits from Monday to Saturday by booking from mid-April to the end of September 2023.
opening hours
Monday – Friday
9:00 am to 5:00 pm
The Collection
Discover all our Cognacs