Rémy Martin XO is the signature of our Cellar Master who with his expertise blends hundreds of eaux-de-vie. The Cellar Master's art of blending allows us to express the full aromatic complexity of this XO Cognac Fine Champagne.
Click on the tasting wheel or select a tab to discover all tasting notes.
Rémy Martin XO
tasting notes
Excellence takes time, taste it now!
Discover the aromas and tasting notes of
Rémy Martin XO Cognac.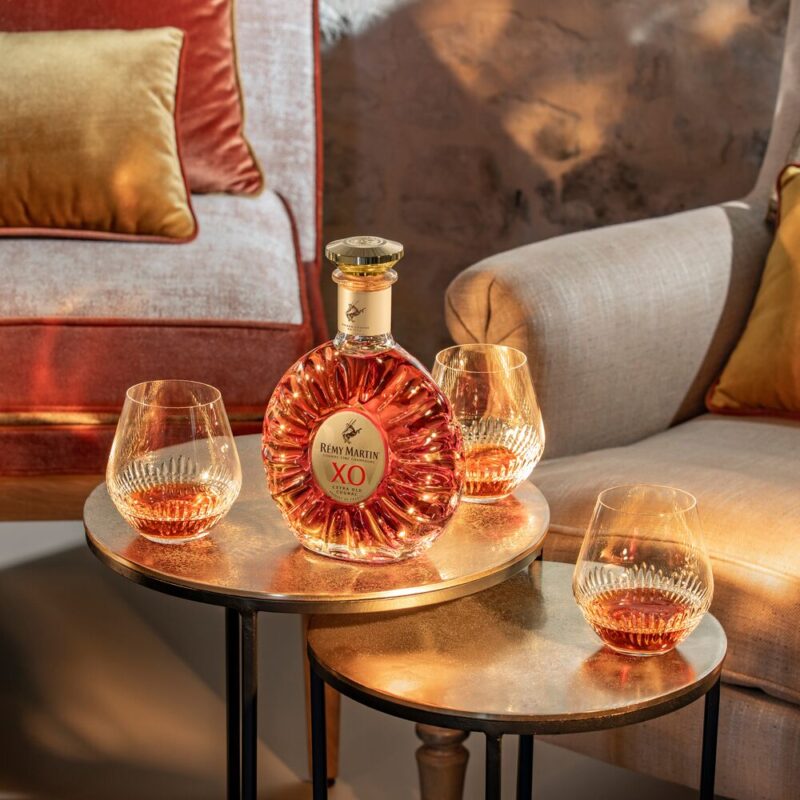 Enjoy Rémy Martin XO Cognac
NEAT, ON ICE, OR MIXED INTO AN OLD FASHIONED
You can enjoy Rémy Martin XO cognac neat or on the rocks. According to Baptiste Loiseau, Cellar Master of the House of Rémy Martin, XO also expresses its full potential as an aperitif, on the rocks. Ideal when enjoyed between connoisseurs who can together appreciate its infinitely aromatic richness.
The delicate aromas of Rémy Martin XO are also perfect when mixed into an Old Fashioned.
First created in 1884 by a barman working at the Pendennis Club in Louisville, Kentucky, the Old-Fashioned is considered one of the most legendary classic cocktails.
For an ideal pairing, our XO cognac can be accompanied with a cigar or chocolate.
"THE GOLD FASHIONED – STIRRED TO PERFECTION WITH XO"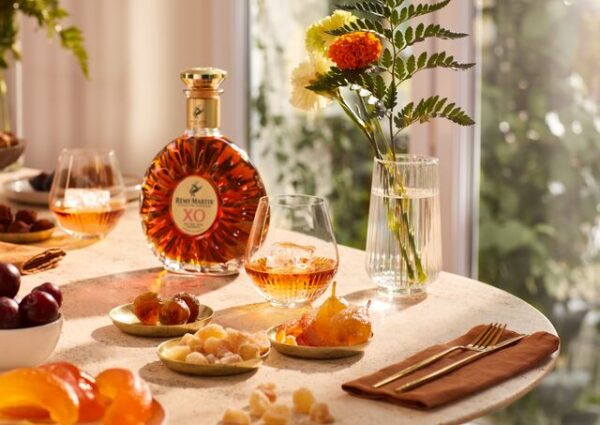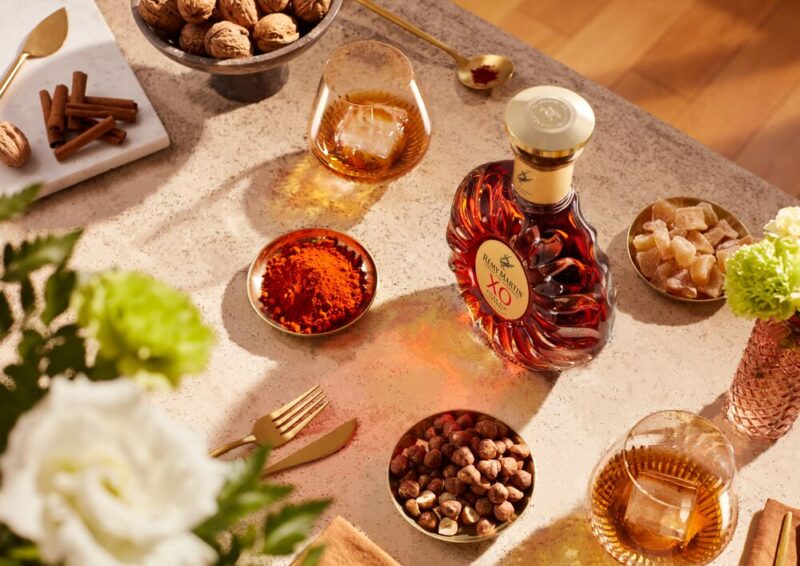 HOW TO PAIR RÉMY MARTIN XO
OPULENCE REVEALED
Opulence Revealed is an educational tool specifically designed to appeal to our core audience. It breaks with the codes of category training and focuses instead on personal discovery and experience. It is a striking, multi-sensory, and interactive way to deliver our brand messages, with the aim of establishing and strengthening consumer and trade affinity with the brand and category.
In order to develop an original, multi-sensory experience that imparts the brand messages in a compelling and memorable way, Rémy Martin partnered with renowned Belgian Designer, poet and artist, Charles Kaisin.
The Master Table is a large, rectangular table of absolute opulence, draped in elegant black and composed of 20 specific ingredients.
cocktails
The Rémy Gold Fashioned
Opulence at its finest, the Gold Fashioned is a luxury take on the Old Fashioned cocktail, showcasing all the richness of all XO flavours and finished with an edible gold leaf.
discover
The Collection
Discover all our Cognacs