MICHELIN Guide Collaboration with
TOMMY BANKS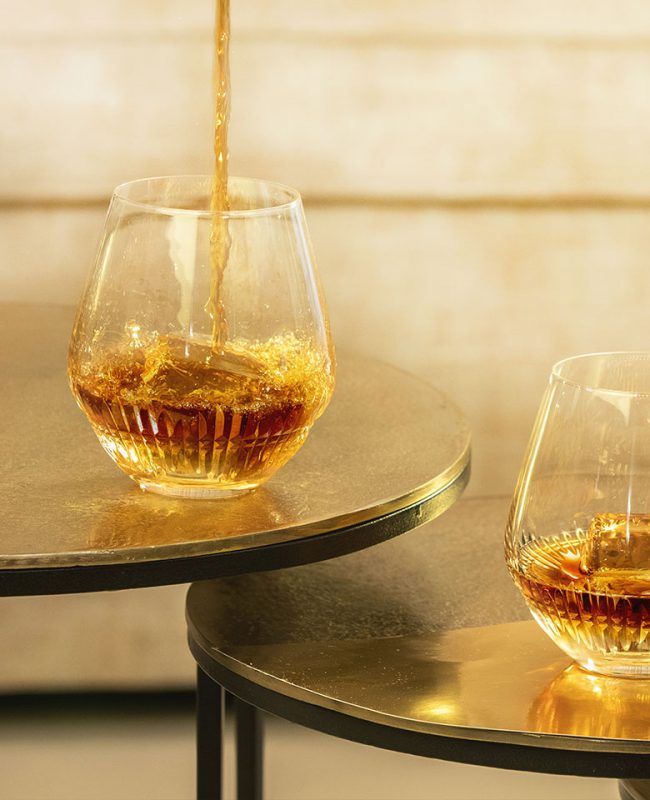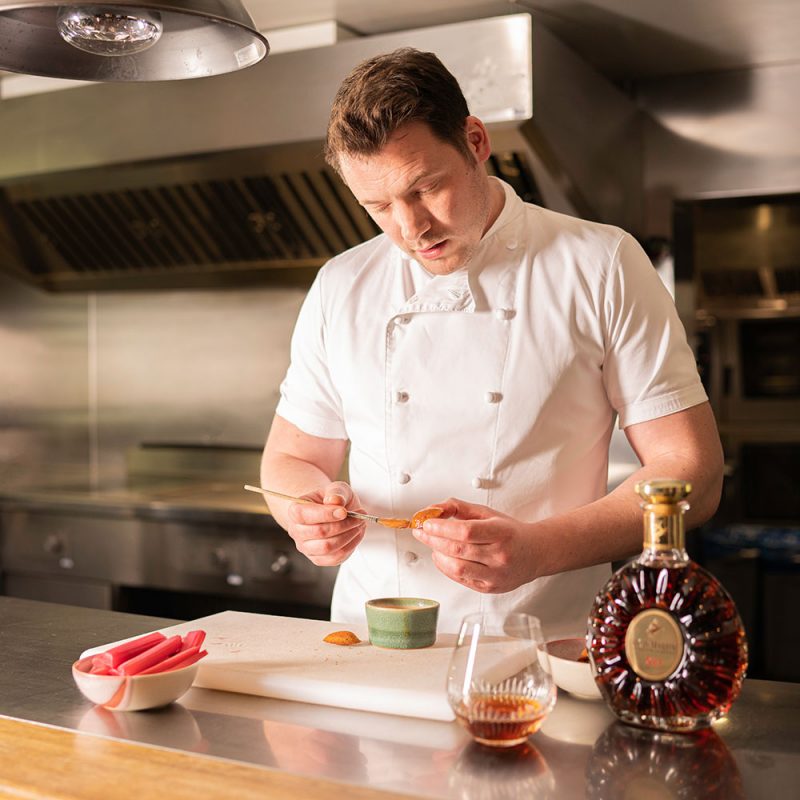 Tommy Banks is one of the UK's most acclaimed chefs, owner of two Michelin-starred restaurants Black Swan in Oldstead, Roots in York, as well as his premium food delivery business Made In Oldstead and canned wine brand Banks Brothers.
For this collaboration he shares a recipe for Miso Madeleines with Yorkshire Rhubarb Glaze to be paired with Rémy Martin XO.
"In three words, I describe the pairing as: umami, sweethness, acidity. It's just a flavor bomb."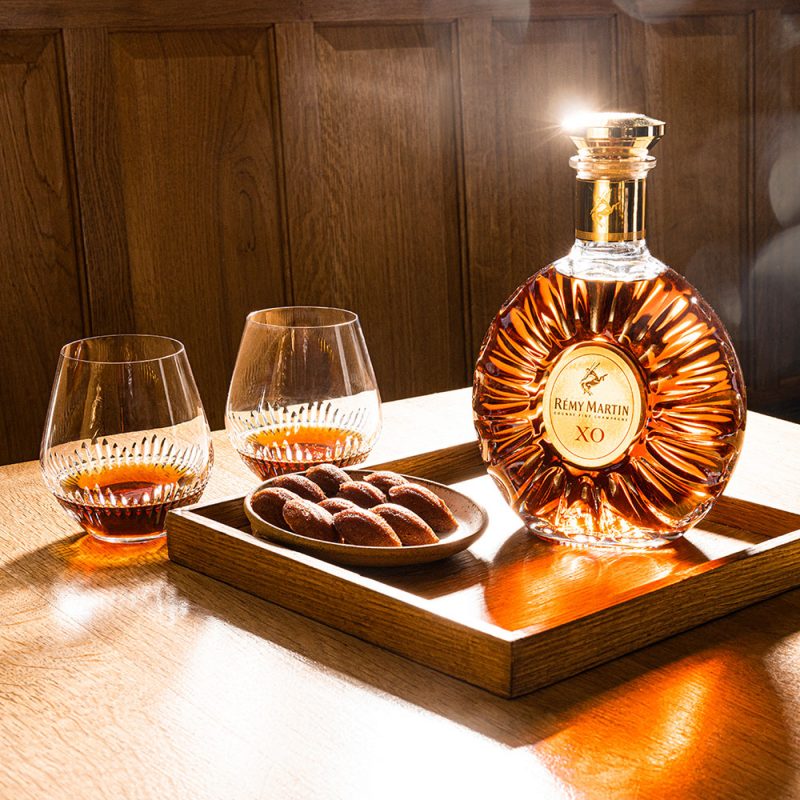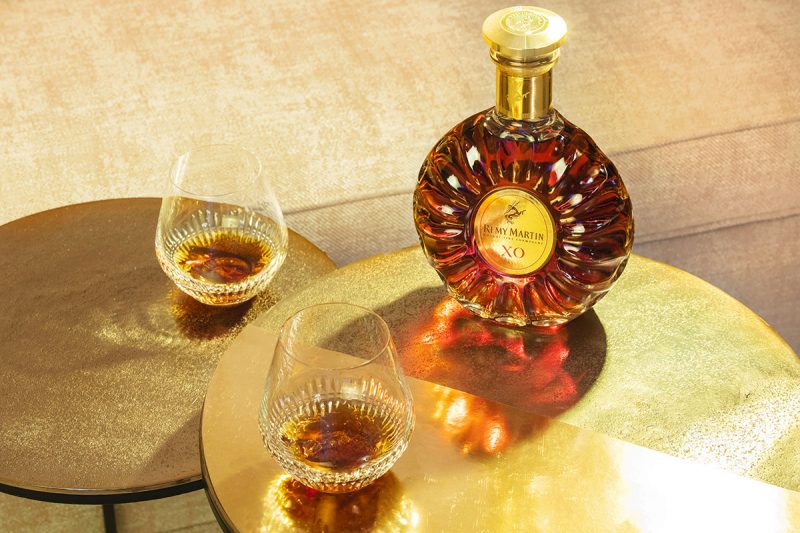 Miso Madeleines with Yorkshire Rhubarb Glaze
INGREDIENTS
FOR THE MADELEINES:
200 g unsalted butter
3 large eggs (plus an additional egg white)
275 g sugar
220 g flour
100 g barley miso
FOR THE FERMENTED RHUBARB GLAZE:
450 ml fermented rhubarb juice 4tbsp sugar
4 tbsp glucose
1 tsp water

MADELEINES

STEP 1
Pre-heat oven to 180ºC (160ºC Fan) Prepare a madeleine tray by brushing it carefully with melted butter and add a little flour to coat, tapping out the excess.
STEP 2
To make your beurre noisette (brown butter) , heat the unsalted butter over medium heat until completely melted, about one minute. Keep stirring, for about four minutes, while the butter boils and sputters and changes to an opaque colour.
STEP 3
Turn the heat down and allow the butter to foam, and the colour to turn darker, with the aroma of toast and caramel. Allow to foam until you've reached the desired medium to light consistency and the butter solids start to caramelise on the bottom of the pan. Remove from heat.
STEP 4
Next whisk your eggs and sugar together, for about 5 minutes until light and fluffy.
STEP 5
Fold in 150g flour slowly, a bit at a time. Mix in your barley miso, your cooled beurre noisette and continue to fold the batter, for about 3 minutes. Add remaining flour. Your mixture should resemble a firm batter.
STEP 6
Leave to chill for one hour minimum.
STEP 7
Add a large tablespoon (18-20g) of batter into your prepared madeleine tray and cook in the centre of the pre-heated oven for six minutes. While warm, brush over your glazes and serve.
FERMENTED RHUBARB GLAZE

STEP 1
In a saucepan over high heat, add glucose sugar and water. Heat until the mixture begins to foam, about 5 minutes.
STEP 2
Add fermented rhubarb juice and reduce the mixture until it covers the back of a spoon, about 10 to 15 minutes.
Serve with a glass of Rémy Martin XO.
Share your version with us 👉 Tag @remymartin and @michelinguide and use #TeamUpForExcellence and #MICHELINGUIDEATHOME