TALENTS
Jean-François Piège, France
In 2019, Rémy Martin launched an international culinary program, to bring XO back to the table through tailor-made and luxury food pairings.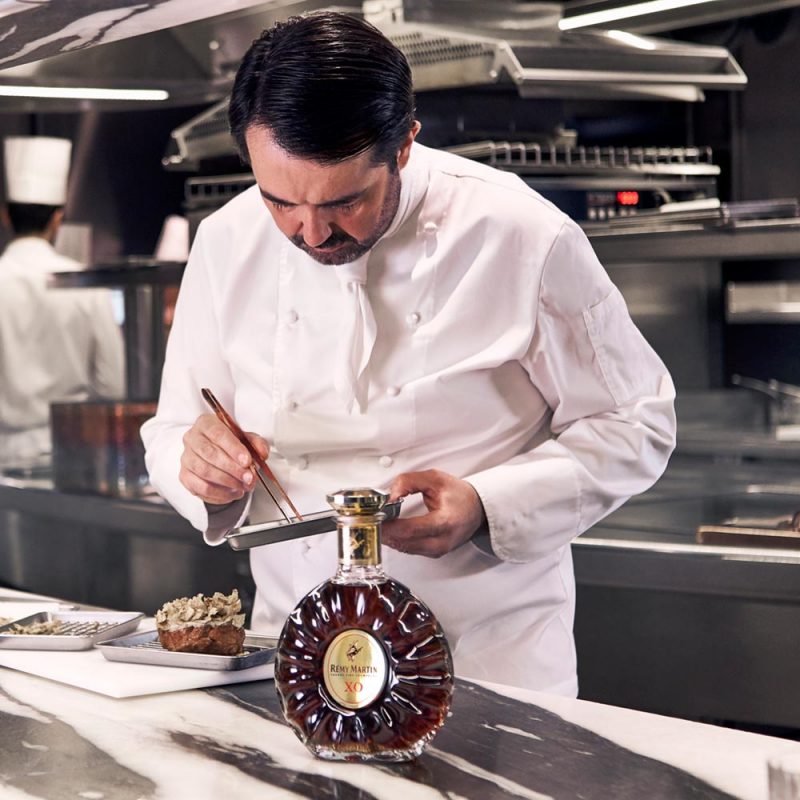 THE MICHELIN-STAR CHEF, JEAN-FRANÇOIS PIÈGE, WAS OUR FIRST AMBASSADOR FOR XO AROUND THE WORLD
Taking inspiration from the iconic Grande and Petite Champagne terroirs, as well as his famous knowledge of aromatic associations, Chef Piège created a series of pairings tailored to each cognac in the Rémy Martin range.
From a surprising Pizza Soufflée served with a 1738 Accord Royal cocktail to his signature Blanc-Manger paired with XO, the Chef's recipes revealed a whole new world of flavors and put Rémy Martin cognacs at the head of the table.
Eight new food pairings were created
revealing the aromatic elegance of XO, Club and 1738 Accord Royal.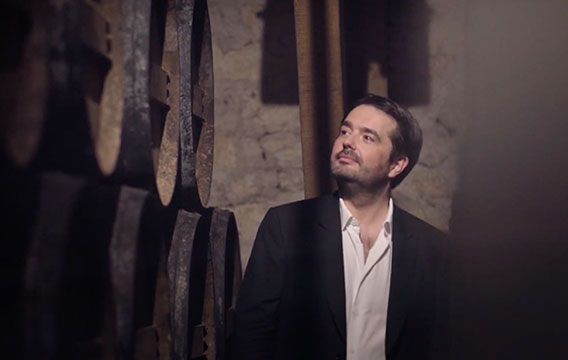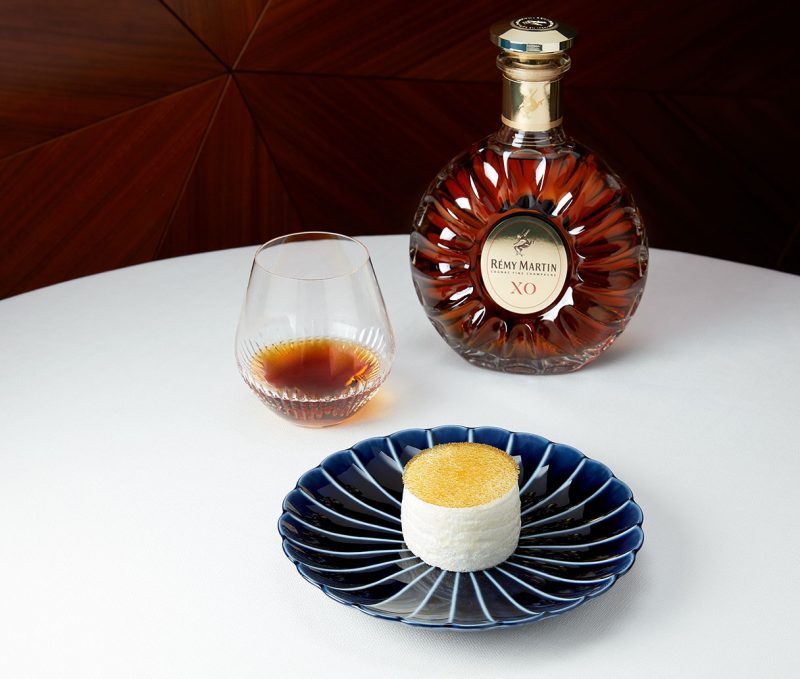 RÉMY MARTIN XO PAIRED WITH
"LE BLANC À MANGER"
Eight new food pairings, both savory and sweet, were created and revealed the aromatic elegance of XO, Club and 1738 Accord Royal. Jean-François Piège and Cellar Master Baptiste Loiseau worked hand in hand to taste the dishes and validate the food pairings.
For one of the pairings, Jean-François paired the flavors of Rémy Martin XO with his signature dessert, Le Blanc à Manger, subtly awakening sweet and vanilla notes.
Rémy Martin XO is the signature of our Cellar Master who with his expertise blends hundreds of eaux-de-vie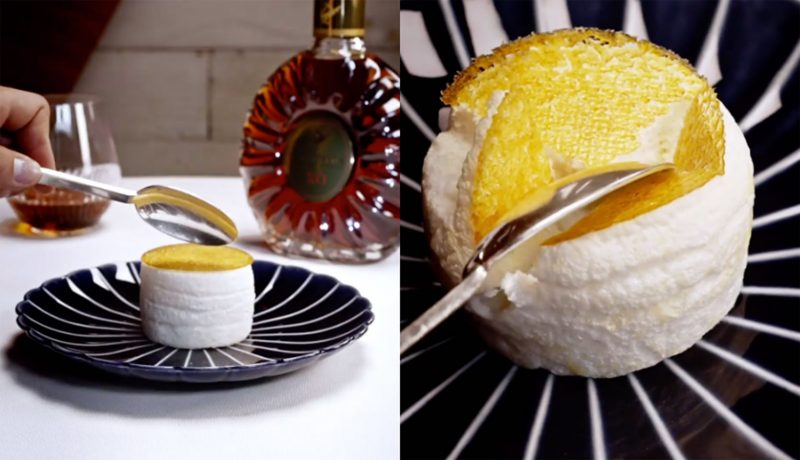 Food Pairing Recipes
Le Blanc à Manger
Serves: 8
Preparation time: 1 hr
Cooking time: 25 mins
Ingredients:
For the caramel circles:
– 1 1/2 cups powdered sugar
– 1/5 cup glucose
– 1 2/3 water
For the blanc-mangers:
– butter for greasing
– 5 egg whites
–1/2 cup powdered sugar + a little extra for the circles
– 3 tbsp crème anglaise per blanc-manger
Le Blanc à Manger
Method
Discover Jean-François Piège's modern reinvention of this traditional French dessert, perfect for pairing with XO.
STEP 1 – MAKE THE CARAMEL
In a pan, mix the powdered sugar, glucose and water. Heat gently while stirring. Pour the caramel onto a silicone mat or sheet of baking paper and leave to cool.
STEP 2 – SET THE HEAT
Preheat the oven to 400°F.
STEP 3 – CREATE THE CIRCLES
When the caramel has set hard, grind it into a fine powder using a food processor or pestle and mortar. Use a small sieve to sift the powder into circular 5-6 cm diameter stencils on a lined baking tray. Place in the oven for a few seconds to melt the caramel into circles, remove and leave to cool. Reduce the oven temperature to 200°F.
STEP 4 – MAKE THE BLANC-MANGERS
Grease eight circles of 5-6 cm in diameter with butter and sprinkle with icing sugar. Whisk the egg whites until they form stiff peaks, then add the icing sugar. Transfer into a piping bag and pipe the egg white mixture in the middle of circles, higher around the sides, to form a well in the centre. Carefully place 1 tbsp of crème anglaise in this well, cover with more egg white mix, and smooth over with a spatula.
STEP 5 – BAKE
Bake for 10 minutes, then remove the blanc-mangers from the oven and rest for 1 minute before gently removing them from their circles.
STEP 6 – SERVE
Place a blanc-manger onto each plate and gently position a circle of caramel on the top.
The Collection
Discover all our Cognacs