Our collaborations
USHER X RÉMY MARTIN 1738:
A TASTE OF PASSION
Rémy Martin teams up with Grammy award-winning musical artist Usher and A.I. technology to reveal the invisible, the taste of 1738 Accord Royal presented in a rare limited-edition and coupled with immersive experience.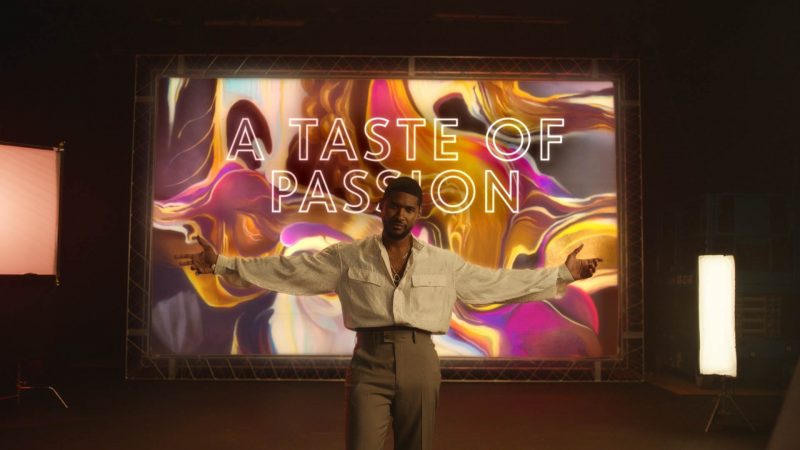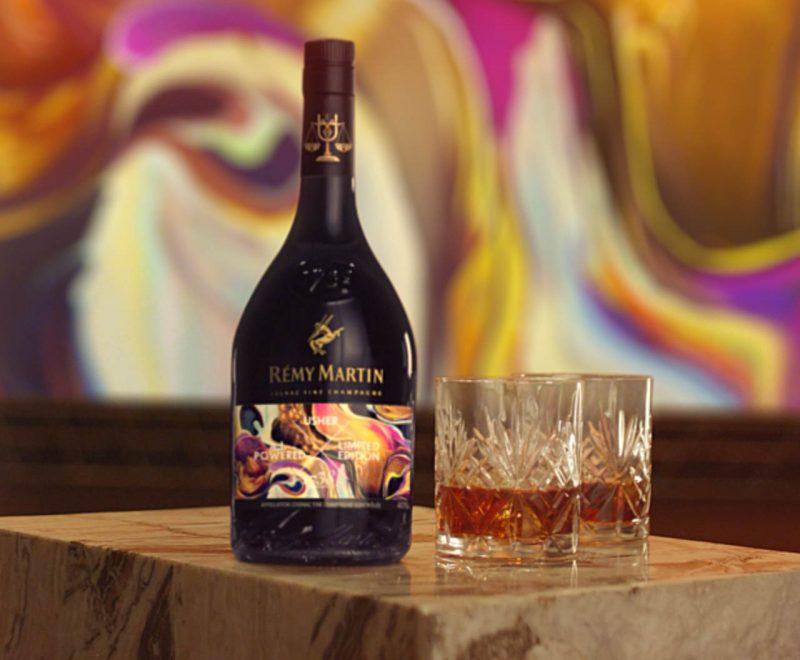 Teaming Up for Excellence
The longstanding partnership between Rémy Martin and Usher, who both share a quest for excellence and innovation, first began over a decade ago when Rémy Martin became an official partner of the OMG World Tour. This latest collaboration not only celebrates excellence in music, technology, and art, but also the 25th anniversary of My Way, Usher's breakthrough album that catapulted him into stardom.
The new Rémy Martin 1738 Accord Royal bottle entitled "Usher x 1738 A.I. Powered," touts a new-age bottle design and is coupled with the debut of "A Taste of Passion Experience"– a multi-sensory, immersive experience that will accompany Usher's My Way Las Vegas Residency.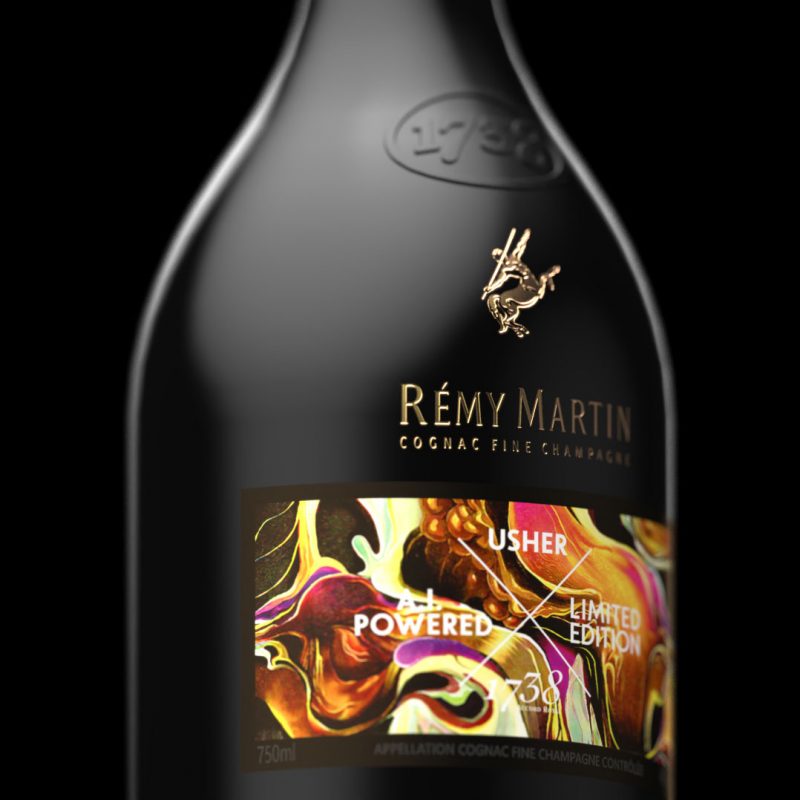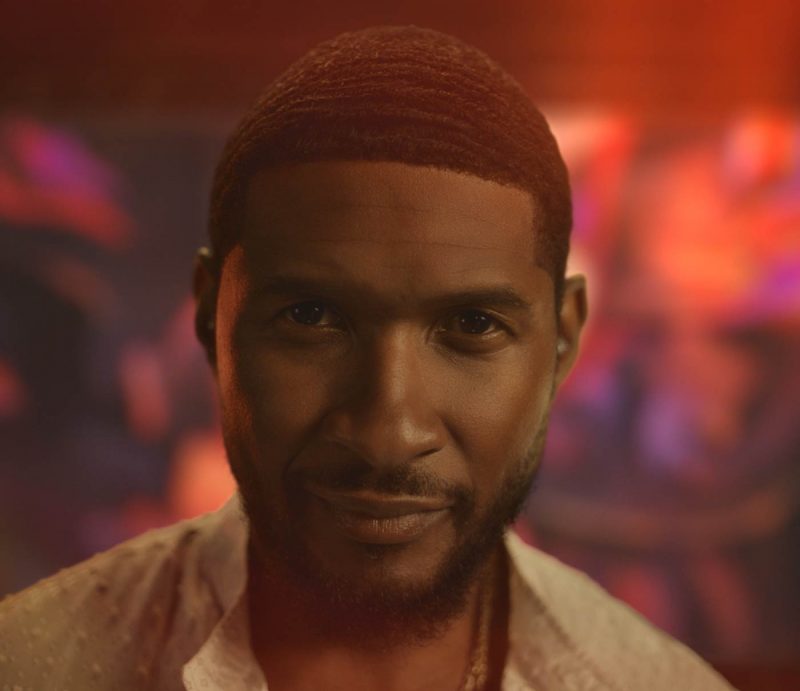 A TASTE OF PASSION: AN IMMERSIVE EXPERIENCE
The Usher x Rémy Martin 1738: A Taste of Passion partnership will go beyond the bottle to showcase a world of opportunity and excitement at the intersection of music, technology, art and cognac, which will vividly come to life through the launch of "A Taste of Passion Experience" in Las Vegas. By harnessing A.I. technology to visually articulate the taste of the Usher x 1738 Accord Royal A.I. Powered offering, "A Taste of Passion Experience," will usher in spirits and music lovers alike, where the brand will host a multi-sensory experience while nodding to Usher's illustrious career.
To build on the splendor of the evening, attendees will savor an array of Rémy Martin 1738 Accord Royal cocktails specially curated by Rémy Martin and Usher, including The Rémy Roller, brimming with an effervescent blend of Rémy Martin 1738 Accord Royal, aromatic notes of ginger ale and angostura bitters, and finished with a lemon wedge garnish.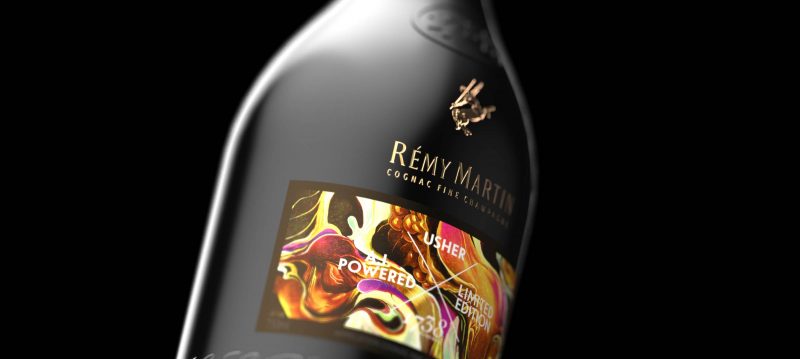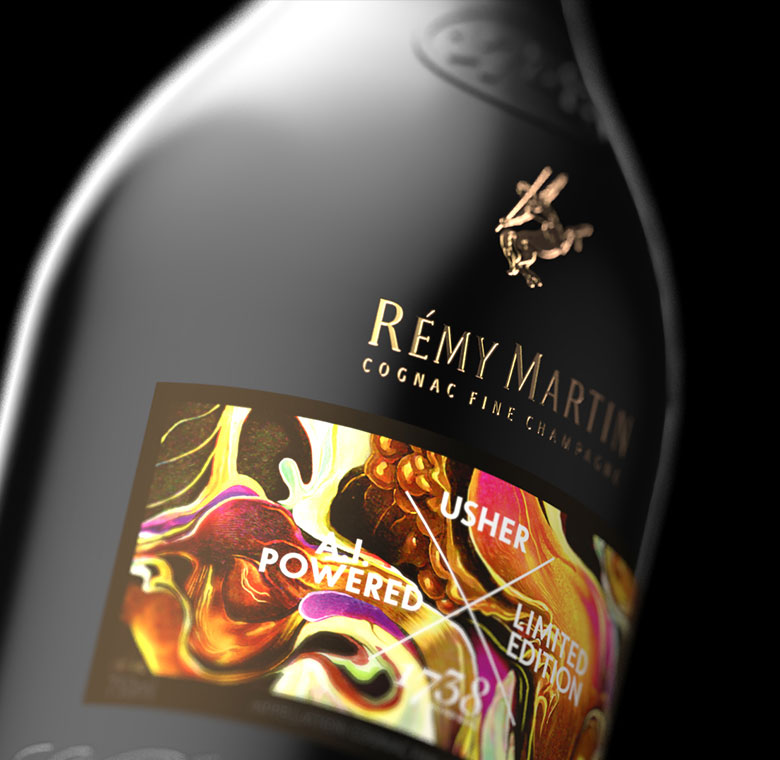 A LIMITED BOTTLE AND NFT WHOSE DESIGN WAS INSPIRED BY A.I. INTEGRATED TECHNOLOGY.
Usher used his own musical vocabulary to describe his olfactory experience with the renowned Rémy Martin 1738 Accord Royal, a smooth Cognac characterized by notes of toasted bread, vanilla and brioche. Fed through A.I. technology, known as Generative Adversarial Neural Networks and Contrastive Language-Image Pre-Training, the avant-garde depiction of tasting notes transformed Usher's words into artwork that makes the invisible, visible.
Purchase on BlockBar