Our collaborations
Charles Kaisin, Belgium
The new Rémy Martin XO limited edition is born from the creative minds and expert gestures of two extraordinary talents: it is a pinnacle of collaboration and co-creation.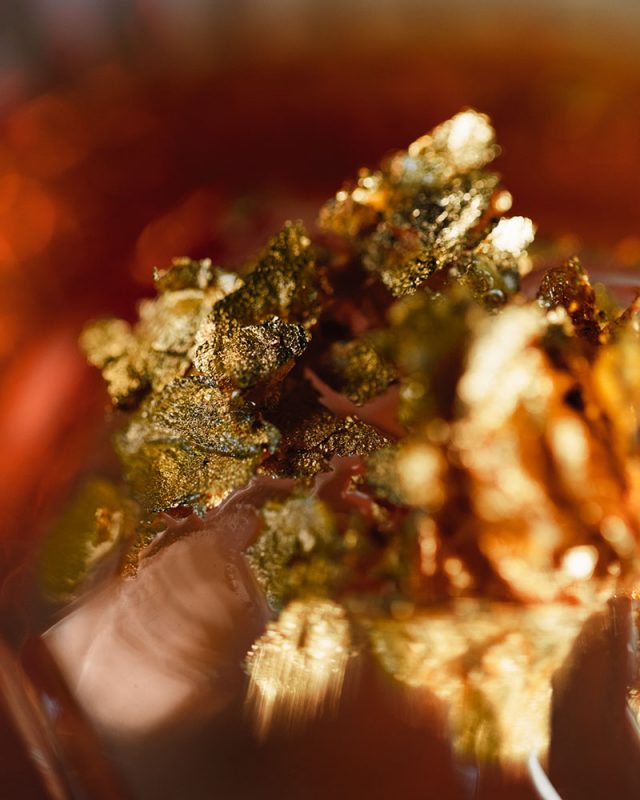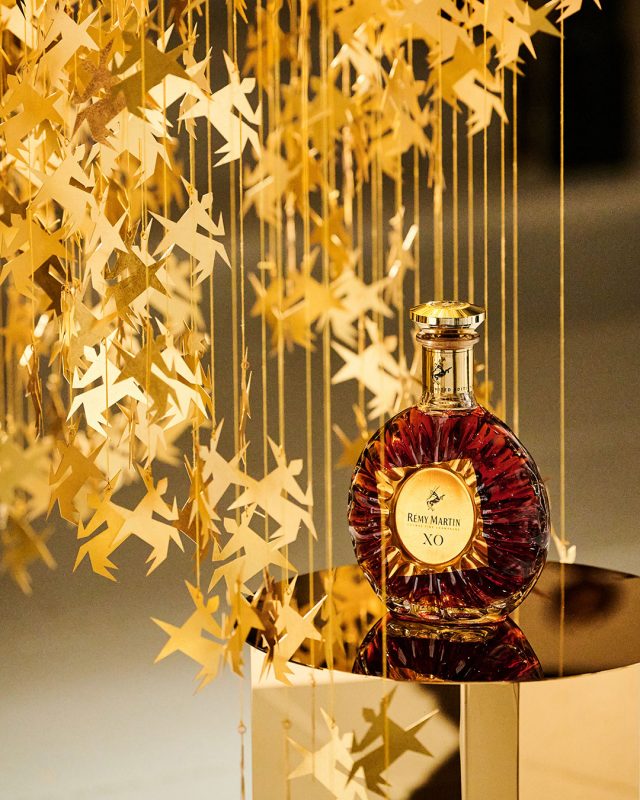 GOLD,
OPULENCE EMBODIED
Though very different in form, Rémy Martin XO and gold share a similar story. Each begins as a raw material before being elevated and refined through human skill to a symbol of beauty and luxury. XO also takes time to reach its optimal quality; the eaux-de-vie are aged for at least a decade before their final bottling.
Both universes are captured in the Rémy Martin x Atelier Thiery XO Limited Edition Decanter, adorned with gold leaf enamel serigraphy made in part from 18-karat gold, and further exalted by an exquisite mobile sculpture designed by Charles Kaisin and gilded by Atelier Thiery.
"It's a bit about singularity, about passion, and about celebrating something together."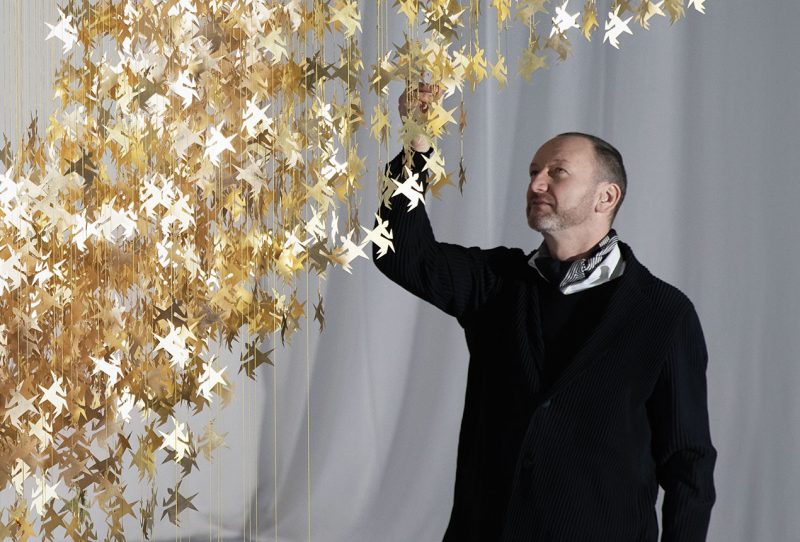 CHARLES KAISIN
Charles Kaisin is a Belgian designer and artist whose work often touches on the themes of geometry in movement and the transformation of recycled, everyday materials into contemporary design objects.
He has worked in multiple fields, including set design, architecture and object design, and elements of each frequently appear in his projects.
His work is often whimsical, eye-catching and powerfully celebratory: a way of bringing people together through shared wonder.
Opulent, radiant, delicate. The piece commissioned for the collaboration Rémy Martin XO x Atelier Thiery is Kaisin's poetic celebration of the precious parallels between cognac and gold.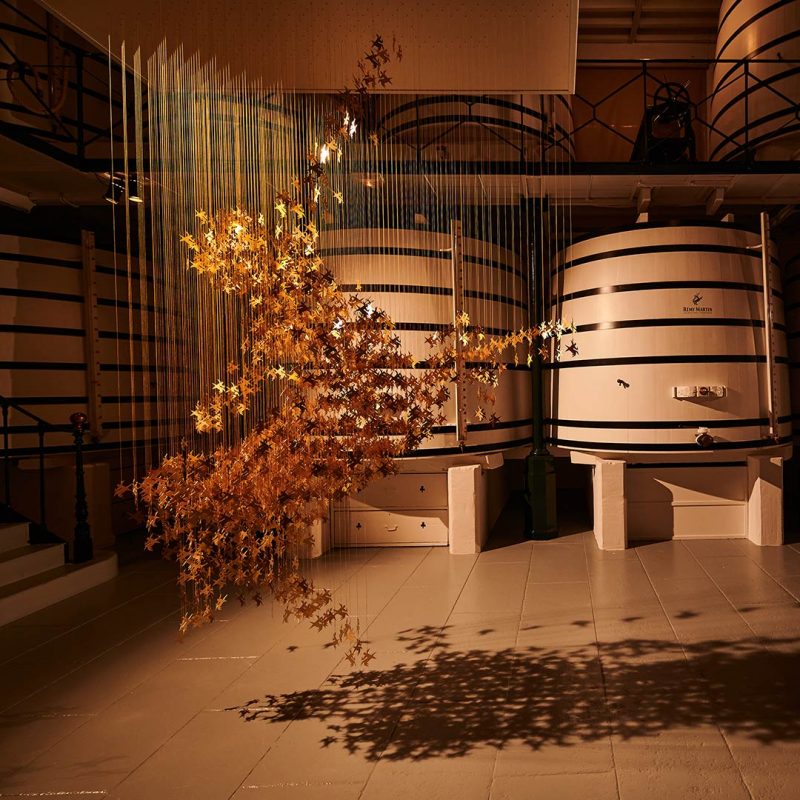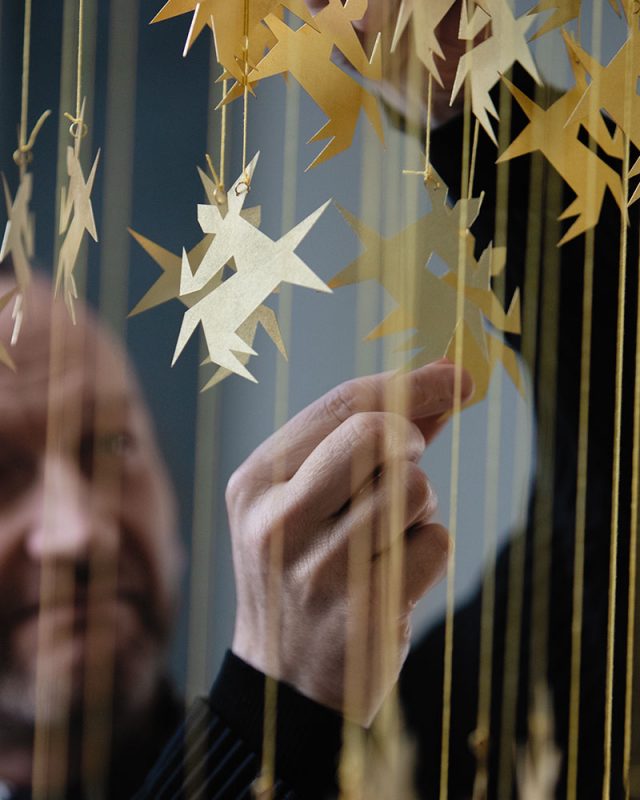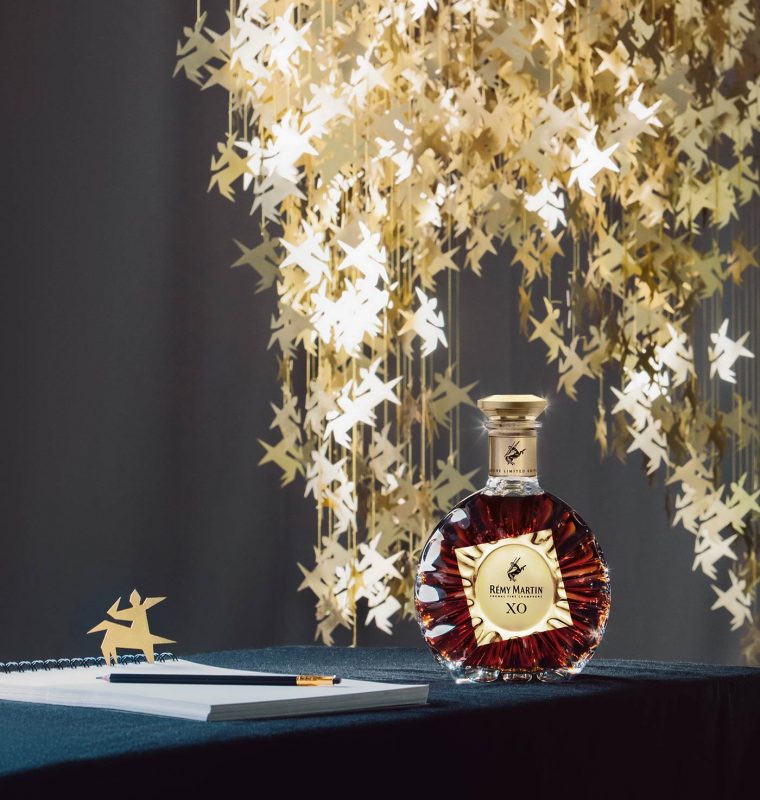 THE CENTAUR,
A SYMBOL OF ALLIANCE
The figure of the centaur has been the emblem of Rémy Martin since 1870. Feet on the ground, head in the stars, it represents Rémy Martin's bold ethos and passingdown of traditional techniques through the ages.
Inspired by the aura of legend inherent to both Rémy Martin's history and to gold, designer Charles Kaisin has created a commemorative sculpture that evokes the striking parallels between them.
Designed as a mobile, the work is composed of 1,724 metal centaurs, individually hand gilded in 18-karat gold. Together, they form a shimmering, dreamlike portrait of the relationship between fine art, expertise, and the art de vivre embodied by Rémy Martin XO.
The sculpture, entitled The Centaur, will be on display at La Maison Rémy Martin in Cognac, France.
RÉMY MARTIN XO X ATELIER THIERY
TAKE FLIGHT IN GOLD, THE DIGITAL EXPERIENCE
Through a short immersive experience, Rémy Martin invites you to follow the enchanting flight of a gold leaf through Atelier Thiery's Paris workshop and down to Rémy Martin's historic cellars.
click to start