Recipe | February 12, 2020
Rémy Martin x Jean-François Piège
In the spirit of our new campaign TEAM UP FOR EXCELLENCE, Rémy Martin is pursuing the quest for excellence by teaming up with the two-star French Chef Jean-François Piège.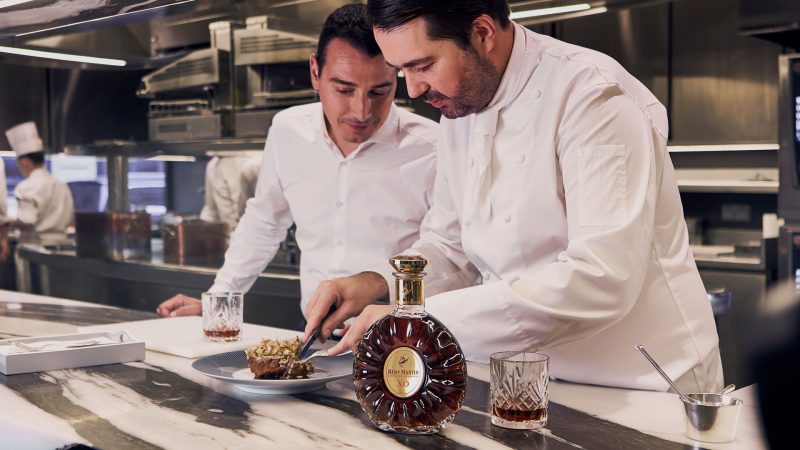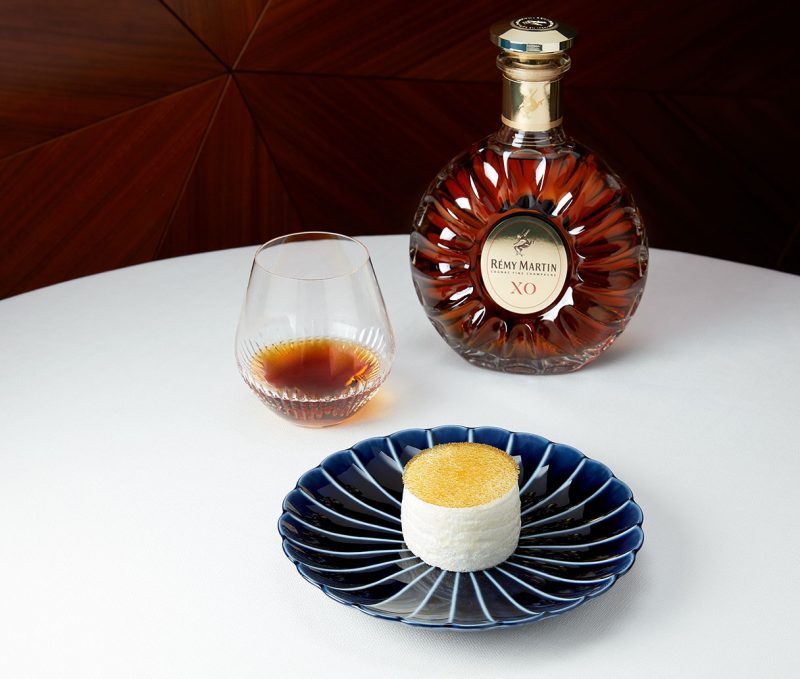 RÉMY MARTIN XO PAIRED WITH
"LE BLANC À MANGER"
This collaboration gave birth to eight new food pairings, both savory and sweet, revealing the aromatic elegance of XO, Club and 1738 Accord Royal. To do this, Jean-François Piège and Baptiste Loiseau worked hand in hand, each dish signed by the Chef is also tasted and validated by our Cellar Master.
For one of the pairings, Jean-François Piège offers to pair the flavours of XO with his signature dessert, Le Blanc à Manger, awakening sweet and vanilla notes with subtlety.
"Jean-François Piège and Baptiste Loiseau worked hand in hand"
FOOD PAIRING RECIPE
TRY IT YOURSELF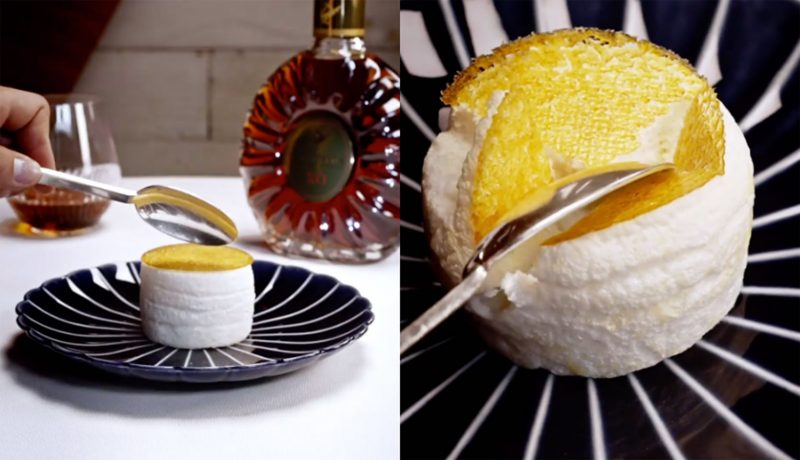 LE BLANC À MANGER
INGREDIENTS
Serves: 8
Preparation time: 1 hr
Cooking time: 25 mins
For the caramel circles:
– 1 1/2 cups powdered sugar (200g)
– 1/5 cup glucose (60g)
– 1 2/3 cups water (40cl)
For the blanc-mangers:
– butter for greasing
– 5 egg whites
– 1/2 cup powdered sugar (50g) + a little extra for the circles
Plus 3 tablespoons of crème anglaise per blanc-manger
FOOD PAIRING RECIPE
METHOD
To make the caramel circles: mix the powdered sugar, glucose and water, then heat to make a caramel. Pour the mixture onto a silicone mat or a sheet of parchment paper and leave it to cool.
Preheat the oven to 400°F (180°C).
When the caramel has set hard, grind it into a fine powder. Using a small sieve, sift the powder onto a baking tray lined with parchment paper, onto stencils measuring 5 and 6cm in diameter. Bake in the oven for a few seconds to melt the caramel into circles. Remove from the oven and reduce the temperature to 200°F (90°C).
To make the blanc-mangers: grease eight circles of 5 to 6cm in diameter with butter and sprinkle with sugar. Whisk the egg whites until they form stiff peaks. Add the sugar. Take a piping bag and pipe the egg whites in the middle of circles, and higher around the sides to form a well in the centre. Carefully place 1 tablespoon of crème anglaise in this well, then cover with more egg white and smooth over with a spatula.
Bake for 10 minutes, then remove the blancmanges from the oven and rest for 1 minute before gently removing them from their circles.
Place a blanc-manger onto each plate and gently position a circle of caramel on the top.