Our collaborations
Sabor de Sobremesa
Recipes
To honor the Latino culture of food and drink and its importance to the sobremesa ritual, Rémy Martin has partnered up with Chef and TV personality Alejandra Ramos and Mixologist Alex Valencia. Both experts have shared two of their favorite recipes that they enjoy at their own gatherings, which lead to the post-dining tradition of sobremesa for you to bring to the table.

Appetizer Pairing | Tercet Tropical
Appetizer Pairing
Tostones with Passion Fruit Ceviche by Alejandra Ramos
Begin the meal with a light and refreshing appetizer for the table.

view ingredients | directions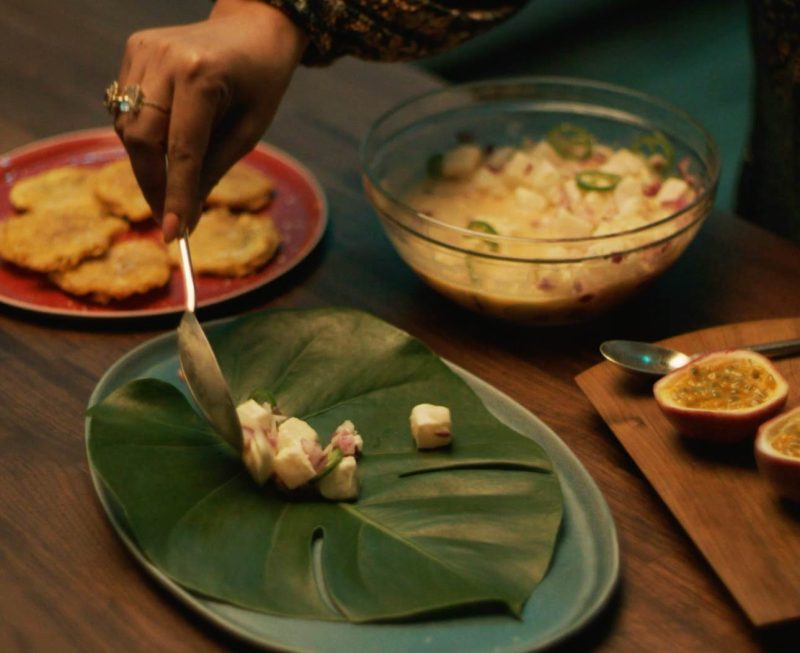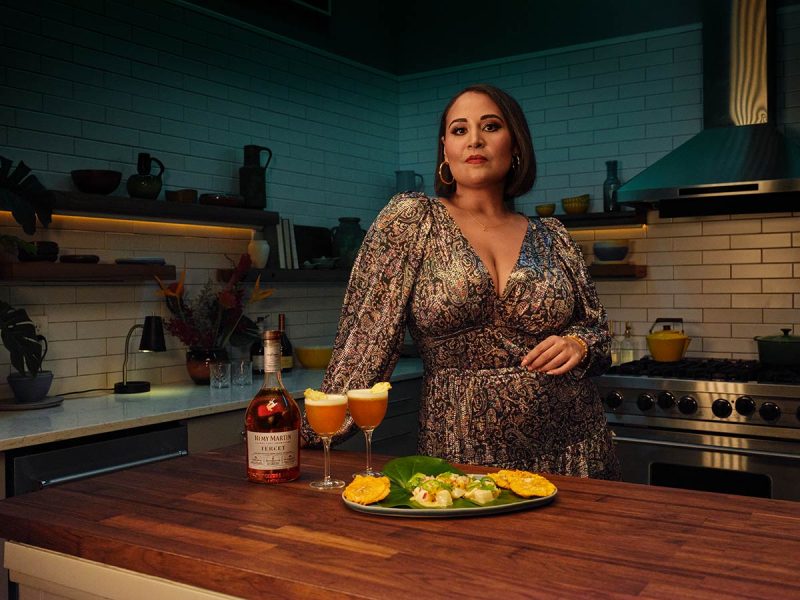 FOR THE CEVICHE
2 pounds fresh firm white fish such as halibut, mahi mahi OR bay scallops, skin and bones removed and cut into ½ inch cubes
2 jalapenos or fresno chilies, thinly sliced (if available, use red and green for color in dish)
1 small red onion, diced
For the marinade:
½ cup passion fruit pulp (use frozen passion fruit like goya or Pitaya brand-thaw and whisk together until uniform before measuring)
½ cup fresh lime juice
1 tablespoon granulated sugar
1 teaspoon kosher salt
1/3 cup full-fat coconut milk
To serve:
3 fresh whole passion fruit
½ bunch cilantro, finely chopped
TOSTONES
Vegetable oil
4 large green plantains
Maldon salt
FOR THE CEVICHE
Prep the fish and place in a large non-reactive bowl or container. Add the jalapeños and onion.
In a separate container or measuring cup, whisk together the passion fruit pulp, lime juice, sugar, salt, and coconut milk. Pour over the fish and toss to coat. Cover and refrigerate 30 minutes and up to 3 hours.
Make the tostones (directions below).
To serve family style, arrange the ceviche in a shallow serving platter with rim. Pour the liquid over the fish. Garnish with cilantro and drizzles of the fresh passion fruit pulp with seeds. Serve alongside freshly fried tostones.
NOTE: Can also be served in individual portions with a small bowl or ramekin of ceviche, and 3 tostones on the side.
TOSTONES
Heat 3 inches of oil to 325 degrees F in a medium-sized heavy-bottom.
Peel the plantains and cut on the bias into 2" thick pieces. Fry in batches about 2 minutes, until crisp and pale yellow. Remove from oil with a slotted spoon and drain on paper towels. Repeat with remaining plantains, adding more oil as needed.
Move oil off the heat (do not discard).
Using a tostonera (plantain press) or a glass dipped in water, smash each par-fried plantain slice until flat.
Bring oil back up to 325 degrees F.
Return the smashed plantains to the oil for 1–2 minutes or until golden and crisp. Drain on paper towels, season generously.
COCKTAIL
TERCET TROPICAL BY ALEX VALENCIA
Cocktail
Tercet Tropical by Alex Valencia
The layers of stone fruit and citrus harmonize with the subtle baking spice flavors in TERCET, making a perfect cocktail to enjoy for any occasion.
view ingredients | directions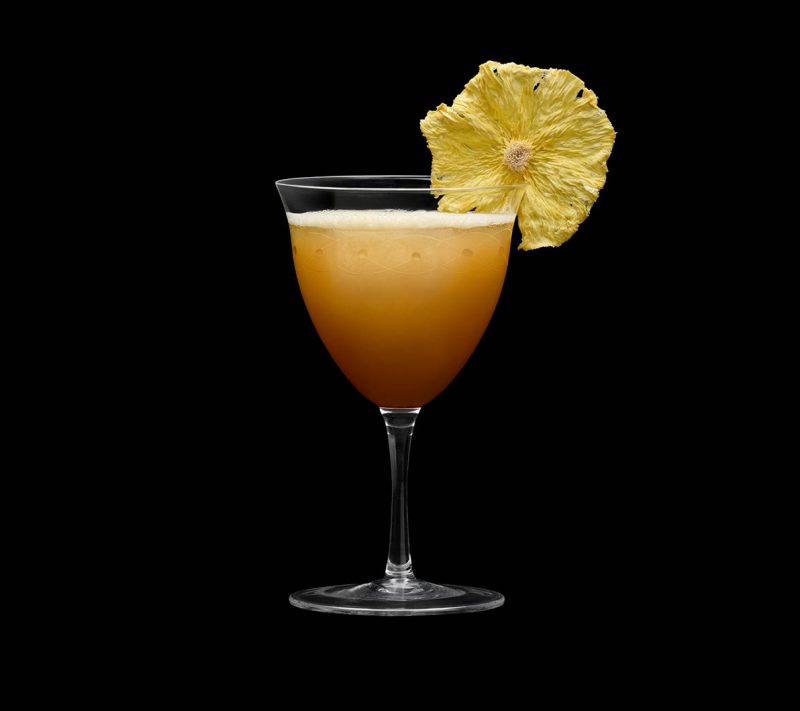 Ingredients
1.5 oz Remy Martin Tercet
0.5 oz syrup of apricot vanilla jam
0.25 oz verjus or lime juice
2 oz of pineapple juice
Apricot vanilla syrup recipe:
Extract the seeds from vanilla sticks: With the back of a knife, flatten the pod then split it lengthwise to release its fragrance. Use the tip of the knife to scrape the pod and recover the vanilla beans.
Prepare the syrup with 30% water and 70% jam, mix.
Method:
Pour all ingredients in shaker with ice, shake hard, double strain and pour in a glass with 1 ice cube.
Glassware: vintage nick and nora
Garnish: Pineapple dehydrated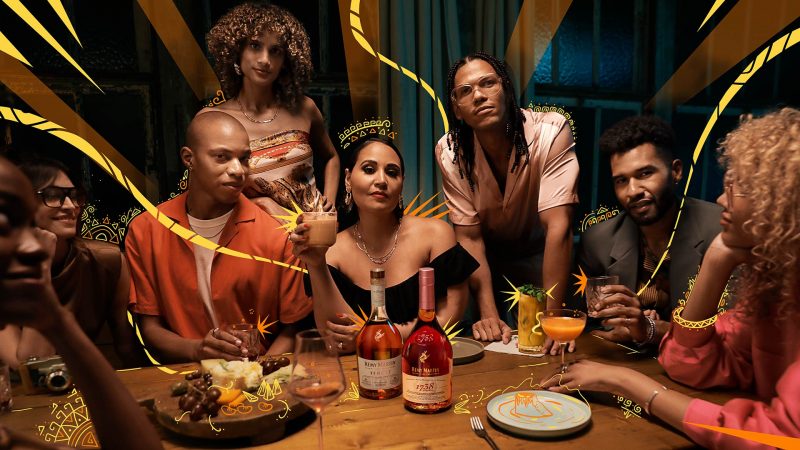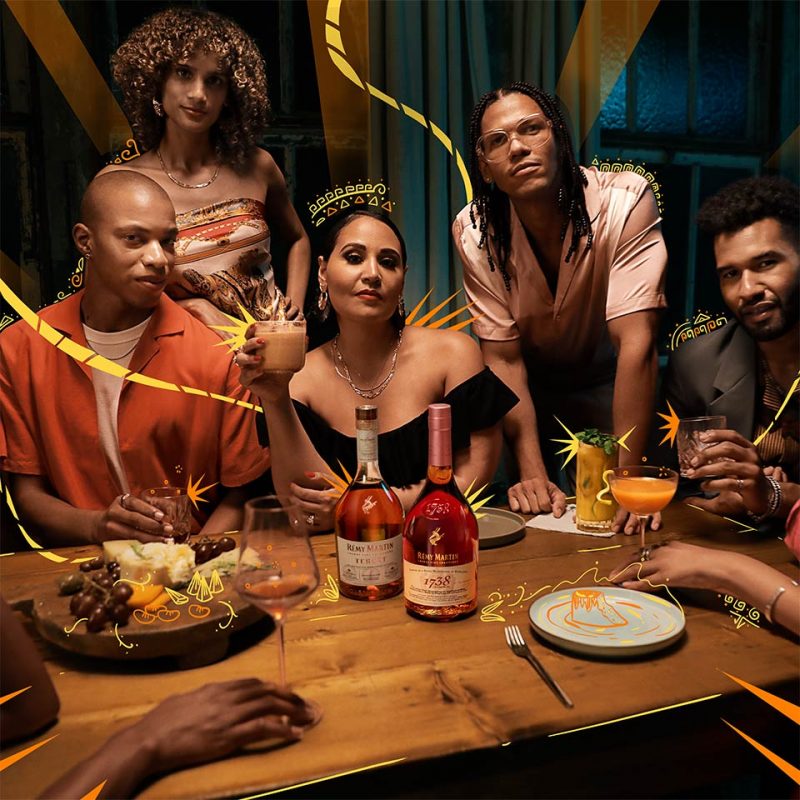 Sabor de SOBREMESA
Rémy Martin continues its commitment to honoring the spirit of excellence through the ritual of Sobremesa, the after-lunch or dinner moment where authentic, compassionate, and genuine conversations are shared between new friends and old.
read more
The Collection
Discover all our Cognacs