MICHELIN Guide Collaboration with
Stefan Stillers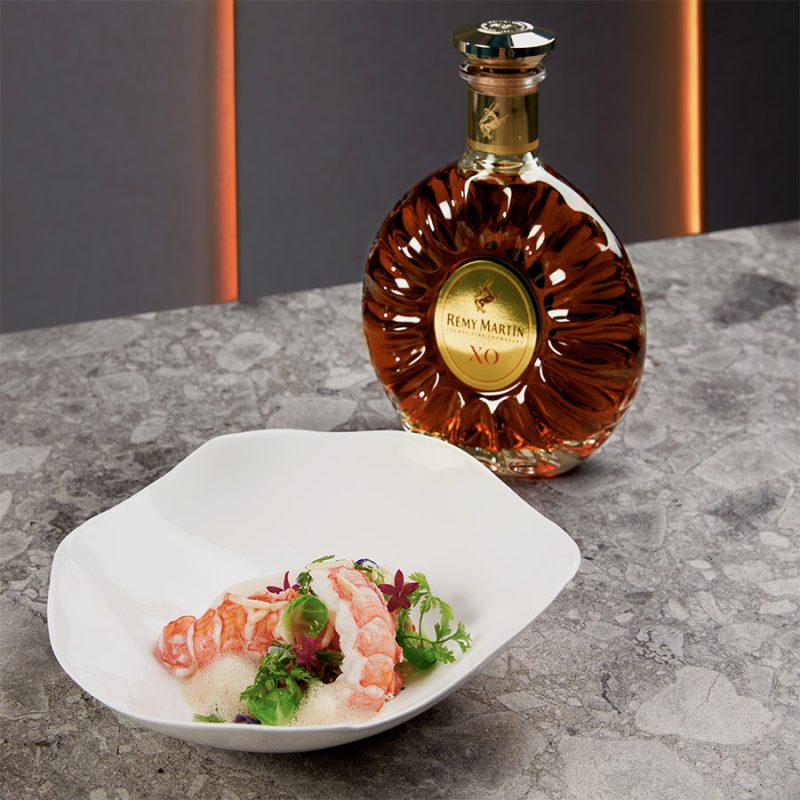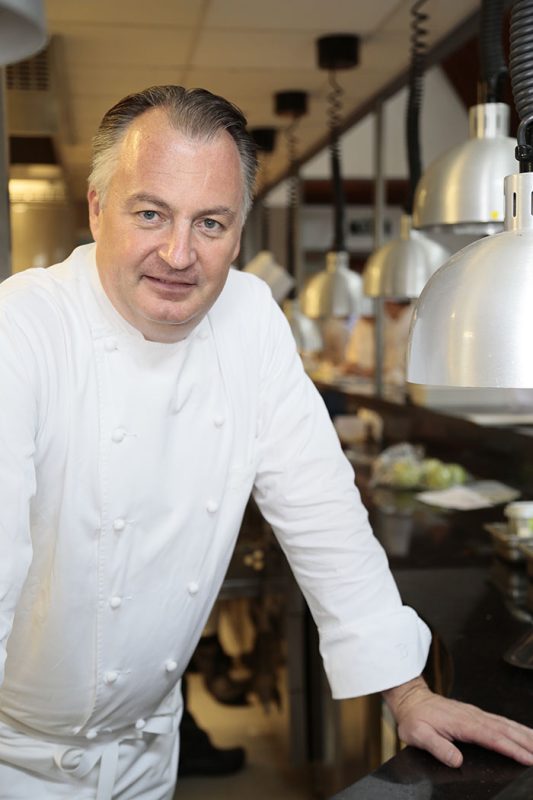 ISLAND SCAMPI WITH CHANTERELLES AND FRESH ALMOND WITH RÉMY MARTIN XO BY CHEF STEFAN STILLER
Originally from the north of Germany, Stefan discovered his passion as an apprentice in his hometown of Celle at a 1-Michelin-star Relais & Chateaux hotel and restaurant in his home town.
In 1999, he opened his own restaurant in Germany, Grand Cru, which was nominated by Food & Wine magazine as "Best New Restaurant" and awarded one Michelin star just 8 month after it opened.
Since relocating to Shanghai more than 17 years ago to begin a new chapter of his life, Stefan has established a prominent presence in the city's culinary scene: from having been with Club Shanghai, Mimosa Supper Club, to lauching his own restaurant and cooking scool Stiller's. In 2016, Stefan Stiller opened Taian Table which received one Michelin star only 5 months after opening.
Your impression of Rémy Martin XO?
"I think XO is a very nice and well-balanced cognac with deep flavours of cocoa and a hit of orange peel. This is a fantastic digestive or even a nice drink paired with a dish."
How does your recipe and its ingredients match with XO?
"Rémy Martin XO pairs well with bold flavours as well as the natural sweetness of some shellfish such as lobster, king crab or scampi."
« Rémy Martin XO is a well-balanced cognac that pairs well with bold flavours. »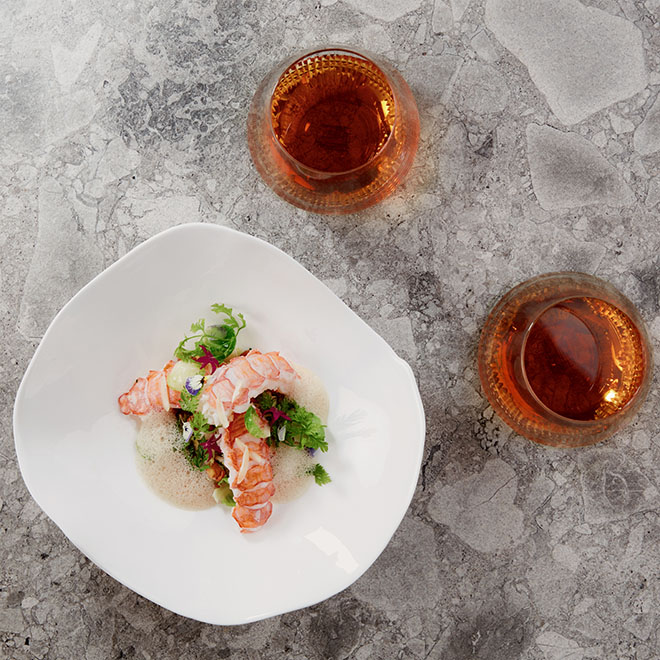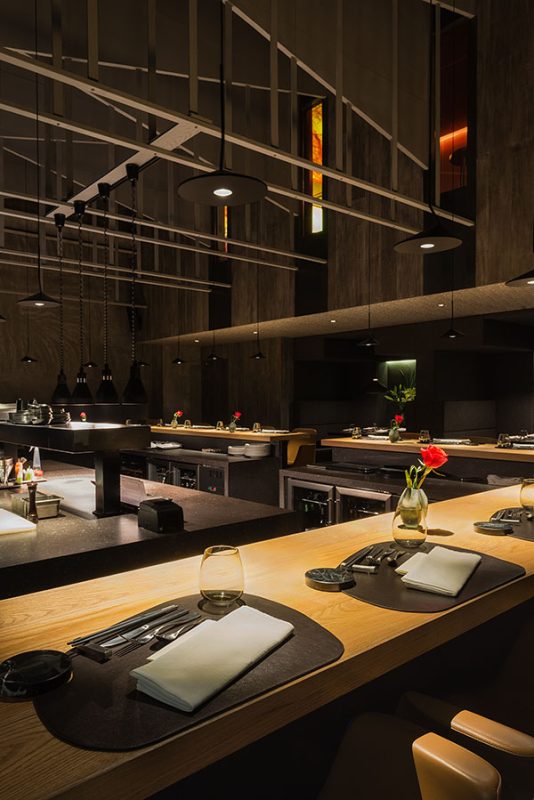 ISLAND SCAMPI WITH CHANTERELLES AND FRESH ALMOND BY CHEF STEFAN STILLER
INGREDIENTS
Combining Island Scampi with fresh almonds and Chanterelles mushrooms is a fantastic flavor combination. The light and delicate flavor of the fresh green almonds, the earthiness of the mushrooms and the sweet and fresh taste of the Scampi works perfectly with the rich aromatics of Rémy Martin XO.
FOR THE SCAMPI:
3pc Island Deep Sea Scampi (about 350g per piece)
40g clarified butter
Sea salt to taste
Lime zest to taste
FOR THE SAUTEED CHANTERELLES & BRUSSELS SPROUTS:
10g shallots, sliced
20g butter
50g small chanterelle mushrooms, cleaned
50g Brussels sprouts leaves, julienned
20g fresh almonds, peeled and thinly sliced
20ml dry white wine
5g chives, finely chopped
Salt to taste
FOR THE SAUCE:
100 ml mushroom dashi
50g butter
STEP 1
To make the sautéed Chanterelles & Brussels Sprouts:
Sauté the shallots with butter in a non-stick frying pan until translucent but not browned. Add the mushrooms and continue sautéing. Add the julienned Brussels sprouts and sliced fresh almonds, and sauté for 1 minute. Glaze the pan with white wine and stir in the chives, and salt to taste.
STEP 2
For the Scampi:
Peel the raw scampi tails out of the shell carefully and keep only the flesh. Use a non-stick pan san sear the scampi tails in clarified butter for 2-3 minutes with high heat. Make sure they remain medium-rare in the center. Season with same sea salt and lime zest.
STEP 3
Boil the dashi stock and reduce to 50%. Use a hand blender and mix the cold butter into the hot dashi stock.
STEP 4
Arrange the mushrooms and Brussels Sprouts in the center of a deep plate or bowl. Arrange the the three scampi tails on the mushrooms. Pour the dashi butter around the dish and garnish with the fresh herbs and flowers.
Serve with a glass of Rémy Martin XO.
Share your version with us 👉 Tag @remymartin and @michelinguide and use #TeamUpForExcellence and #MICHELINGUIDEATHOME