Rémy Martin XO x Atelier Thiery
XO Limited Edition Decanter
Cognac & Gold finally meet as Rémy Martin XO invites Atelier Thiery to imagine a limited edition decanter.
Click the tasting wheel or select a tab to discover all tasting notes.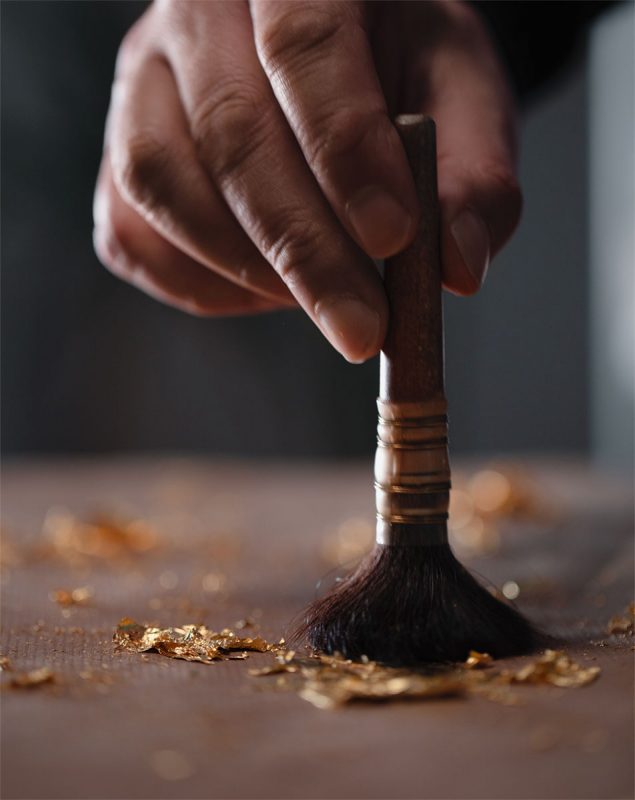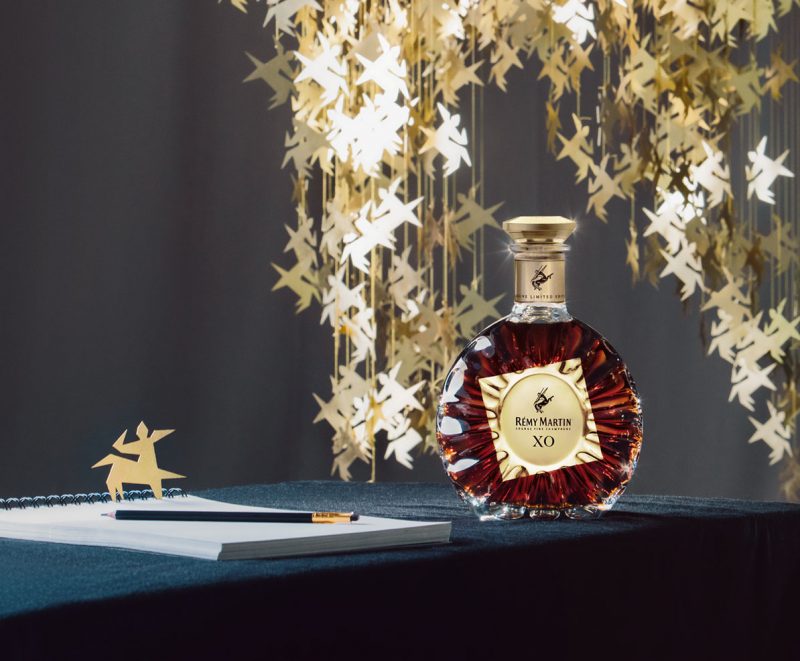 Gilded in Refinement:
Rémy Martin x Atelier Thiery XO Limited Edition Decanter
Turning a raw material into its highest possible potential through generations of savoir-faire: an example of true expertise. In 2021, Rémy Martin, a cognac house established almost three centuries ago, and Atelier Thiery, a gilding studio in Paris, are to combine their shared generational expertise to produce a limited-edition XO decanter, adorned with gold leaf enamel serigraphy made in part from 18-karat gold.
Rémy Martin has also enlisted the help of designer Charles Kaisin to create a sculpture to accompany the limited-edition decanter, giving a whole new dimension to the gold leaf.
The Belgian designer has immortalised the collaboration in a monumental work of art: a collection of 1,724 individual centaurs, each gilded by the masters at Atelier Thiery, and suspended to form a larger-than-life centaur mobile sculpture. A breathtaking tribute to this legendary alliance, as well as to Rémy Martin's emblem and founding year.
Together, this exclusive limited-edition decanter and commissioned artwork celebrate the parallels between cognac and gold: the expertise required, timelessness, shared inspirations, prestige and symbolism.
RÉMY MARTIN XO X ATELIER THIERY
TAKE FLIGHT IN GOLD, THE DIGITAL EXPERIENCE
Through a short immersive experience, Rémy Martin invites you to follow the enchanting flight of a gold leaf through Atelier Thiery's Paris workshop and down to Rémy Martin's historic cellars.
click to start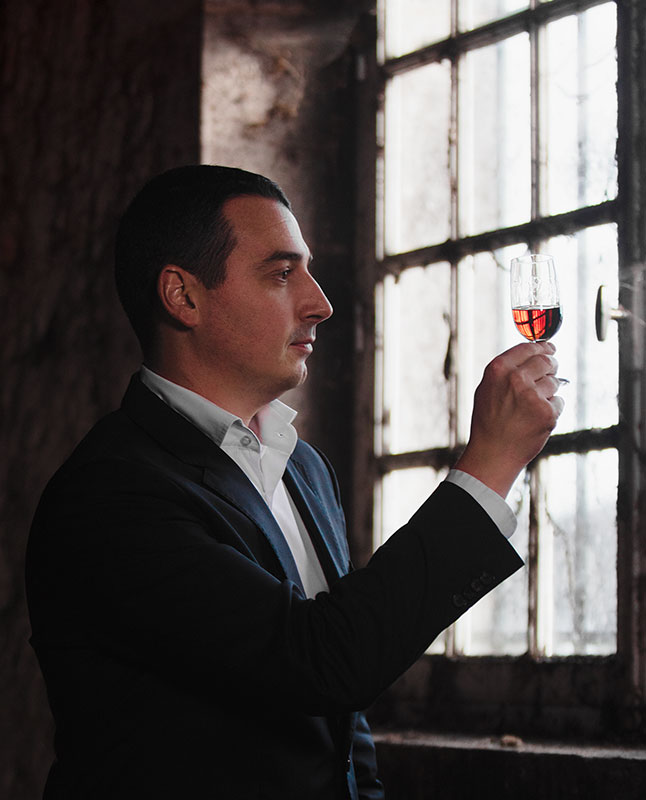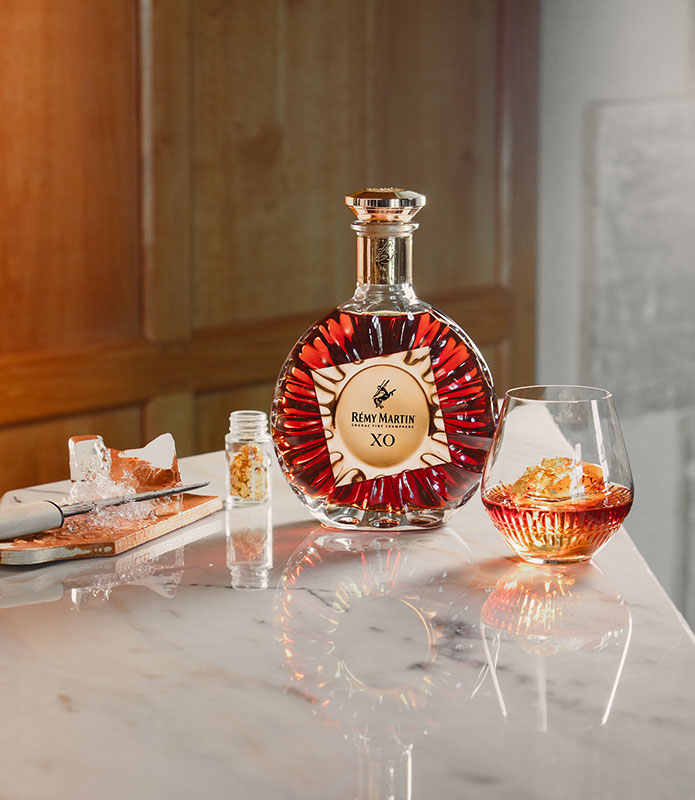 Enjoy Rémy Martin XO
Neat, on ice or mixed into an Old Fashioned
Rémy Martin XO is the signature of our Cellar Master who with his expertise blends hundreds of eaux-de-vie. His art of blending allows us to express the full aromatic complexity of this XO Cognac Fine Champagne.
The quintessence of Remy Martin XO, is the perfect harmony between fruits and spice notes combined with an oustanding aromatic experience!
Rémy Martin XO can be enjoyed neat, on ice, in a cocktail or with specific pairings.
"This alliance is about sharing a passion, discovering something – it's the coming together of gold and cognac"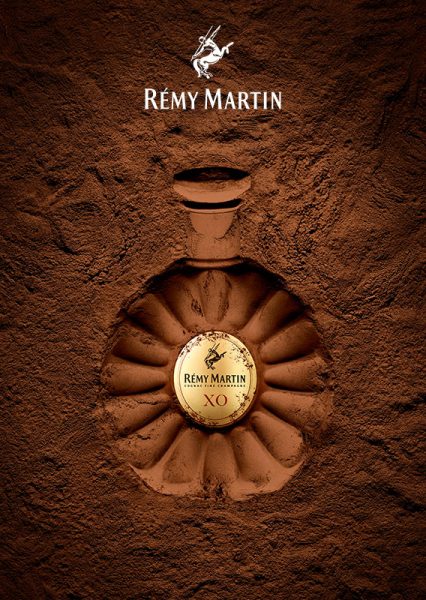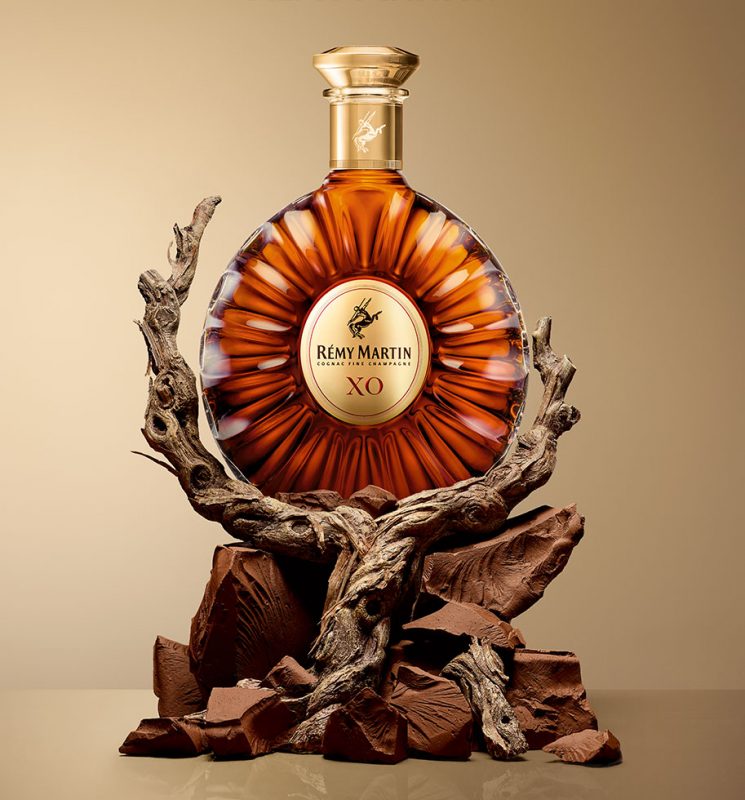 How to pair Rémy Martin XO for festive occasion?
Cognac and chocolate are known to combine in countless harmonious culinary pairings.
From the growing of the fruits to the ways of perfecting the subtle aromas during the production process, both cognac and chocolate are created in unexpected similar ways, developing complementary flavor profile.
Discover the opulence of Rémy Martin XO paired with chocolate in a unique gourmet experience.
Pierre Marcolini, best pastry chef in 2020, recommendation:
PAIRING N°1:
SAMBIRAONO MADAGASCAR – FRUITY / SMOOTH / VELVETY
Sambirano Madagascar and Rémy Martin XO are both products of exceptional terroirs, conferring them the Fine Chocolate and Fine Champagne Cognac designations.
This pairing enhances the fruity notes and the smoothness of XO, balanced by the yellow fruit notes and the light sourness of the cocoa.
The Collection
Discover all our Cognacs